Tangy Stuffed Peppers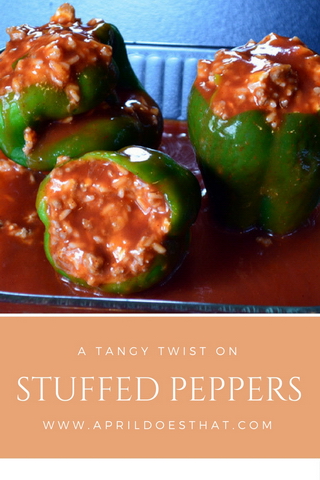 When I was newly married and very young, cooking was quite the adventure. We lived in a tiny little apartment as managers. Just to give you an idea of how tiny our apartment was, the bathroom was so small you had to put your feet up on the bathtub to sit down on the toilet. lol! The kitchen was itty bitty and I didn't have a dishwasher or much space to work with. What I did have was a gas stove a tiny counter top, a sink and a wobbly kitchen table. I never felt like I was lacking anything and I was so thrilled to have a place of our own. I painted every room a different color and we had people over constantly. I cooked for them all.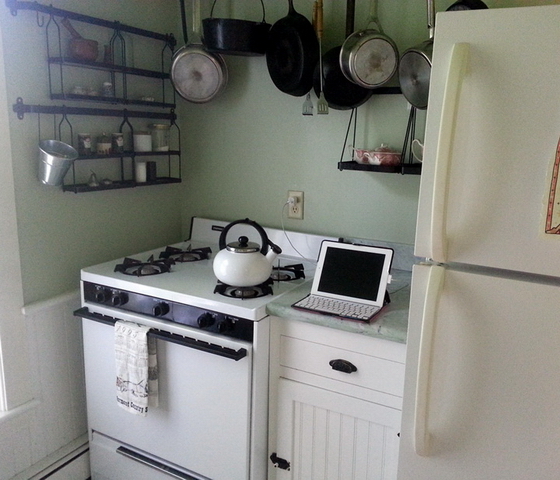 I didn't really know much about cooking and I never thought to just look up a recipe or ask someone. I was young and independent. Honestly I'm glad because it lead to some fun discoveries in the kitchen. Occasionally I would call my grandma or my mama and ask for advice but for the most part I just winged it. An example is my stuffed pepper recipe. I vaguely knew what stuffed peppers were from eating microwavable frozen ones with my Nan. I knew they had hamburger and rice in them with some kind of red sauce so I decided to give it a try with my own spin.
Most recipes for stuffed peppers include rice, hamburger, onion, mozzerella and some kind of tomato sauce. The basics are very similar in mine but with a few changes that lead to a bold and yummy change up. So let's get started! Make my tangy stuffed peppers you won't be sorry.
Ingredients:
1 lb of hamburger cooked and drained
1 1/2 cups cooked rice
1 tbsp diced garlic
19 oz can mild enchilada sauce
1/2 cup of feta cheese
4 bell peppers
Preheat oven to 350
1. Start by cutting the tops off of your peppers and take the membranes out.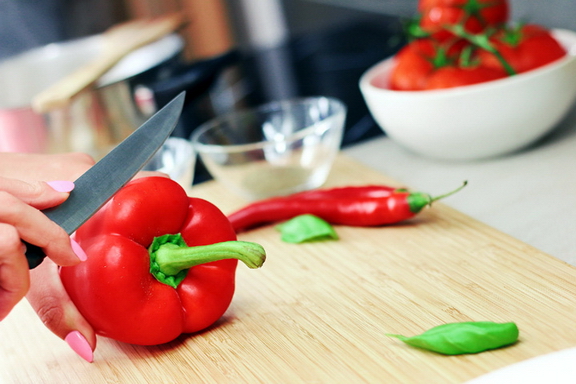 2. Boil your peppers for about 2 minutes.
3. Dice any of the usable bits on the top of the pepper you cut off.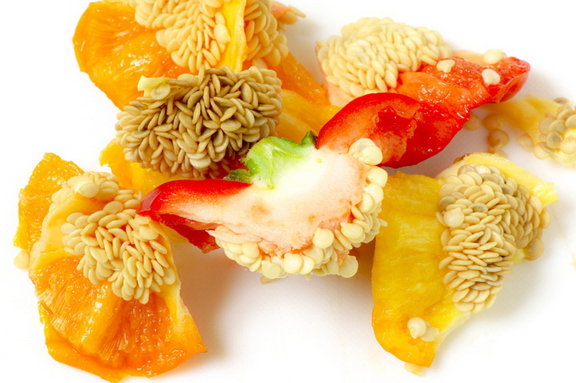 4. Stir hamburger, rice, garlic, half of enchilada sauce, feta cheese, and diced bell pepper.
5. Pour a small amount of sauce in the bottom of a pyrex pan (I use a glass 8 x8)
6. Set your peppers on the sauce and fill them with the mixture.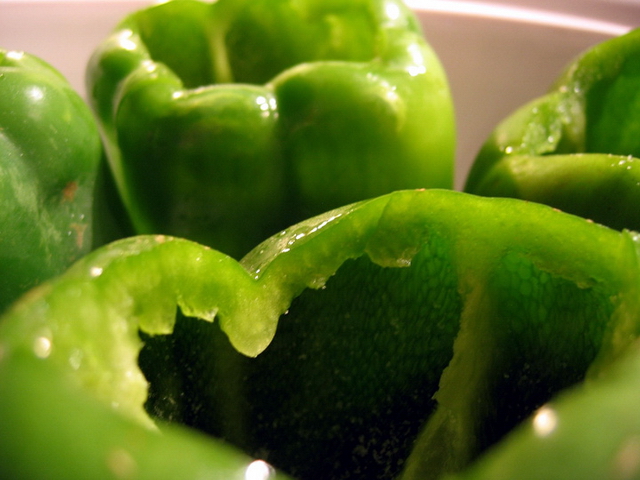 7. Pour the remaining sauce over the top of your peppers.
8. Bake 45 mins- 1 hour
9. Enjoy a yummy dinner!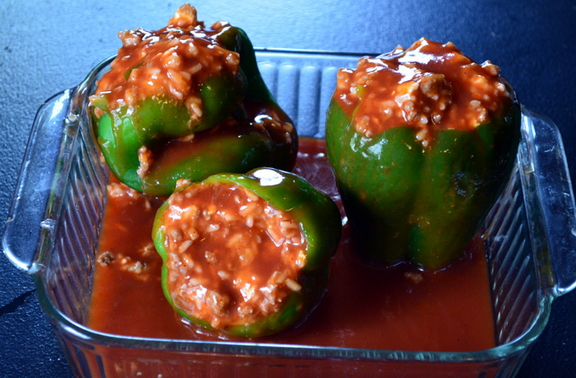 I hope you enjoy this recipe as much as my family does. The enchilada sauce and feta add quite the punch of flavor. Do you have a recipe that started out traditional and took a fun turn? Share with me by emailing me at This email address is being protected from spambots. You need JavaScript enabled to view it.. Enjoy your dinner and as always Stay Crafty!

Comments
1 They look & sound scrumptious!
By accepting you will be accessing a service provided by a third-party external to https://aprildoesthat.com/