Quick & Easy Teacher Appreciation Gift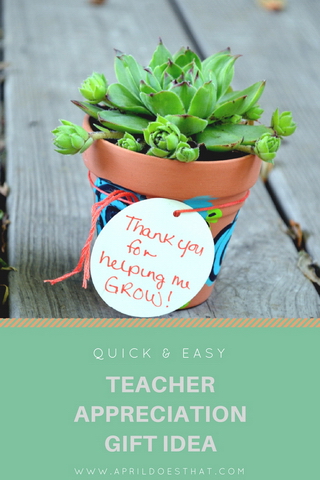 This post contains affiliate links. We are a participant in the Amazon Services LLC Associates Program, an affiliate advertising program designed to provide a means for us to earn fees by linking to Amazon.com and affiliated sites.
Can you believe it's the end of the school year already? I can't! This year flew by for us. My Big Boy is graduating Pre-k and will be in the big Kindergarten next year. Oh mama's heart! We had such an amazing teacher and teacher's aide this year. They have worked so well with my busy boy to help him work on social skills, to learn to listen and to be kindergarten ready.
My son went to Pre-K last year too and switching to the elementary school where he will go to kindergarten was so hard for me emotionally. Each year he grows is a special treat but also hurts my heart a little. I feel like his teachers are an extension of our family. After all they are with him more than I am during the day!
Teachers are doing a hard job and I think they deserve all the gold stars. At this time of year I like to do a little something special, even if it's small to say thank you! Thank you for caring for my child and helping him learn. Thank you for being kind and professional even when my Big Boy is acting quite small. Thank you for helping us through our unique challenges and maintaining love and professionalism through it all! So I wanted to say thank you and express that she will be missed as we move on to our next chapter of learning. I put together this easy but thoughtful gift for my Big Boy's teachers and you can too.

First I bought tiny clay pots. They were 77 cents each at Walmart.
Next I painted them with acrylic in three different designs. For the first one I taped off a triangle on each side of the pot and painted two different colors.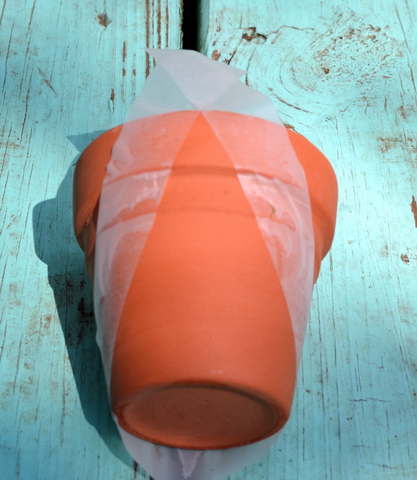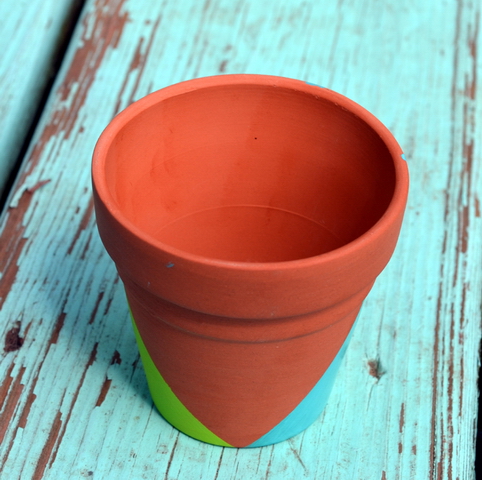 For the next pot I painted flowers. By first painting blue circles adding simple green petals and going back with black and painting a spiral on the circle and lines on the leaves.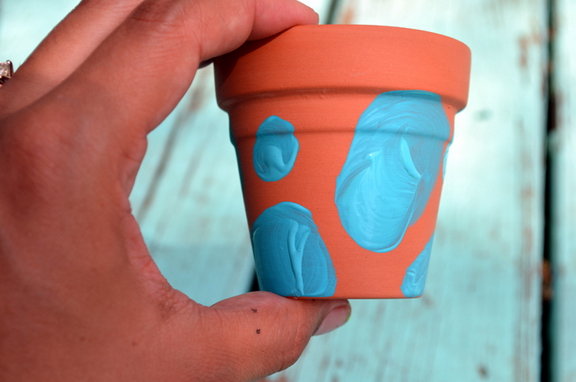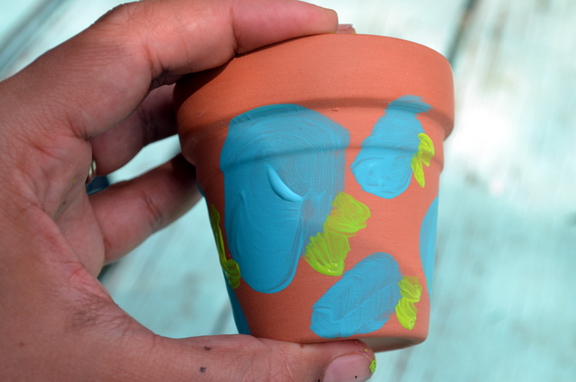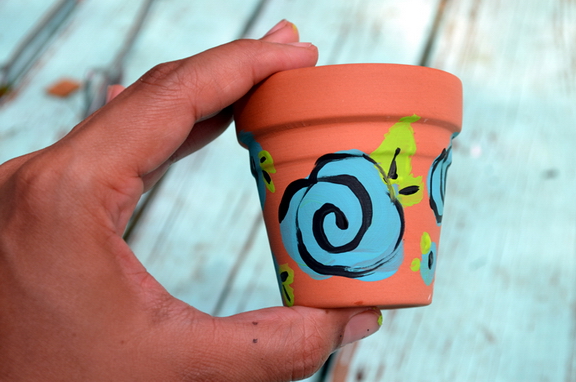 On the third one I simply painted the top and next level of the pot two different colors. I would suggest taping off the edges when you paint because mine came out a little wonky.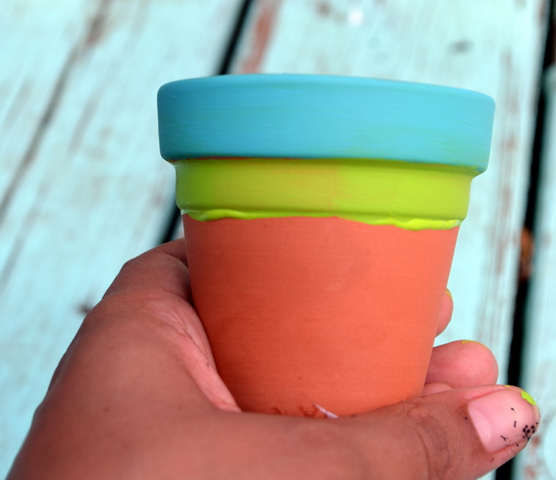 Next insert potting soil and a succulent. I put in hens and chicks, which must be more like a cactus because I can't seem to kill it and I am a succulent murderer let me tell you!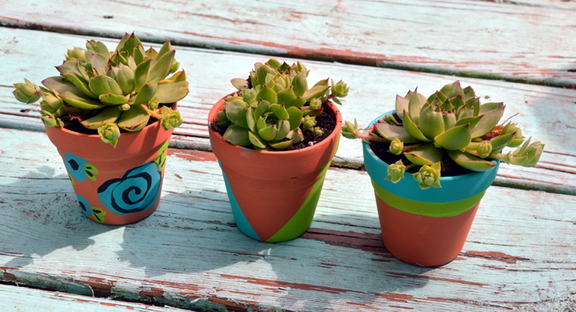 Lastly I added tags that say Thank you for helping me grow.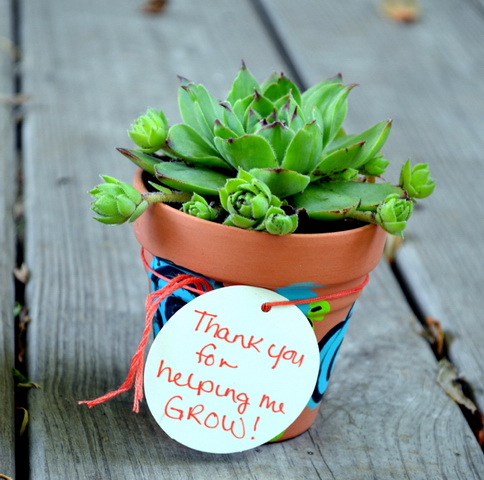 It is a small thoughtful gift that little hands can excitedly deliver. My son was so excited to have gifts to give his teacher and his teacher walked out to my car at pick up time to tell me how much she appreciated her little gift. Do you give teacher appreciation gifts? Wanna make something like this? Here's a couple of things you can order from Amazon.
I hope your school year is going as well as mine has! Love your teachers, love your kids and as always Stay Crafty!

Comments
No comments made yet. Be the first to submit a comment
By accepting you will be accessing a service provided by a third-party external to https://aprildoesthat.com/