Negative Space Sign Tutorial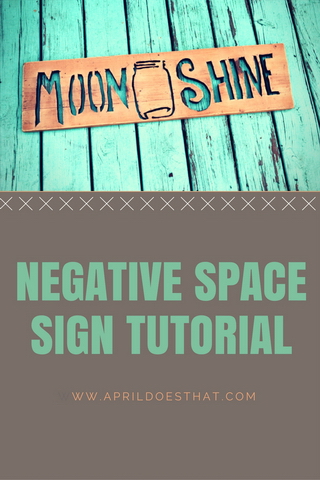 This post contains affiliate links. We are a participant in the Amazon Services LLC Associates Program, an affiliate advertising program designed to provide a means for us to earn fees by linking to Amazon.com and affiliated sites.
We have a family member who is really into moonshine. It's pretty popular right now, in part thanks to the show Moonshiners on tv. We have a big event coming up and honestly he's one of those guys that you never quite know what to buy for. He's a true man's man and is always gracious no matter what we come up with. This time though, I'm pretty confident he's going to love our little gift.
My husband has been telling me for awhile that I coud draw designs and we could cut them out with his scroll saw. He really wants to teach me to use it and I probably will soon. After seeing this project go so smoothly and having a result I'm so happy with, I think this could be a new obsession of mine. So let's get started! It all started with a board and a rough idea that we wanted it to have something to do with moonshine.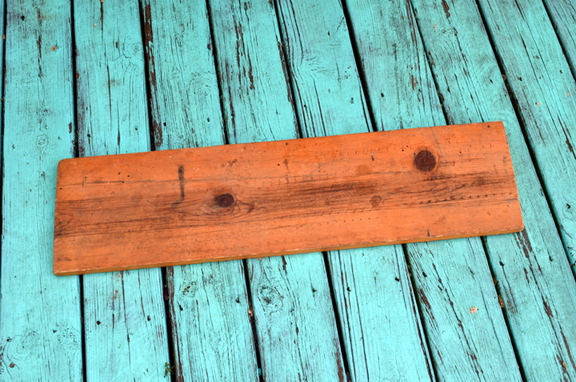 I drew my design first in pencil and then in sharpie. I made sure that the lines that connected would not leave holes where I did not want them. For example, I drew my O's in two sections so there wouldn't be just a huge hole there. The most intricate part was the mason jar design. I had to make sure it wasn't too thin or too connected.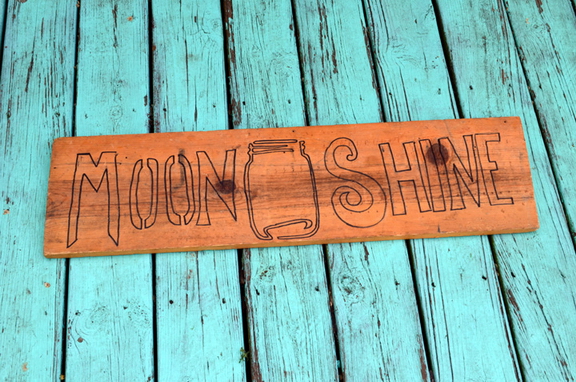 Then I gave the project over to Josh. We were both a little nervous about the intricate jar so I let him go ahead and cut the whole thing out. I'll try it myself next time. To start with, Josh drilled a hole near an edge so he would be able to get the saw blade inside the design. It's important to attach the saw blade back in and to adjust the tension to just the right amount. Too loose and it won't cut correctly, too tight and the blade will snap. This is the most difficult part of the scroll saw. (So I'm told)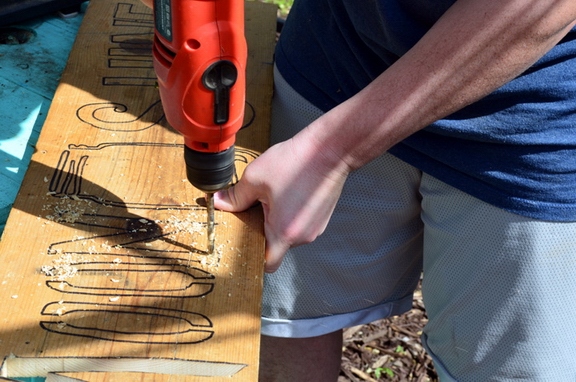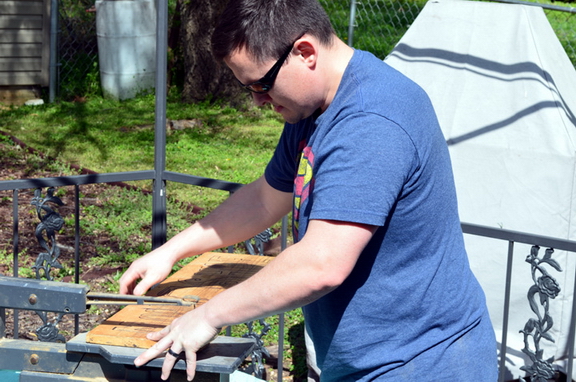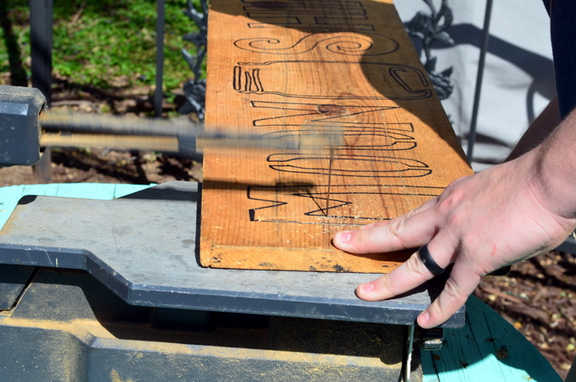 Once that was done it was back to me. I really like the rustic natural look of our scrap of wood so I decided I didn't want to paint it. But it was still lacking just a bit. I decided to paint the inside of the letters to help them stand out.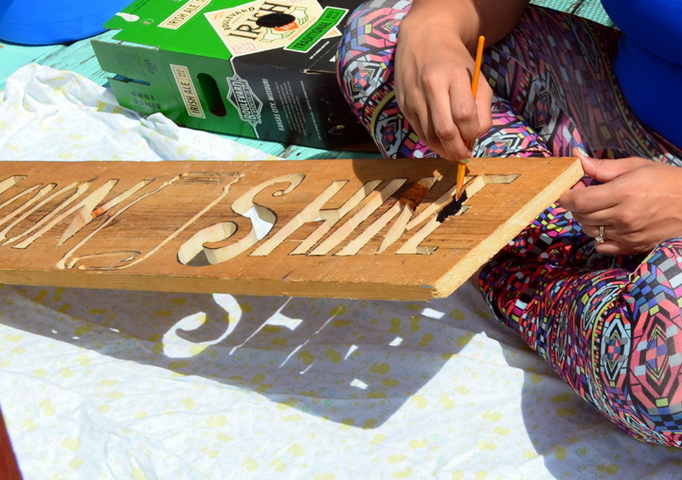 So that step was pretty time intensive and messy! There was really no way to avoid some of the paint getting on the top that I wanted unpainted.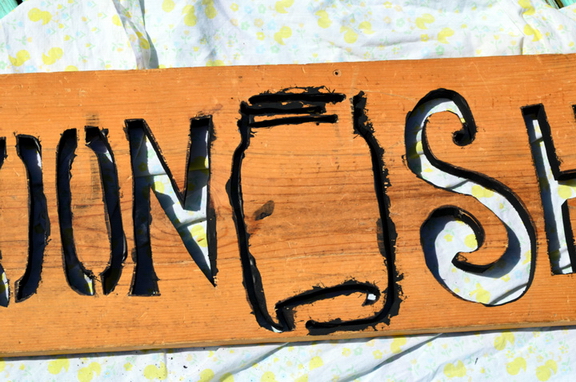 Sand paper to the rescue! The wood really needed a good sand anyway and sanding it removed my rogue paint. Here's the finished product.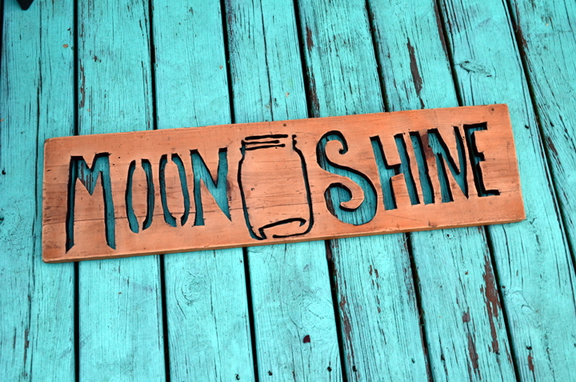 Well I am beyond happy with the results. I love everything about it. I think the imperfections really add to its rustic charm. We will probably throw a layer of clear stain or polyuretane on it so it will be weather proof. What do you think about our homemade gift? Have you tried your hand at the scroll saw? Do you have tips for me when I finally take the plunge and learn to use it? Want to learn with me? Here's a link to one on Amazon.
Show me your projects by emailing me at This email address is being protected from spambots. You need JavaScript enabled to view it. or tagging me on Instagram @aprildoesthat. And as always, Stay Crafty

Comments
No comments made yet. Be the first to submit a comment
By accepting you will be accessing a service provided by a third-party external to https://aprildoesthat.com/