DIY Paint and Sip Party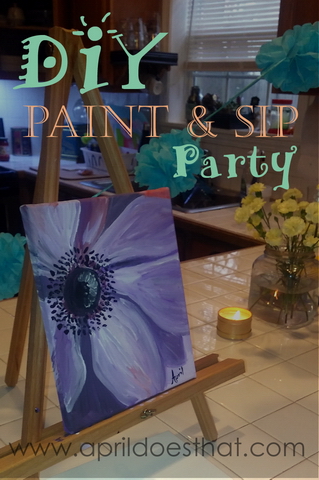 This post contains affiliate links. We are a participant in the Amazon Services LLC Associates Program, an affiliate advertising program designed to provide a means for us to earn fees by linking to Amazon.com and affiliated sites.
This week's Fun with Friends was really a good time. I've always wanted to try one of those paint and sip places where you paint some relatively easy art and enjoy some wine with friends. But I checked out the prices and I thought to myself I could do that myself for the same price and have an entire party. So as a hostess I didn't really save any money but I threw an ENTIRE party for the price of about one admission to a standard paint and sip night. And we had snacks. For the truely thrifty set of friends each person could bring their own supplies and this party would be so cheap. So I'll do my best to describe my party to you so you can get the best value and most fun possible.
To start with I think it's important to pick something to paint. This really was the hardest part for me. As an artist there are a lot of different things I love to try, but when you pick a painting remember that it has to be simple enough to teach to others. I chose a Georgia O'keefe (esque) close up of a flower. With a circle in the middle and easy petal shapes it was a real winner! Everyone's flower turned out well. Some more ideas would be birch trees - a winner because of their simplistic shapes, silhouettes - shapes are easier than anything with detail or perhaps an abstract. There are so many directions you could go. I also wanted something that didn't have a ton of colors to keep costs down.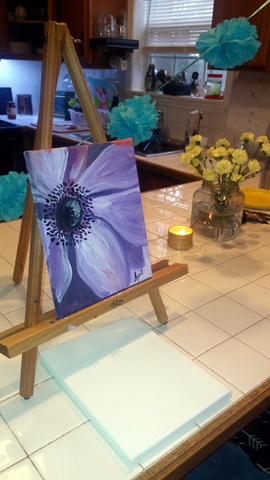 Next you want to paint your idea BEFORE the party. This will give your audience something to look at but also gives you a really good idea of the steps it takes to paint it. While you paint it, think about or even say out loud your technique and directions. It also gives you a good idea of what supplies you need to pick up for your party.
So let's talk about supplies!
I bought my canvases at Walmart. They carry twin packs of 8 x 10 canvases for $4. That's $2 a canvas people!! Amazing deal. Next I bought 4 colors of paint at $2.50 a bottle (Red, Purple, White and Black) I bought a pack of 25 paintbrushes for $5. I bought at 97 cent table cloth and (2) 97 cent dropcloths. I next went to the dollar store and grabbed some frozen soft pretzels and cheese dip (2 bags) A couple of pom pom decor garlands and streamers (which I didn't really need.) I also grabbed paper plates for food and for paint pallets. I then went to Aldi and grabbed (2) bottles of $3 Winking Owl wine (I know I'm so cheap don't judge me... it was good) A bottle of ranch, some veggies to cut up (baby carrots, celery, sweet peppers, a cucumber about $7) and a $5 box of creme puffs for dessert. Each of my friends also brought snacks and/or wine. I already had plastic cups for drinking/paint brush cleaning and plastic silverware. So the total for the party with me and 5 friends was around $50. About $8 per person! Try and find a paint and sip for that!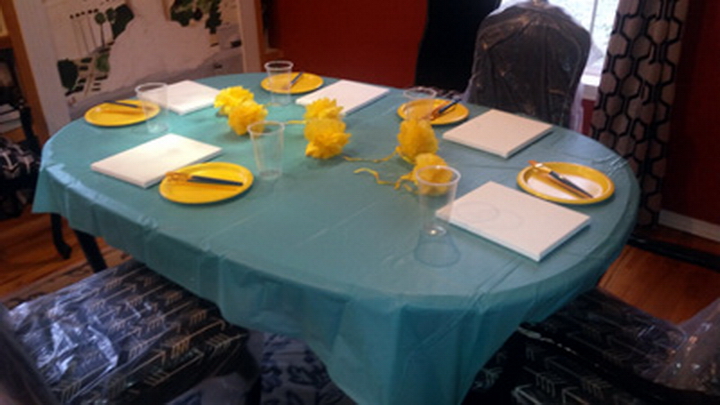 After getting supplies I set up my decorations, put a drop cloth over my area rug and cut up my other drop cloth to cover my chairs. I got my food ready and then the party got started. A lot of times people will be nervous about their ability to paint. Remind them they have nothing to lose. That they are perfectly capable and that it all comes together in the end. Usually paintings look like children's art until those final touches. (highlights and lowlights) Reassure your guests and give them step by step instruction while you paint WITH them. It's a good idea to take a break about halfway through for some wine or bathroom trips. If you feel nervous about leading your 'class' check out some videos on YouTube on painting or watch some Bob Ross reruns on Netflix. But you got this! It's so fun I promise.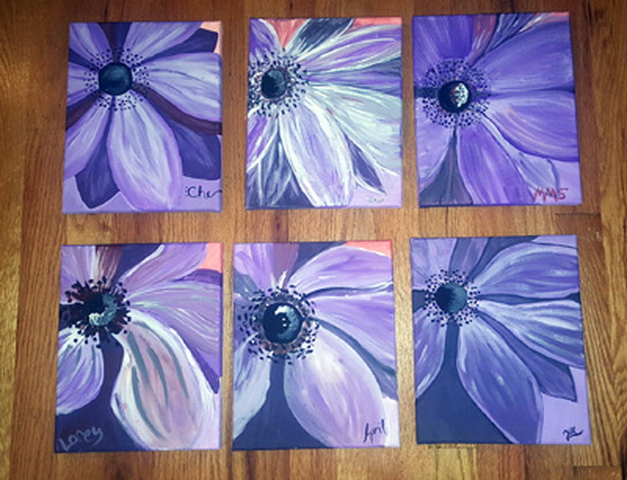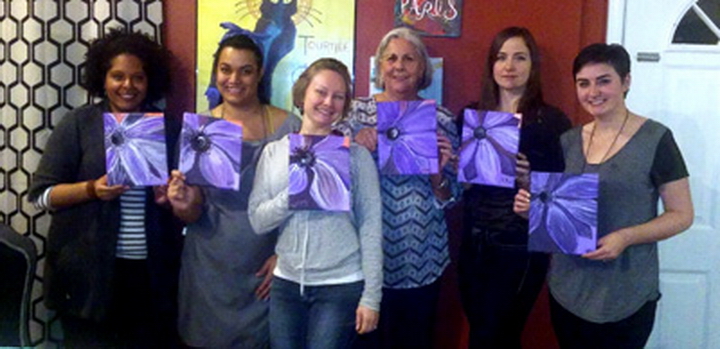 My party went so well. Everyone had a great time and went home with a beautiful flower of their own creation. Have you ever thrown a paint and sip party? Would you like to try it? Check out this list of supplies from Amazon and just add wine :)
Do you have any tips for me? Share your thoughts and as always, Stay Crafty!

Comments
4 What a fun idea!! A great mamas afternoon or night idea.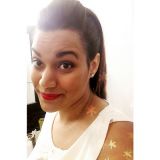 Exactly! We moms need all the cheap and fun ideas for girl's night we can get. :) This sounds like its a lot of fun.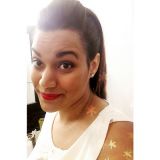 We had a blast! And being prepared helped me not to be nervous!
By accepting you will be accessing a service provided by a third-party external to https://aprildoesthat.com/