6 Tips for Throwing a Party in a Small Venue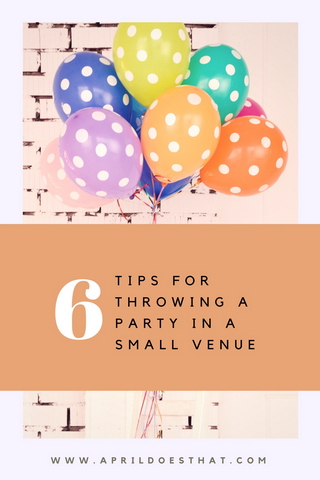 Over the weekend my sister-in-law threw a retirement party for my father-in-law. The venue was a small brewery. They have a party area upstairs and it seats around 30. It turned out so well. The party felt intimate but not overcrowded. There was just enough food without tons left over and desserts to spare. It was casual without any cheesey party games and grown up fun with beer tickets for everyone. The details stood out and added a personal touch. It seemed effortlessly put together but the truth is when planning a party of this size there are a few things to consider that you might not have thought of. Do you feel a list coming on? I do :)
Know your venue. It's a very good idea to get a look at your venue before you start planning. Get an idea of what's available to you. Ask questions! How many chairs and tables are there? Can you bring in outside food? What is and isn't allowed? What is included?
Lock Down Your Guest List. This gets tricky with a small venue. So RSVPs are absolutely mandatory! It's a good idea to make this known and set a RSVP by date. This way you can fill empty spaces with other guests with out over filling your space. Consider making your small venue party adult only.
Keep Your Decor Simple. It's fun and festive to have decorations but its easy to go overboard in a small venue. Try to keep decor simple. Perhaps a banner or two and simple table decor.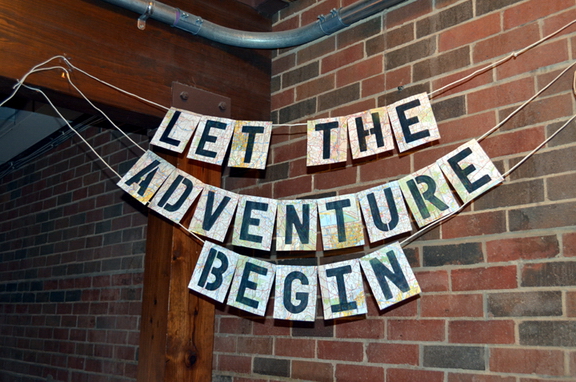 Use a Theme. I'm a big fan of themed parties. It's an easy way to streamline your party decor. The theme of the retirement party was my father-in-law so we decorated with him in mind. He's one adventurous fellow and retired from being a dynamite technician in a lead mine and loves to scuba dive so that's the theme we worked around. We used crystals from the mine and used the theme of adventure with maps and sea life.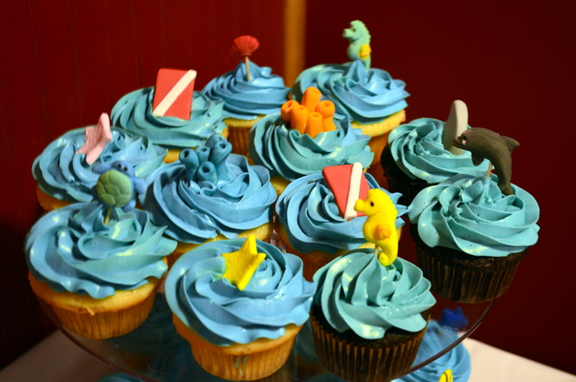 Add Personal Touches. This can go along with your theme. By curating the details the party feels more personal. Take a look at this example. These are handmade sea glass candy favors with hand written tags. We spread them out on each table for each guest.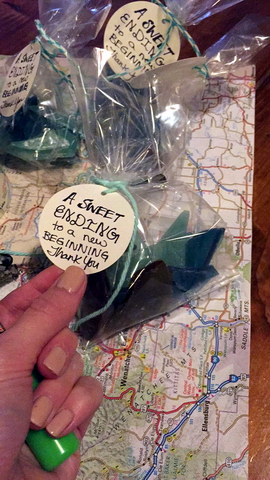 Save Money. Who doesn't like to save money? If you can, make your own food and delegate some of the work to your close friends. Send email invitations instead of paper ones. Check out your local dollar store. Mine has two full isles of party supplies including crystal looking plastic food trays all for $1! Also consider throwing your party at a time that isn't a meal time. Then you can have snacks instead of providing a full meal.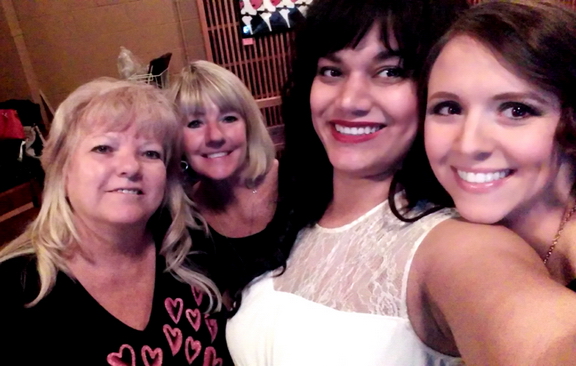 Overall throwing a party in a small venue can feel personal and intimate if you plan ahead and stay organized. You can throw a party on a small budget and in a small venue and still have a classy and fun experience. Have you thrown a party in a small venue? What tips do you have? Stay Crafty.

Comments
No comments made yet. Be the first to submit a comment
By accepting you will be accessing a service provided by a third-party external to https://aprildoesthat.com/