Worth a Try Recipes: 3 Ingredient Soup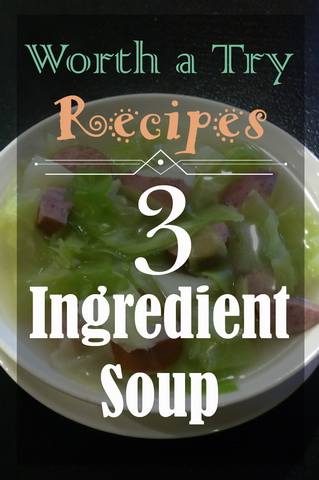 One thing I'm going to be sharing is family recipes and those of my own creation. My multi-ethnic background has made for quite the variety of foods going across our table. I wouldn't have it any other way. I love to try new foods but I always come back to those that remind me of home. The ones my Mama or my Grandma made me over and over. The tastes of my childhood. It's funny because a lot of times I find out the foods I loved as a child were the simple things that my Mama made over and over because they were easy. One of those is this quick, easy and CHEAP soup. I usually make this when its cold outside and I would rather be hibernating than slaving over a stove. It's great for a budget and it can stretch for several meals. This soup can be as easy as 3 ingredients! Are you ready to make dinner with minimal effort and minimal cost? Good me too! And the great news is even my kiddos will eat this one.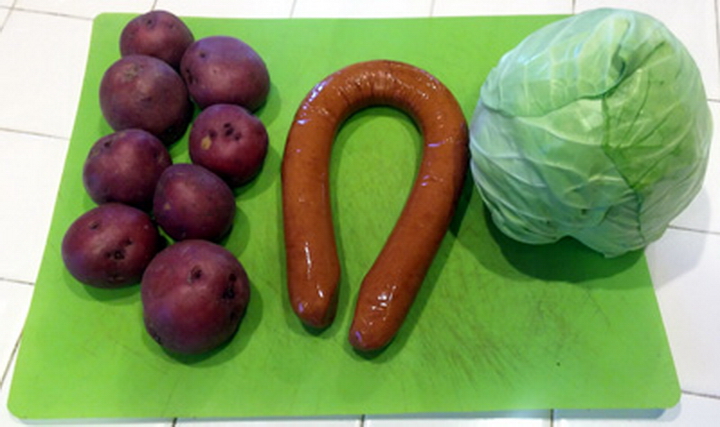 3 Ingredient Soup
Kielbasa Sausage (I use turkey kielbasa because it's less greasy)
Small Cabbage ( basically the whole thing)
Potatoes ( about 3 large) (I used the equivalent in small red potatoes but you can use any potatoes you have lying around.)
Optional - Onion and Garlic (about half a medium white onion and 2 large cloves of garlic diced)
Salt and Pepper to taste.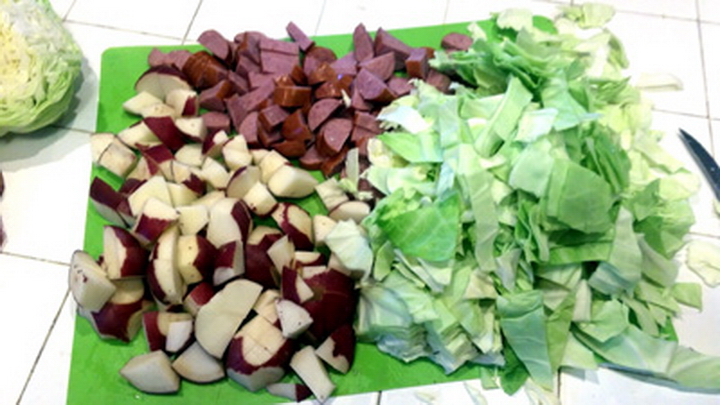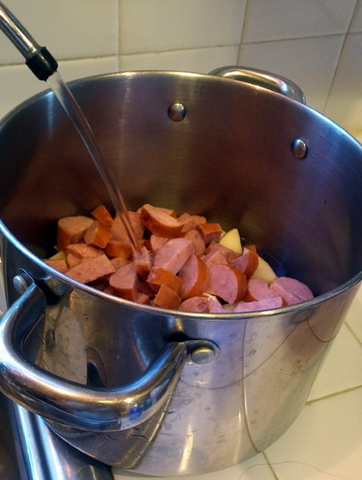 Dice your Potatoes.
Slice your kielbasa in bite sized pieces.
Chop your cabbage in strips.
Add potatoes and and kielbasa to a stock pot cover with enough water that there is room to add cabbage later. Bring to a boil.
Lower heat to a simmer and add cabbage ( and onions and garlic if you choose).
Cook until potatoes can be pierced with a fork. Do not overcook or the cabbage will get slimey. (gross)
Add salt and pepper to taste. Admittedly it does seem to take a lot of salt!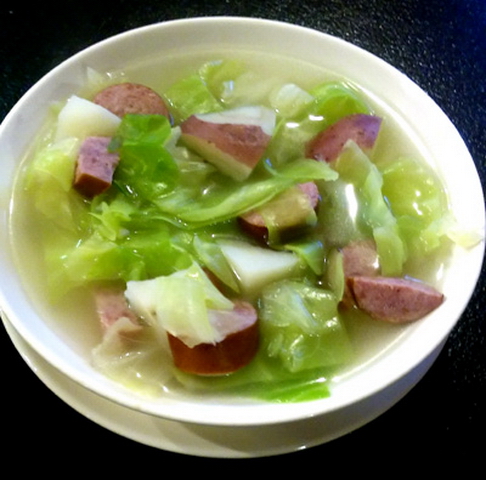 Now I know it might not sound that great but like I said even my kids will eat this and they hate everything. It is very good. It is very easy. It is very cheap. Do you have a family recipe you want to share? Is there something you make that's quick, easy and cheap? Tell me all about it because quick, easy and cheap is my jam! Enjoy your hot soup and as always Stay Crafty!

Comments
No comments made yet. Be the first to submit a comment
By accepting you will be accessing a service provided by a third-party external to https://aprildoesthat.com/