Whole 30 Milkshake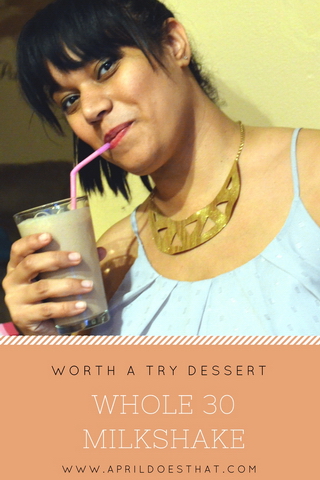 This post contains affiliate links. We are a participant in the Amazon Services LLC Associates Program, an affiliate advertising program designed to provide a means for us to earn fees by linking to Amazon.com and affiliated sites.
Well I did it finally. I decided to try Whole 30. Guys, I'm only 3 days in and my junk food loving days are haunting me. Now before you jump all over me I KNOW I'm not supposed to eat "healthified" junk food on whole 30. But let me just say, I was about to throw in the towel after only 3 days! It's sad I know. I have very little self control it seems when it comes to my snacks. So it was either make a healthy treat or go to McDonald's and forget the whole thing. Also I do what I want. ;) So I thought about what would be most satisfying and easy to make with healthy ingredients and I came up with this recipe for a healthy milkshake. And I am NOT sorry.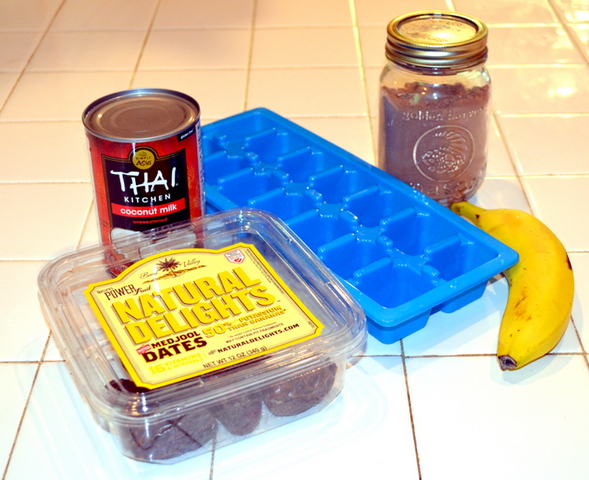 Ingredients:
1 Can unsweetened Coconut Milk
1 Small Banana
3 Dates
1 Tbsp Cocoa Powder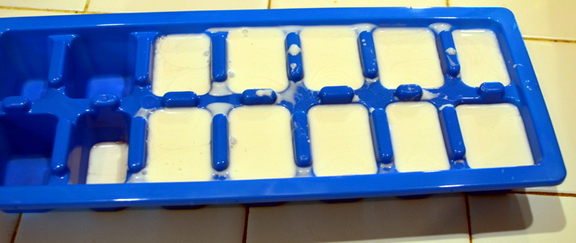 1. Freeze 3/4 of your coconut milk in an ice cube tray.
2. Take your dates and in a small pan pour just enough water to cover them. Boil for 1 to 2 minutes until soft.
3. In a blender combine the rest of the coconut milk, the banana and the cocoa powder. Blend.
4. Add and blend dates one at a time.
5. Add and blend ice cubes one at a time.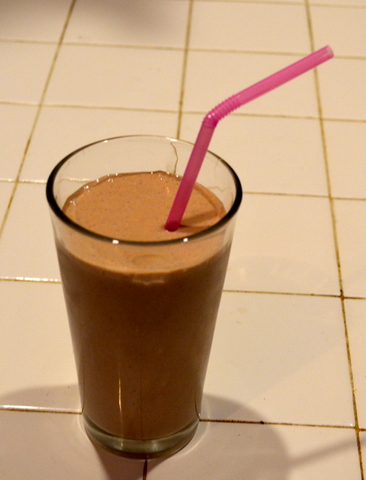 The good thing about this recipe is it does take time to freeze your coconut milk ice cubes so it isn't something you will likely over indulge in. This recipe yields 3 small shakes or 2 medium ones.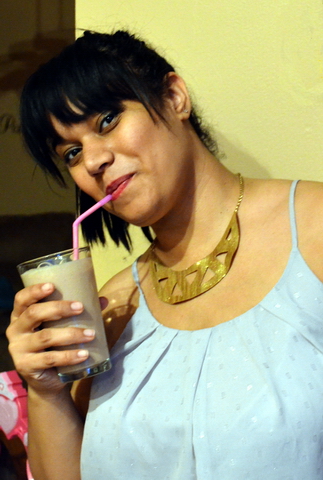 I hope you enjoy this treat. I feel that it will help me when once in awhile I am tempted to throw in the towel again. Have you tried Whole 30? What tips do you have for me? Are you tsking at me or nodding your head in agreement that sometimes a treat is ok? Get a great start and do Whole 30 the right way by ordering these books from Amazon.
as always Stay Crafty!

Comments
No comments made yet. Be the first to submit a comment
By accepting you will be accessing a service provided by a third-party external to https://aprildoesthat.com/