What's the Deal with Usborne Books?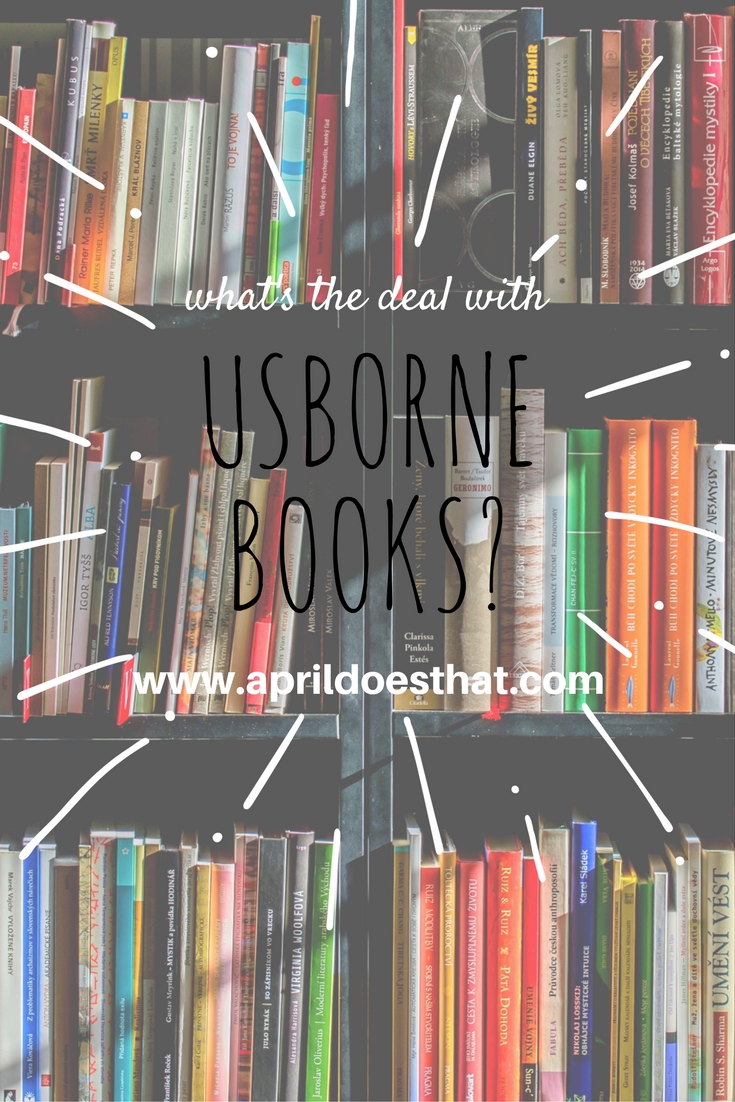 That's the question I've been asking myself. What's the big deal with Usborne books? Isn't a book just a book? Is there really anything extra special about these books? Well truthfully at first glance I didn't think so but I'm going to tell you a little bit about Usborne Books and then about my experience with the books I received for free in exchange for this blog post.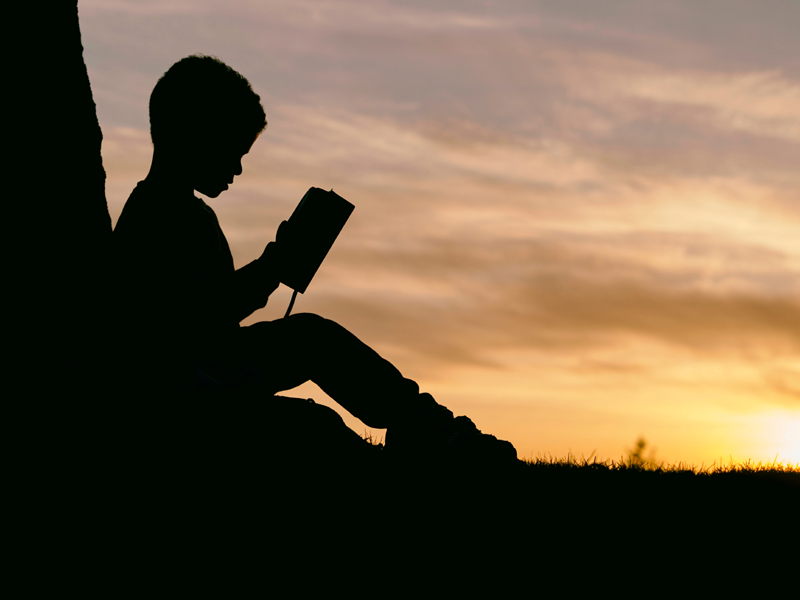 My family loves to read. My husband and I enjoy reading together. We enjoy the same kinds of stories and being able to have conversations together about the book we're reading. My children love books! It is a part of their daily routine. Not only does my son read books at school, at home we read together and he regularly asks for more books. Learning to read is high on our priorities. Generally when we find a good book he will ask to read it again and again. So before I tell you what my kids and I thought of the books we received let me tell you a little about the company itself.
The founder of Usborne books, Peter Usborne, hired consultants to help him make affordable and interest arousing books for children with the rise of technology. He wanted them to be graphicaly designed to draw children in and keep their interst so as to educate and inspire them.
The books have:
a high picture to text ratio
follow strict safety standards
acid free paper
laminated covers
stitched bindings
full color illustrations
most are priced under $10
educational topics
some contain hands on projects, puzzles, dot-to-dot and questions to inspire curiosity
subjects include: non-fiction, fiction, re-done classics, puzzle and maze books, work books, learning wrap ups, hands on activity kits, activity card packs, wind up books and more.
over 1400 titles
appeared in over 50 languages
won many book awards
for more information see www.usbornebooks.com
So the answer is yes. The books are special. They are different from regular books and have been recognized with many awards proving as such. Like I said, at first glance they seemed to be just regular old books and I thought maybe my experience would be mediocre with them, but let's talk about what happened when I brought these books out with my kids.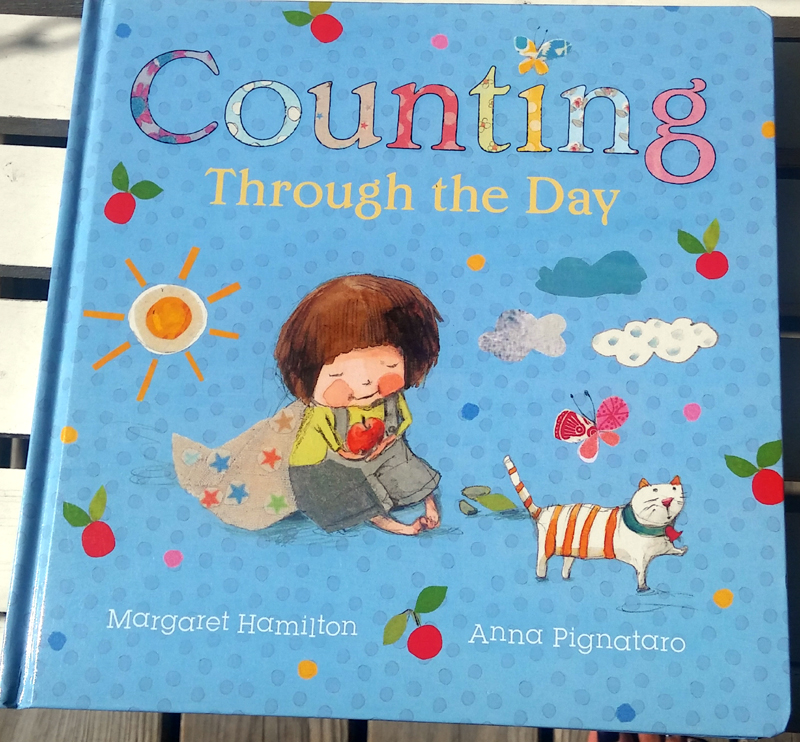 My daughter is two and the book she received was Counting Through the Day by Margaret Hamiltion & Anna Pignataro. As you can imagine it about counting. The book itself is extremely sturdy. The pages are unripable and wipeable. (perfect for a two year old.) The picture content is high compared to the text on the page but it manages to not be too busy for little minds. It lent itself organically to conversation. We read the words but my daughter also pointed at the pictures and named objects such as cat, dog, bear, chicken,mama, nana, baby, cloud and more. We were able to count objects together and talk about the sounds the animals made. Generally book time is difficult with this little lady. She usually likes to turn pages too quickly and loses interest very easily. With this book she sat still and interested for the entirety of the book and even turned pages backward to talk about pictures longer. I must say I am impressed. I'm not sure why it was so interesting to her to tell you the truth, but the point is she loves this book.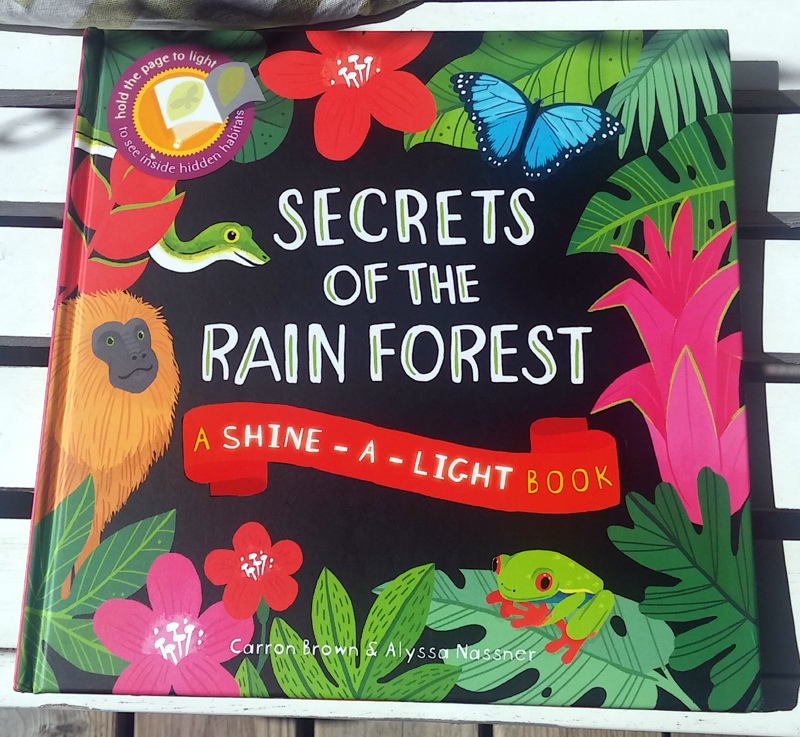 My son is five and no longer impresses very easily. He likes to read books but rarely seems extra excited about a certain book. The book we received for him is Secrets of the Rainforest by Carron Brown & Alyssa Nassner. It is a Shine-a-Light book. When you are reading it questions prompt you to shine a light from the back side of the page to reveal a hidden image. On the next page the hidden image is on black background and gives more informaiton about the object. This book got my son very excited. He asked to read it twice the first night we had it and has asked for it every night since. He said "I love this book so much" and "This is the best book ever!" The book itself is interactive and has heavy, quality paper. The sentences are age appropriate and educational.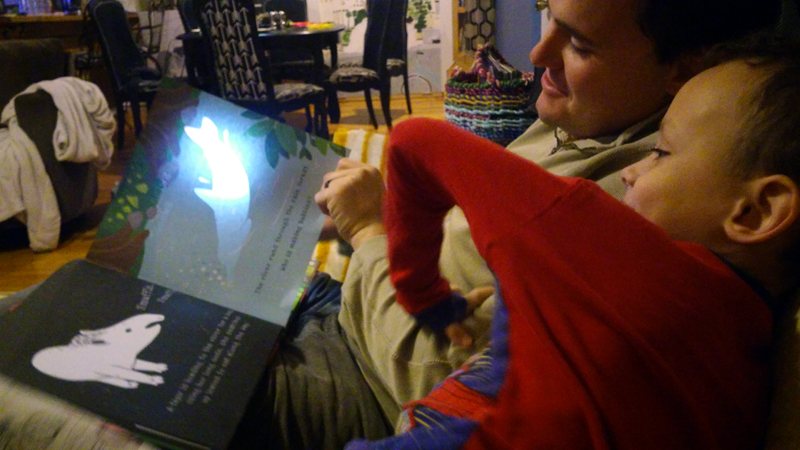 Overall, we are impressed with the Usborne books we received. Our kids love them and we do too. We are anxious to see what else Usborne has to offer. Are you interested in learning more about these books or buying some of your own? Join me tomorrow at 8pm est for my Facebook Usborne party or online! Or contact Loriann O'Connor to put in your order here or email her at This email address is being protected from spambots. You need JavaScript enabled to view it.
Comments
No comments made yet. Be the first to submit a comment
By accepting you will be accessing a service provided by a third-party external to https://aprildoesthat.com/