Upcycled: DIY Peter Pan Collar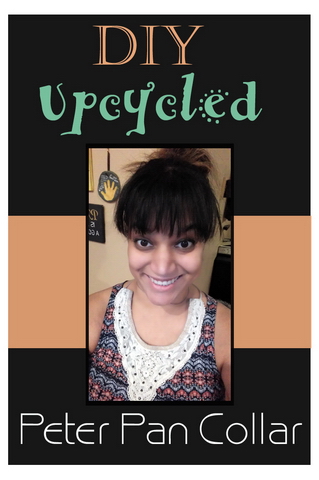 I don't know about you but I have a lot of clothes in my closet that I don't love anymore. I never wear them and they just sit around or eventually I pass them on or donate them. I always think to myself 'what a waste." Recently a friend of mine passed on some of her unwanteds to me and said 'I thought you could craft with whatever doesn't work for you." (Sara is a genius!) So expect to see a lot of upcycled clothing ideas coming out of here. In the past I have upcycled clothes but I guess I just kind of forgot how easy it really is. This tutorial took about 10 minutes and was seriously so easy. I love peter pan collars. They can dress up a plain jane outfit in 2 seconds flat. And my style is pretty plain jane with fun accessories so this was right up my alley. As you know, I also enjoy anything that doesn't take a tremendous amount of time and effort. Even better if it's super cute/trendy when I'm done. Also saving money is my fave. Spending zero dollars to get a new accesory feels the best ever. Also have you priced fabric lately? I mean what happened to saving money by sewing for yourself? It can be done with sales and thrifty shopping but not conventionally. So you can now consider those unwanted clothes sitting around in a new light. Free fabric and potential accessories! Well in the time it took you to read that we will create a new necklace. Ready? Set. Go!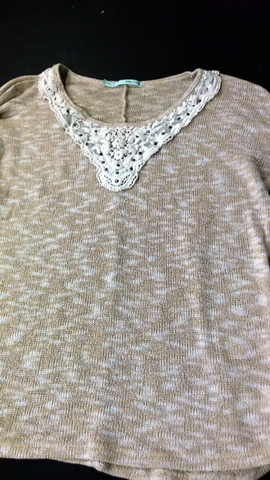 1. So I started with a sweater with a cute collar. Next, I plain and simple cut the collar off.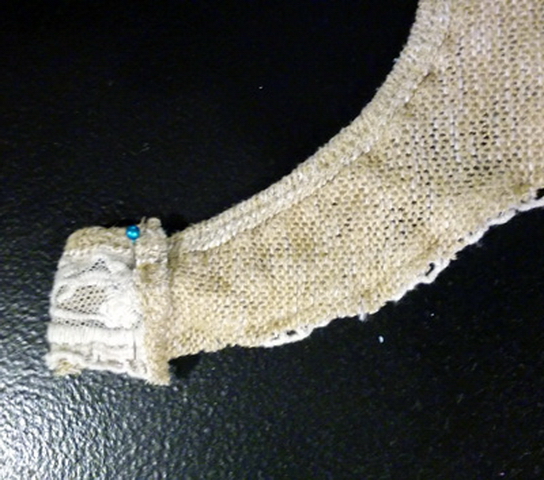 2. Next I pinned down the top edges with space for a ribbon to pass through after sewn. Sew it! (repeat on both sides)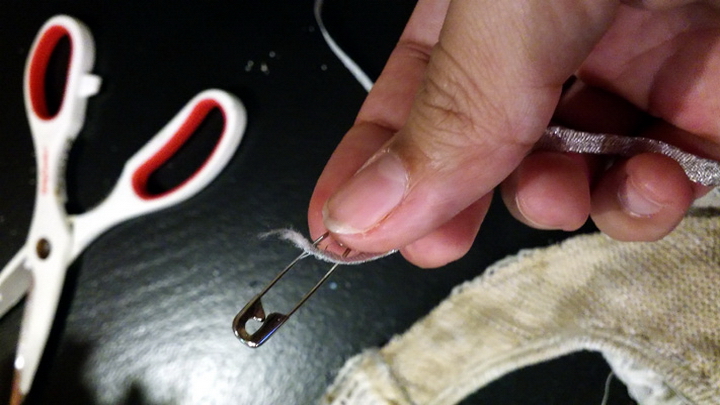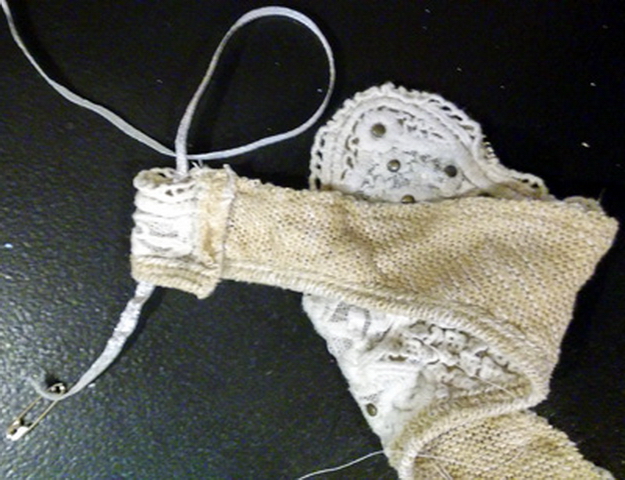 3. Yah this old trick! Put a saftey pin on the end of the ribbon you want to use and pull it through the top of your collar.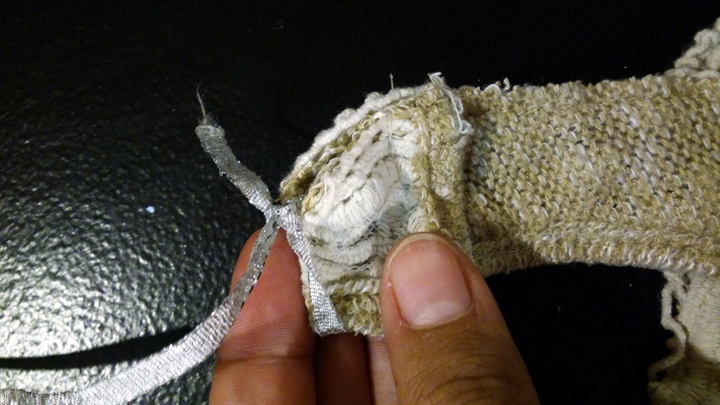 4. Tie a knot in your ribbon around the end and tuck your knot end inside the hole so you don't see it.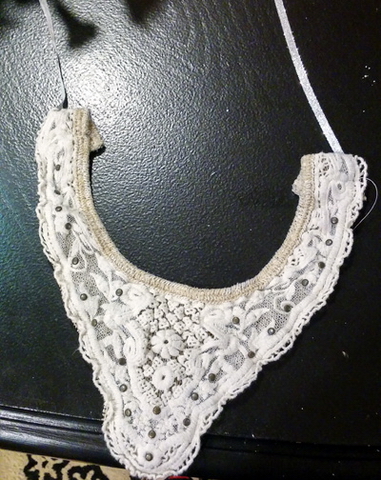 5.Repeat on both sides and decide how long you want your ribbon to be.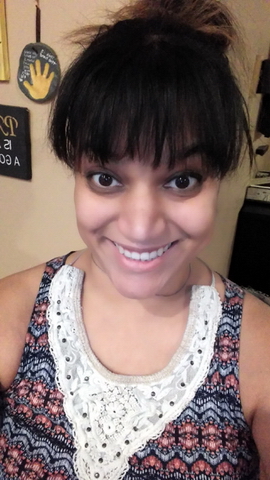 Wear it with everything!
Well, what do you think? Would you wear a peter pan collar? I know I would! It dresses up anything you wear it with. Do you have an upcycled clothing idea? What things have you upcycled? Share your projects with me. Do you want to win this Peter Pan Collar? Email me at This email address is being protected from spambots. You need JavaScript enabled to view it. with subject line Peter Pan Collar and tell me what you'd wear it with. One person will win the above pictured collar. Contest ends March 1,2017 Stay Crafty!

Comments
No comments made yet. Be the first to submit a comment
By accepting you will be accessing a service provided by a third-party external to https://aprildoesthat.com/