Upcycled Decorative Bowl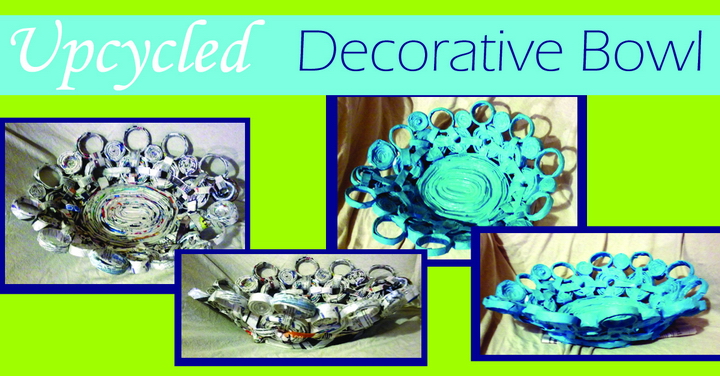 This tutorial is a result partly of laziness partly of guilt. So, I'm preparing a gift and we'll talk more about that later. I don't have a single gift bag, box or basket in the entire house. Well, me being me, I thought "I got this." Sunday I had bought a newspaper for the coupons and I was feeling a little pained about all those pages of tree sitting on the table. So to youtube I wandered. I learned the basics and moved on.
This is the tutorial I used to learn the basics :
https://www.youtube.com/watch?v=kzfPHKWBIag&feature=youtu.be
Basically I learned how to make the tubes that become a bowl. I closed my browser and again thought, "I got this."
First of all, the idea that making this would be easier than driving to the dollar store is laughable. If this project is one thing...it. is. time. consuming. BUT after finishing it I really feel like I'll do it again and make something for myself. So let's get started!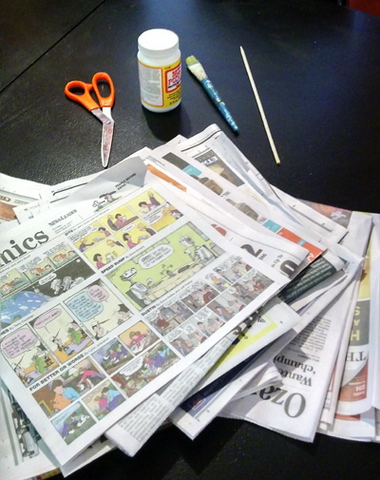 Supplies:
A Fat newspaper (think the Sunday edition)
Modge Podge
Skewer or Pencil
Scissors
Paint Brush
Patience
Acrylic Paint (optional)
1. First we cut our newspaper apart so it is all one page pieces.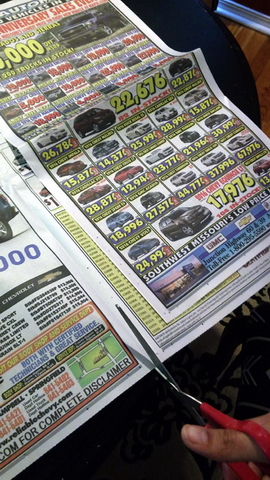 2. Take your skewer and roll diagonally up the paper page to make a long tube.
(note: i like to move my skewer outward as I go so it is easy to remove)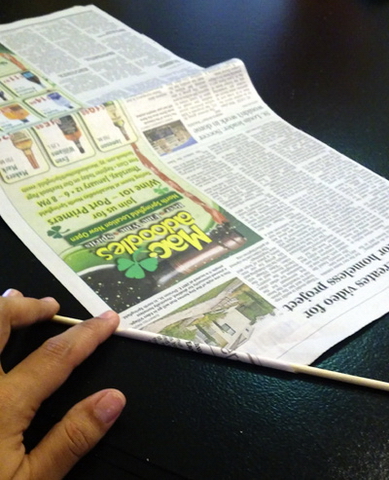 3. Glue edge down and remove skewer.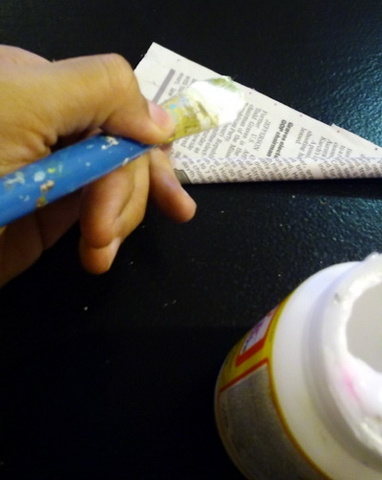 4. Do it again until you have a big pile of tubes. If your baby objects let her play fruit ninja.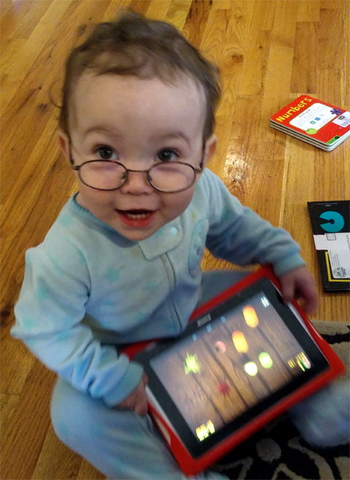 5.For the bottom of my bowl I started by applying modge podge down the length of the tube then rolling it up.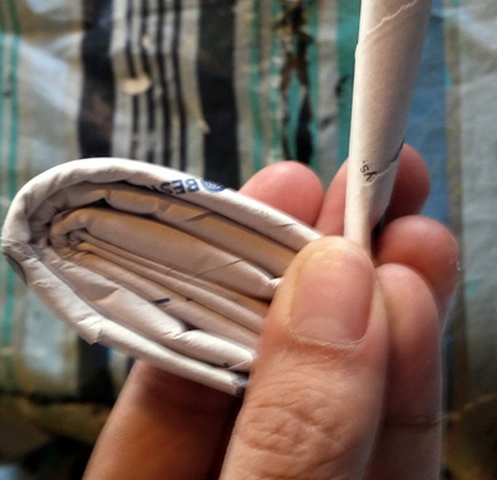 6. At the end of the tube connect another tube with modge podge and continue the modge podge rolling until your base is as big as you want it. Leave your last tube unconnected and add more as needed.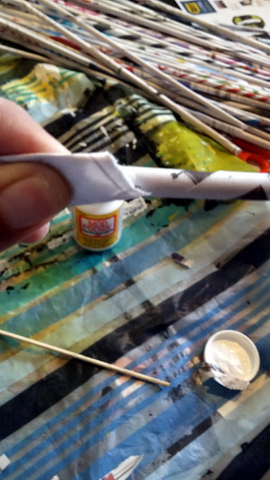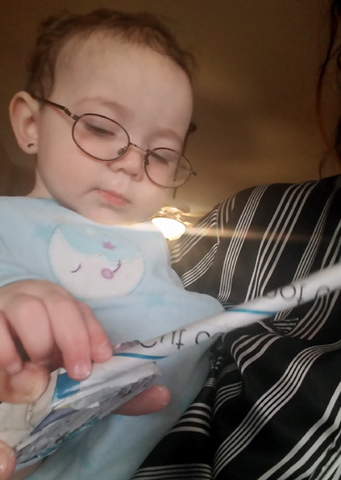 7. When you are pretty satisfied with the size of the base you can start making circles. Its pretty much the same as before but you'll want a hole in the middle to connect it to the base. I accomplished this by putting modge podge down the length of a tube and wrapping it around a glue stick (On some of mine I used three tubes and on some two on the first level alternating sizes). Then pulling the whole thing down once secured.
8.In order to secure the circle to the base I used strips of newspaper folded 4 times and pulled through the middle and part of the base. It would be prettier without it but I'm just not sure how to get it to stay.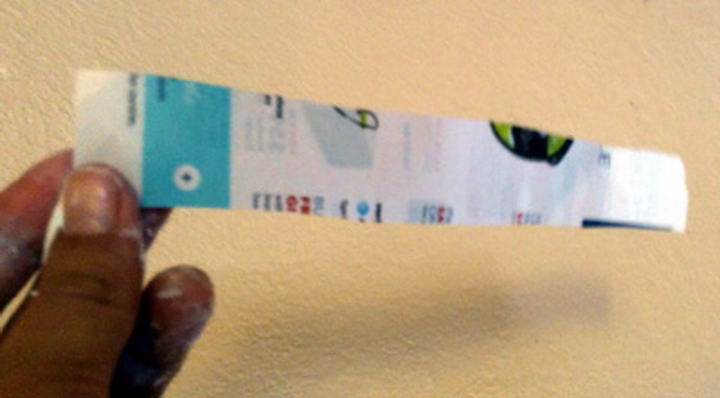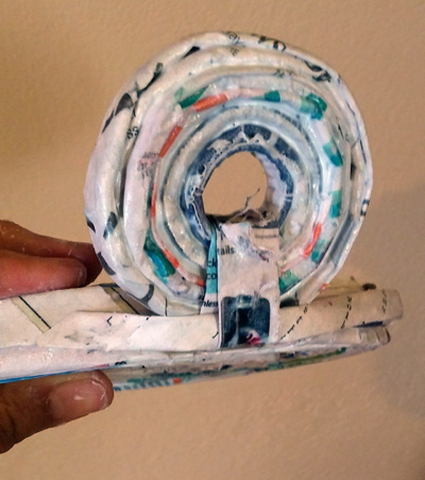 9. The next circle is the same except I used strips through the bottom and the previous circle. Continue this all the way around.
10. On layer two I decided to switch it up. I did a combination of big empty circles and small coils. To make the small coils I just rolled up one tube. The big empty ones are half of a newspaper page wrapped around a little aerosol can.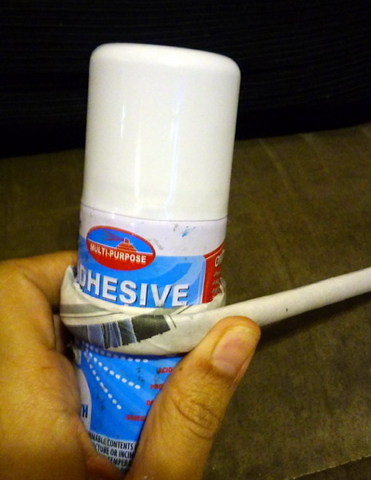 The only hard part on the second layer was keeping the small coils in place long enough to stick. Once a big coil was on either side it seemed to stay relatively easily.
11. Modge Podge the whole she-bang. Then let it dry. You are done unless like me you decide to paint it because your sister tells you it's ugly. ;)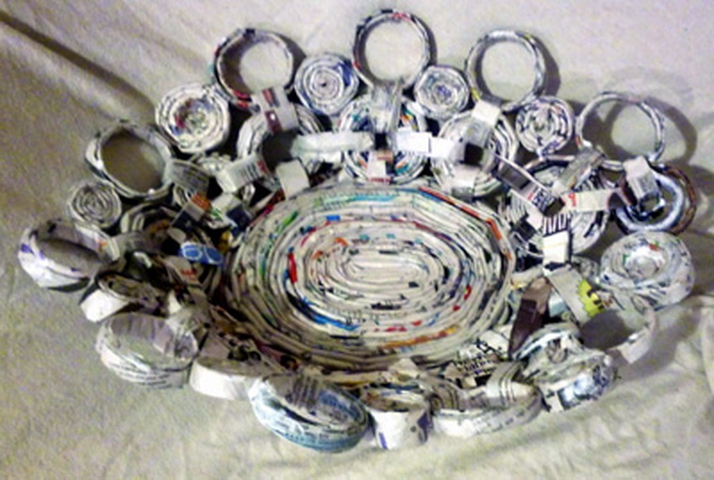 12. If you paint it I suggest Acrylic paint and then another layer of modge podge. I think gold or silver paint would look awesome on this project.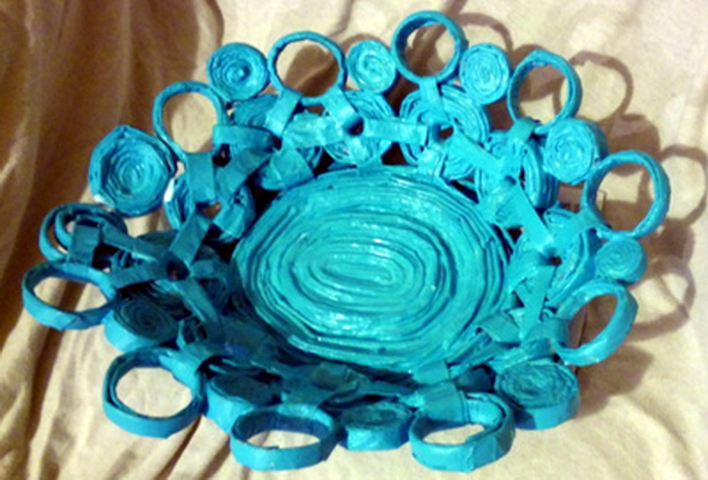 Well, did you tough it out and put in the work? I did and I think this beats any gift bag from the dollar store. Tune in Monday to see my homemade gift that is going to fill up my paper bowl.As a side note, put down some kind of protective layer when using modge podge it is a pain to clean up. Also don't be like me and ruin your favorite leggings. Wear your craft clothes or don't be messy. Stay Crafty!
Comments
No comments made yet. Be the first to submit a comment
By accepting you will be accessing a service provided by a third-party external to https://aprildoesthat.com/