Tiny Wreath

Today's inspiration came in the form of a piece of trash. Yay for upcycling, right?! My little sister got her first apartment and along with the essentials I picked up a $1 "B" on a piece of twine in the gift wrap section at Target. (like the first letter of her last name) I thought it'd be adorable hanging on her apartment's front door. Fast forward and I'm examining a coffee pot I collected for her. (Can't get much more essential than coffee, guys!) Well this little cardboard circle popped out and immediately I thought wreath! But it is TINY..okay well so what??? TINY WREATH!! Maybe it's just me but small versions of big things scream adorable to me. You know, like babies and baby animals and mini cupcakes and well you get the picture. So tiny wreath was born. And it. is. adorable. I can't wait to hang it on her door. ( if she'll let me ) So check it out, try it out or enter to win one in your favorite letter and color by emailing me with your letter and color of choice at This email address is being protected from spambots. You need JavaScript enabled to view it.. One winner be chosen on March 1, 2017.
Supplies:
Scissors
Pencil
Cardboard
Yarn (approximately 8 1/2 yards)
Decal
Yarn Needle
Coffee optional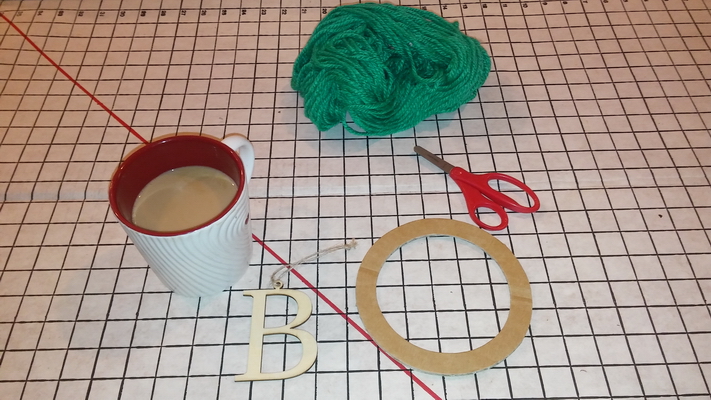 Step 1: Draw a big circle with a smller circle inside of it. Whatever size you like. (a compass might come in handy) My outer wreath circle is 6 inches and my inner circle is 4 1/2 inches. Okay, cut that bad boy out and lets get started!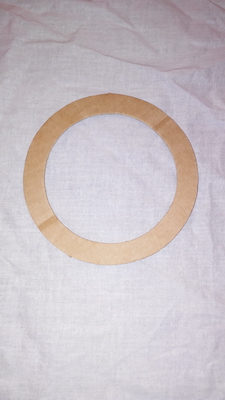 Step 2: You're going to want to make sure your yarn is in a ball or wrapping the wreath is a pain. Isn't my tiny yarn ball adorable?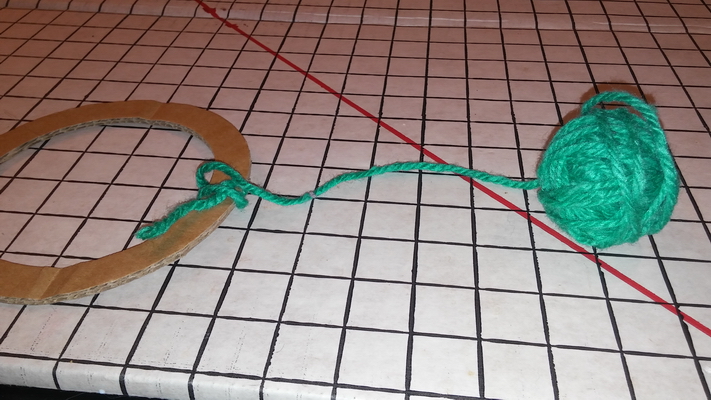 Step 3: Cut the knot off of your hanging letter...or untie it.
Step 4: Wrap your yarn around your cut out circle and tie a knot.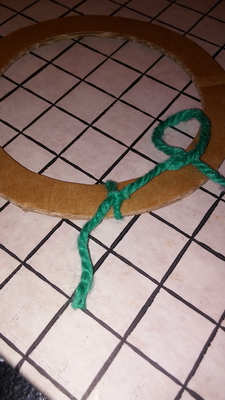 Step 5: Get to wrapping that wreath. Make sure your yarn stays close together by pushing it with your fingertip after each wrap.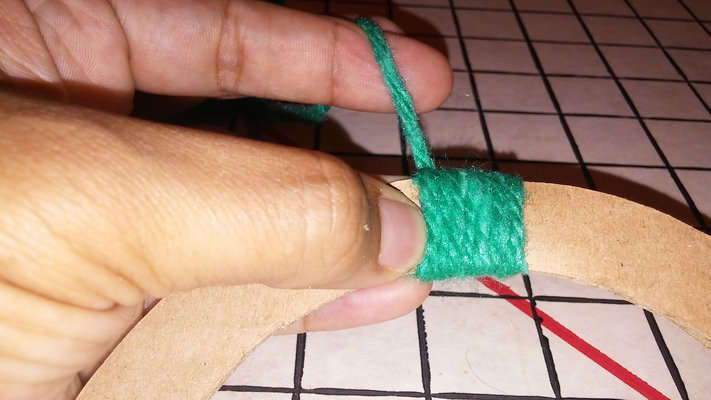 Step 6: Once you have wrapped your whole wreath tie your first knot end and your loose (yarn ball end) into a knot.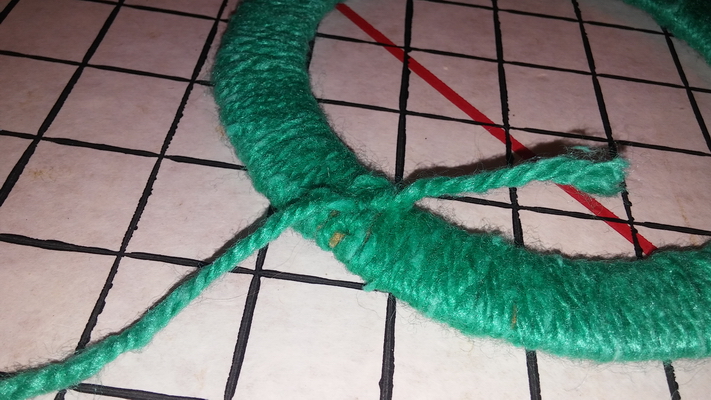 Step 7: Wrao a little farther until your first knot end is secure. Trim excess.
Step 8: Cut your yarn leaving approximatley a 4 inch tail. Thread into a yarn needle and thread the yarn under your previous wrapping. Trim any excess.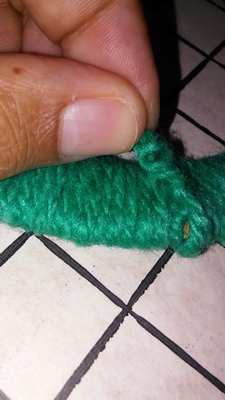 Step 9: Tie your letter around your wreath. Tie a knot in the twine. Tada! Tiny Wreath!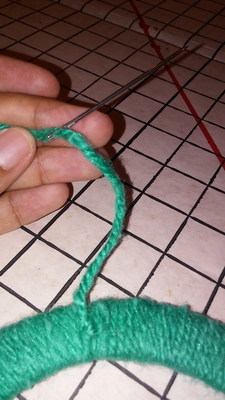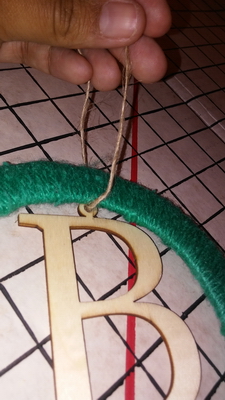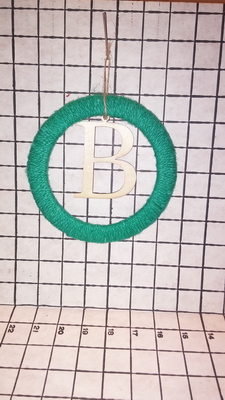 Options: Seriously, this project could have so many variations. You could use two different colors (or many). You could use a glue gun to attach different decorations. You could, GASP, make a full size wreath! Go Crazy! And remember to share your creations with me. Use hashtag #aprildoesthat, tag me on Instagram or Facebook or email me at This email address is being protected from spambots. You need JavaScript enabled to view it.
What projects have you done with "trash"?
Comments
1 Great post April! Well done! I like your writing style, keep going girl! ! !
By accepting you will be accessing a service provided by a third-party external to https://aprildoesthat.com/