Throw a Kid's Party on the Cheap!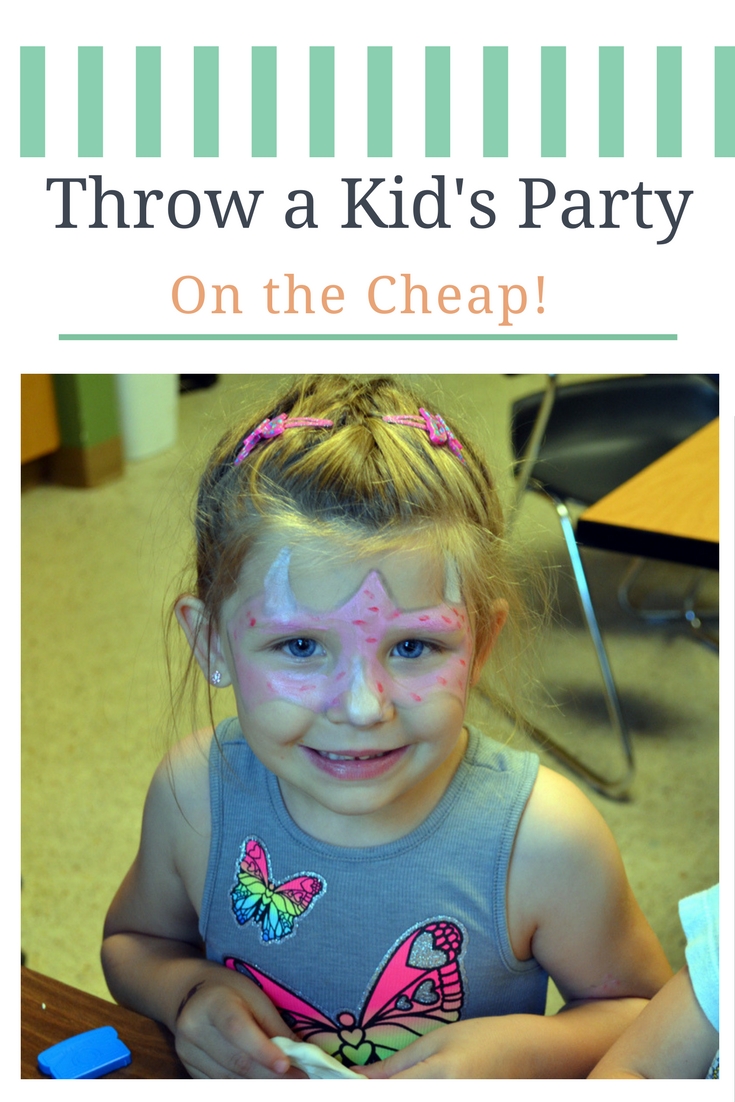 Have you thrown a party for your kids lately? If you have, you know just how expensive it can be! I searched and searched for a reasonable venue and crafty inexpensive party ideas. This is what I put together for my kiddos and some of their friends and it was a hit!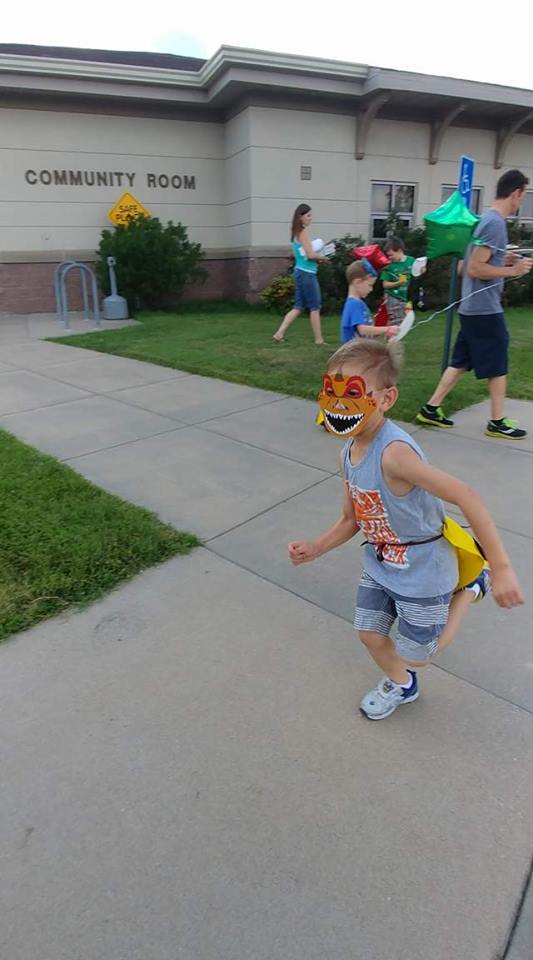 Venue
As I mentioned, I searched and searched for a reasonably priced venue that would fit my guest list (about 20 kids + their parents) I called about places like Chuck e. Cheese, Jumping places, and other kid themed places but all were well over the $100 mark before even considering decor or other things like food! I am notoriously cheap but I don't like to make my kids feel like they are getting the short end of the stick either. I wanted a nice venue for a small price. So I started looking around in my community. Several parks in the area have community rooms, several gyms and community centers are also present. But I ended up settling on a firehouse community room. The space was plenty large enough for my guest list without being too big. And the price? Only $40. I felt comfortable with this price point because it gave me quite a bit of wiggle room when it came to food, cake and activities.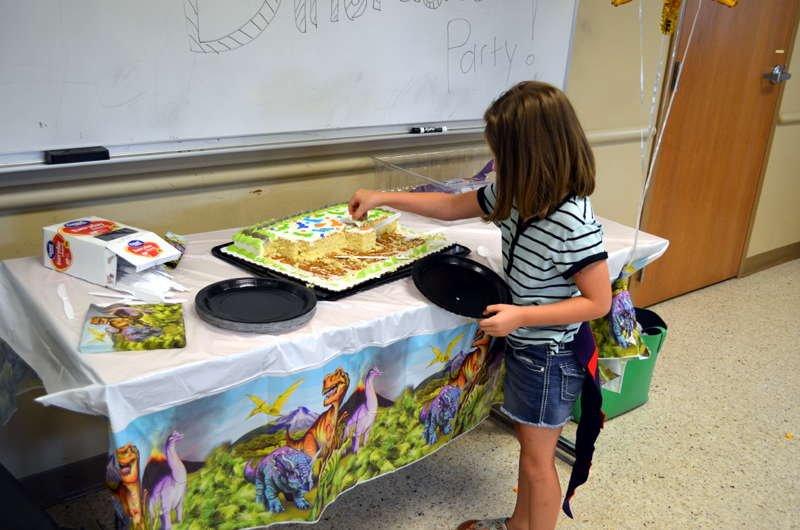 Food
We decided to keep things ultra simple and went for pizza and cake. On the invitations I mentioned that there would be pizza and cake and they were welcome to bring side dishes. We also have a couple of children who are gluten free so I bought a few gluten free pizzas with a 50% off coupon from Dominoes. Nana got the rest of the pizzas from CiCi's and they were only $4 a piece! The cake was from Sam's. My guests brought things like a veggie tray, deviled eggs etc. And I asked a gluten free mom to make a few gluten free cupcakes for my gluten free kiddos.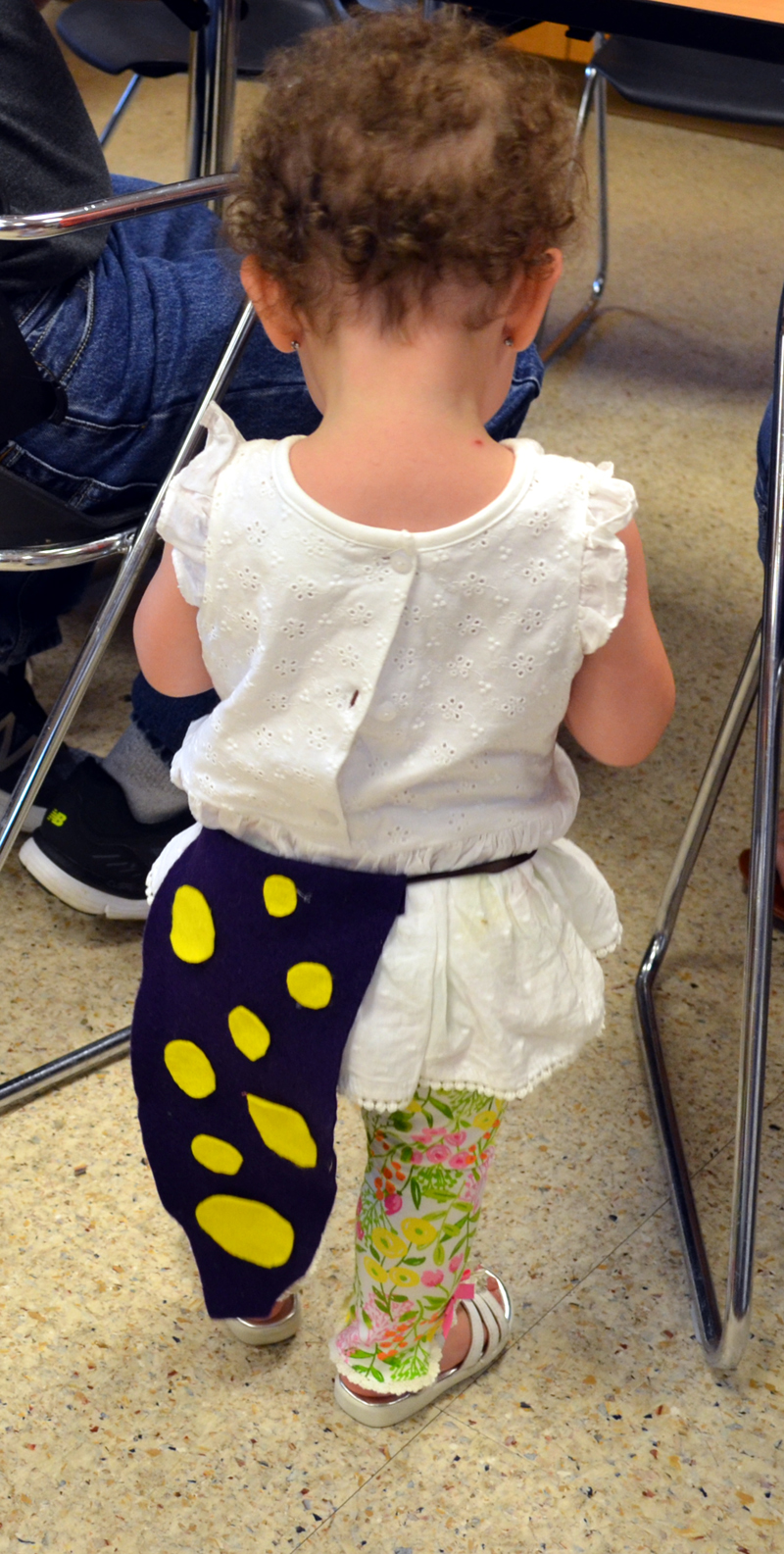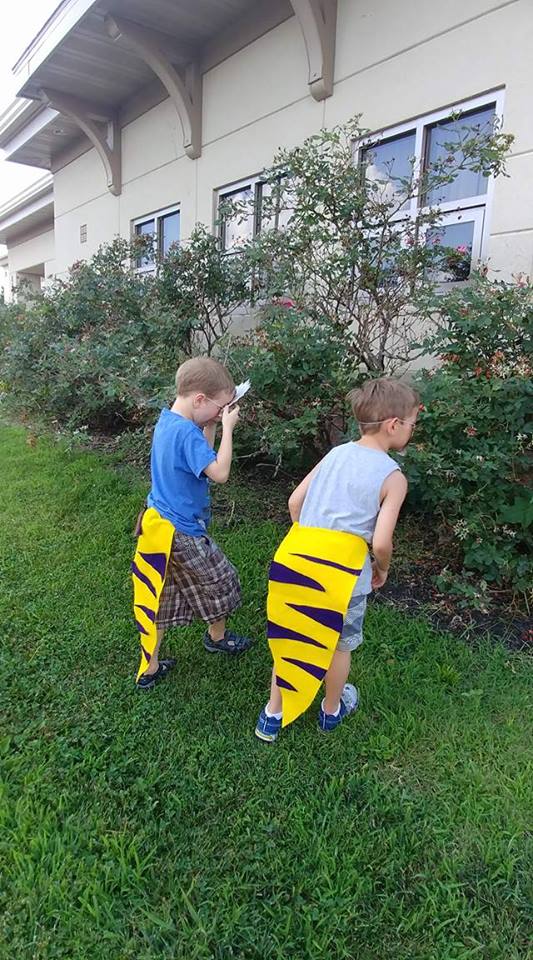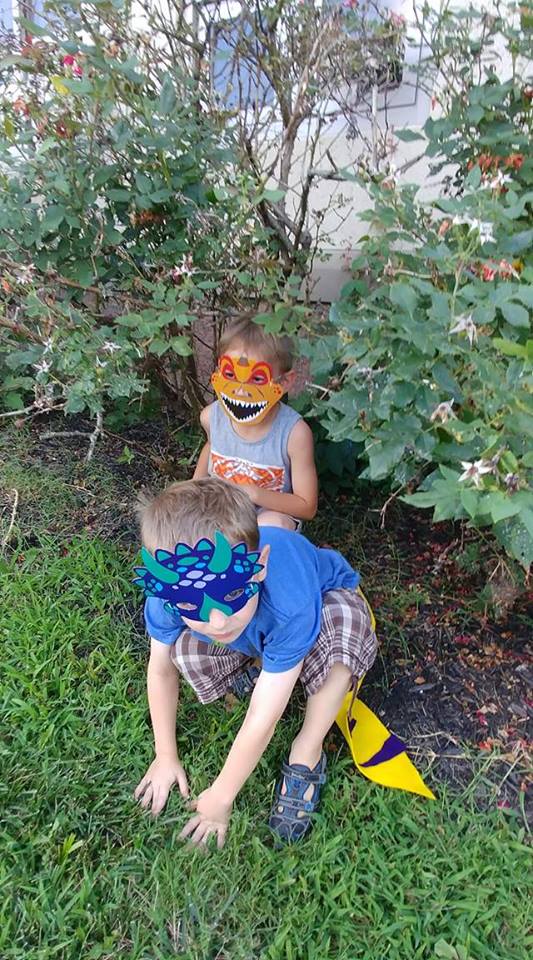 Decor
I went pretty easy on the decor. My big boy wanted a DINO party. So I rounded up every dinosaur toy in the house and spread them out on the tables as decor. I also purchased dinosaur masks from Walmart (about $3 total) and set them out for each child. The most labor intensive part was making dinosaur tails for each child. I put them on the back of each child chair and they picked the ones they wanted. (here's the tutorial if you're interested) For the food tables and the cake table I bought plastic table cloths one with dinos on it.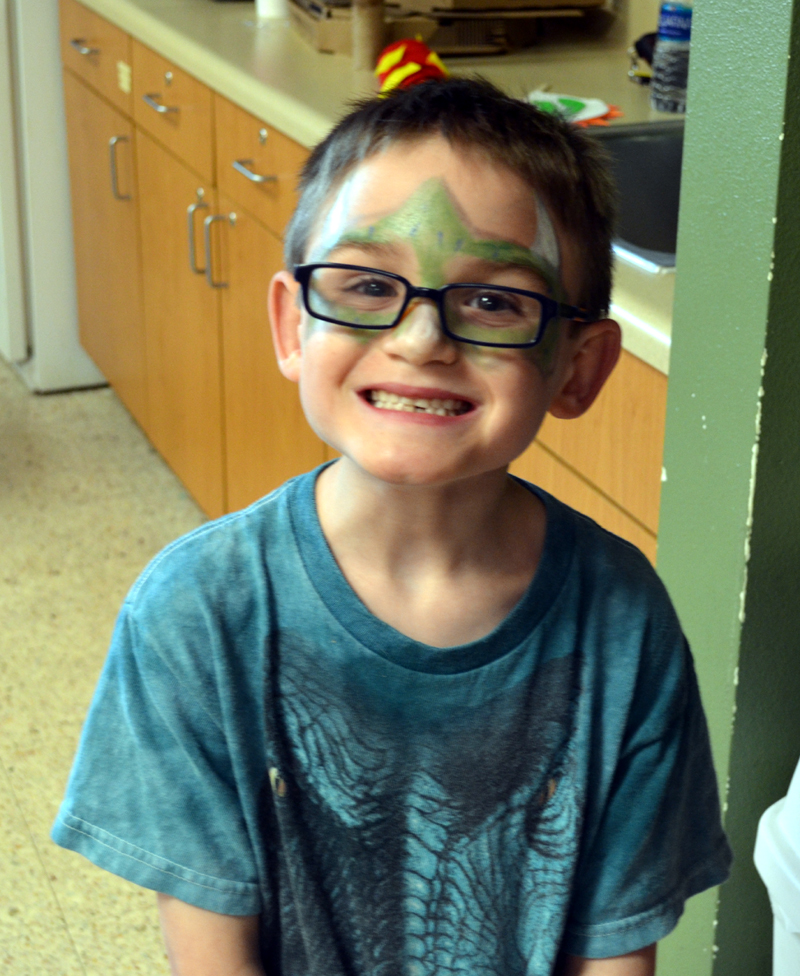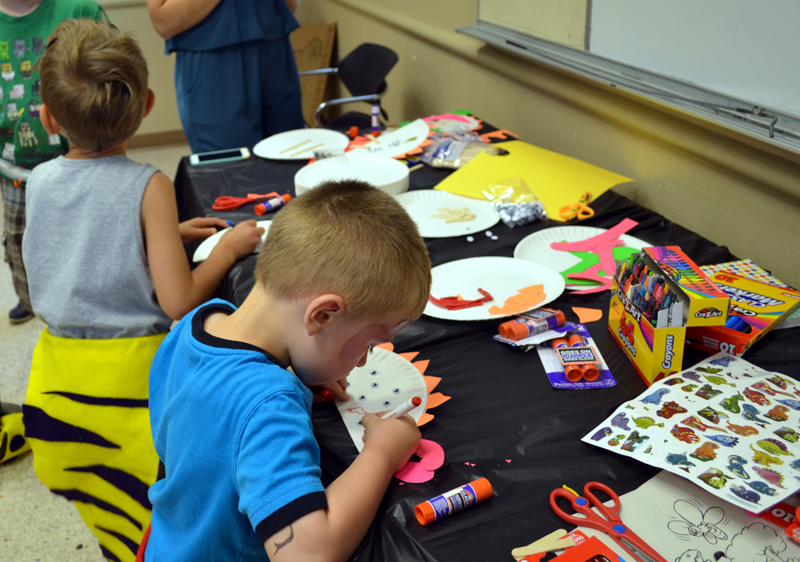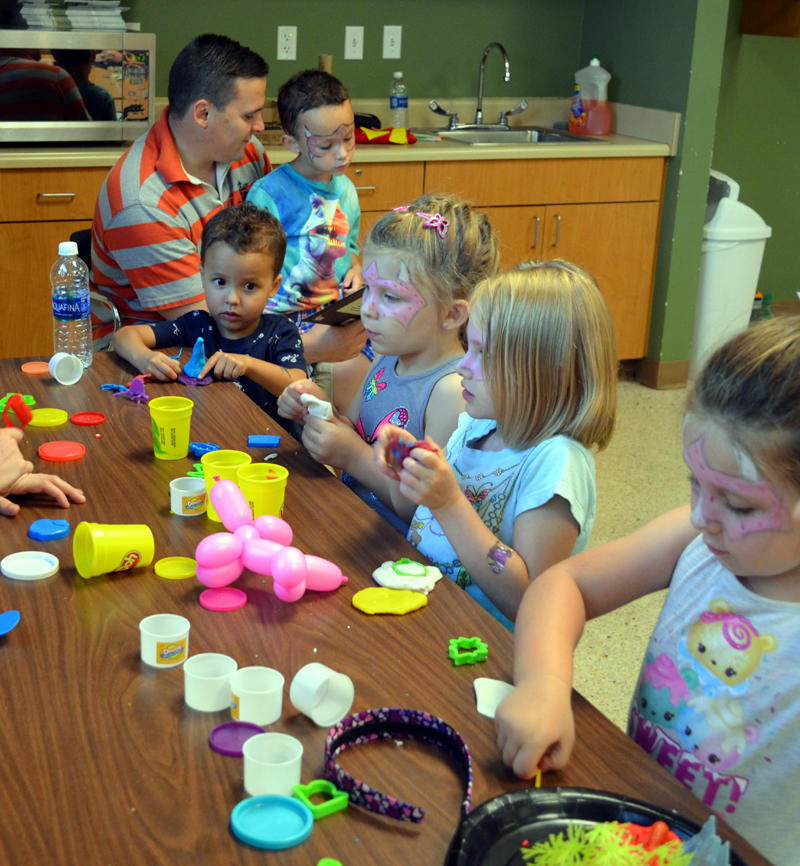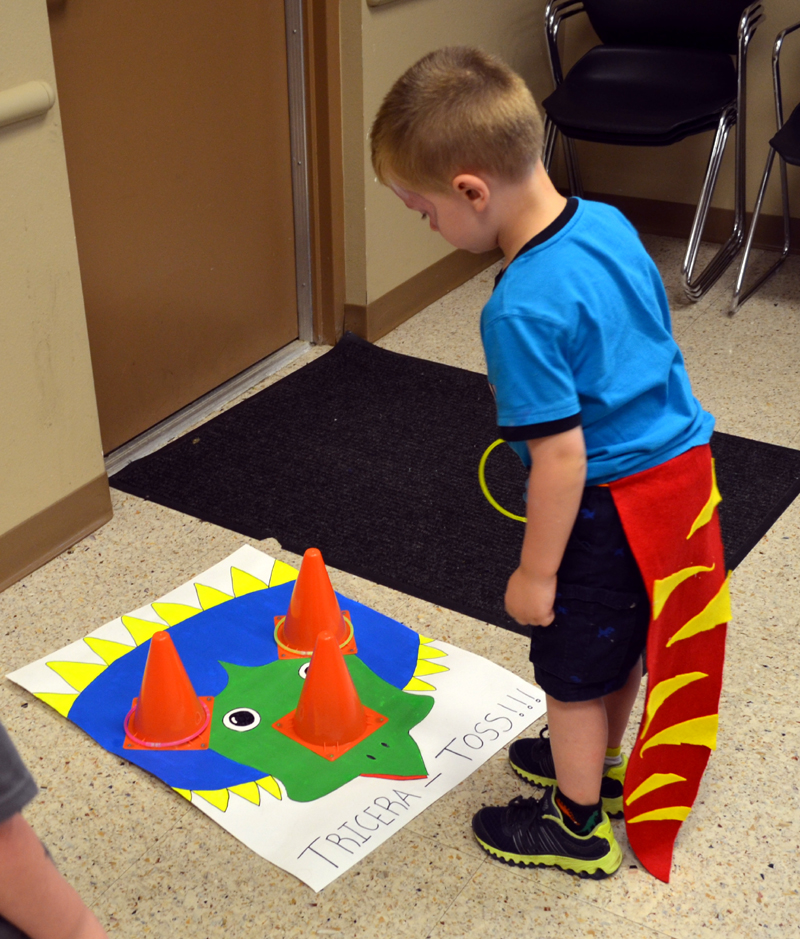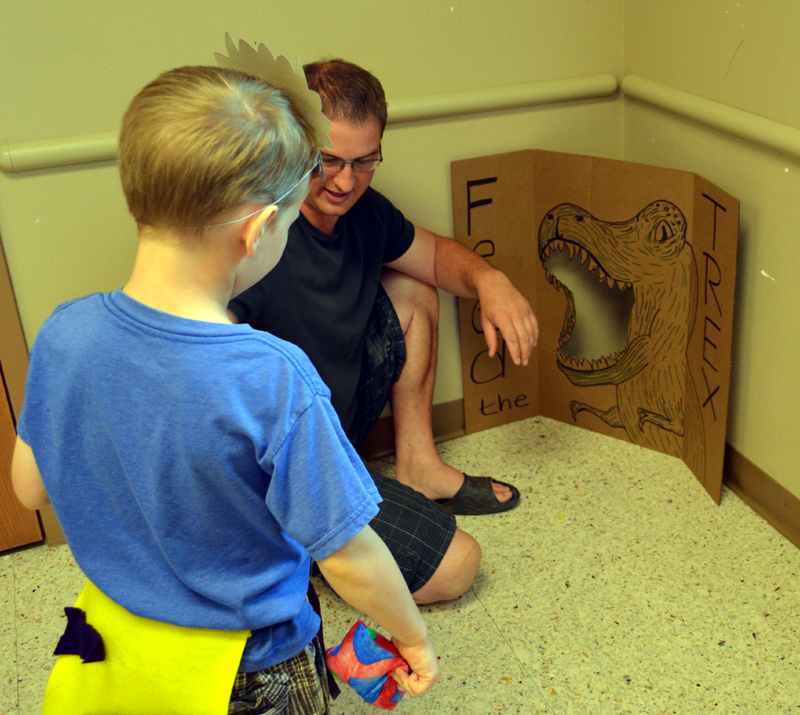 Activities
I again searched the internet for activities and found these two cute ideas here and here. I got the triceratops paper for 30cents and the cones for $1 each at the dollar store, a friend already had the rings and drew the triceratops for me. I got the Trex board for 88 cents and I sewed bean bags and filled them with rice. I also went to library and quickly picked up about 10 books on the dinosaur theme. I set out play dough and dollar store dinosaurs and playdough instruments. Playdough was a clear favorite. From another party I had face paint. This was a big hit and the kids waited patiently in line for me. I mainly stuck to a simple dinosaur mask look but I got a few other requests. I also had help making up a bunch of balloon animals the night before and the kids loved picking out a pet. Lastly we had a paper craft. Using cheap paper plates construction paper, glue and wiggle eyes the kids made all kinds of creative dinosaurs. Each activity was set up as a different station and with a little parental guidance the kids played pretty much independently the entire time. The kids played with everything and even listened to dinosaur stories. Even the older children joined in the fun.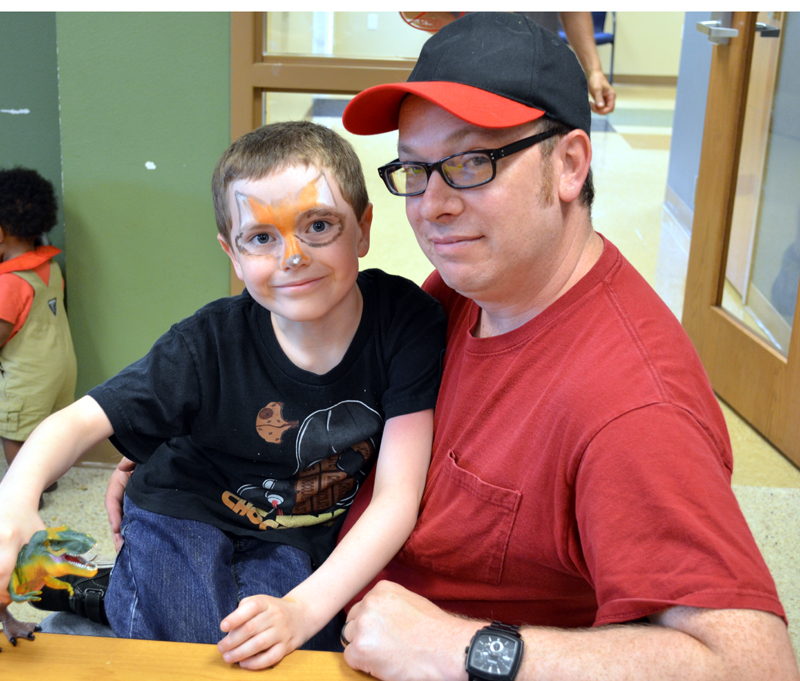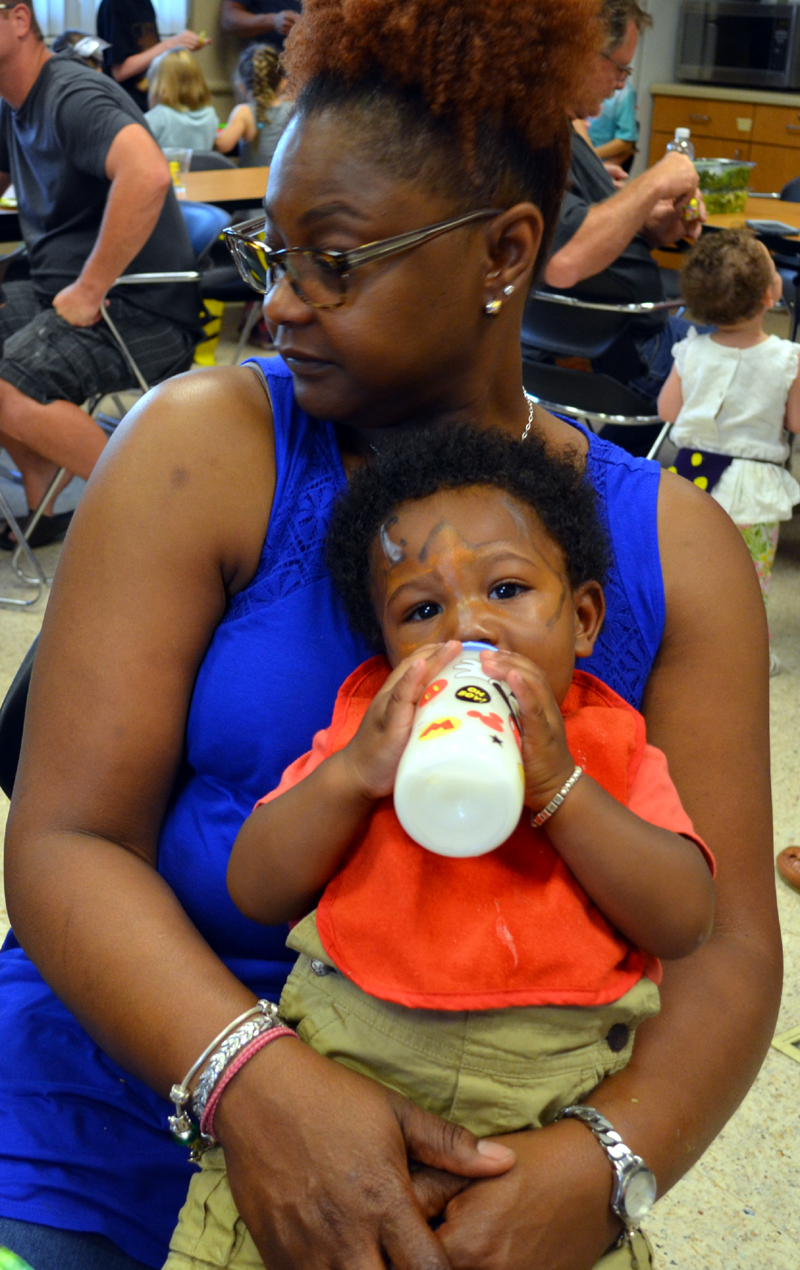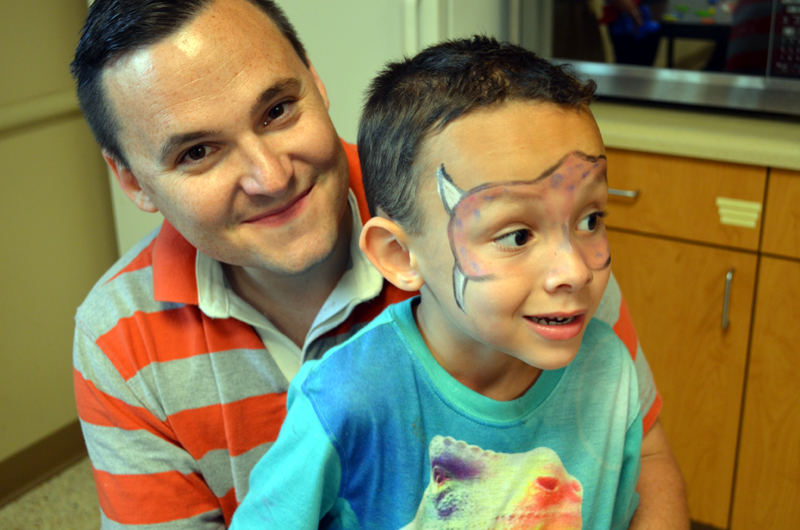 When it comes to kid parties it doesn't have to be expensive to be fun! My main goal is always to provide opportunities to make great memories and have fun with their friends. What things do you do to save money when you're planning a party? How do you go about finding a venue? Share your ideas with me and as always Stay Crafty!

Comments
No comments made yet. Be the first to submit a comment
By accepting you will be accessing a service provided by a third-party external to https://aprildoesthat.com/