Themed Outdoor Decor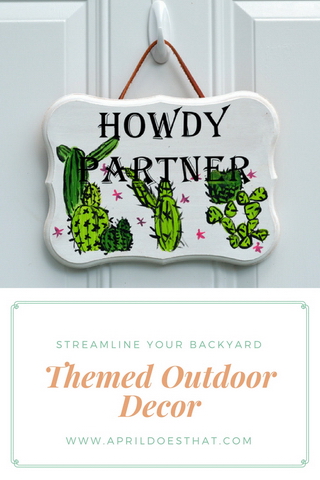 This post contains affiliate links. We are a participant in the Amazon Services LLC Associates Program, an affiliate advertising program designed to provide a means for us to earn fees by linking to Amazon.com and affiliated sites.
Themes! Themes are my jam! I love themed parties and rooms and this year I am extending this obsession to the backyard! My backyard is full of life. We grill, we play, we plant and we reap. We have a flower garden and a pretty sizeable veggie and fruit garden. So basically, when the weather is good we are outside. I have given a lot of thought to my yard over the years. I've drawn diagrams and planned ways to make it look at least decent but it is always lacking something. Enter the theme.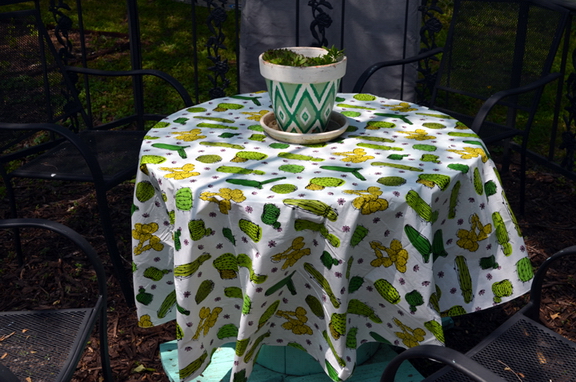 I bought this cheapo table cloth to go outside on my spool table that my husband made me. I love the fun print and I figured it would be easy to recreate in several different ways. Well I am just getting started but I wanted to share the first step I took today. I made a 'welcome' sign for my back door, in part because that's where our parking is. In keeping with the new theme I decided to make it cheeky fun.
I painted my sign white and painted on some VERY simple cacti.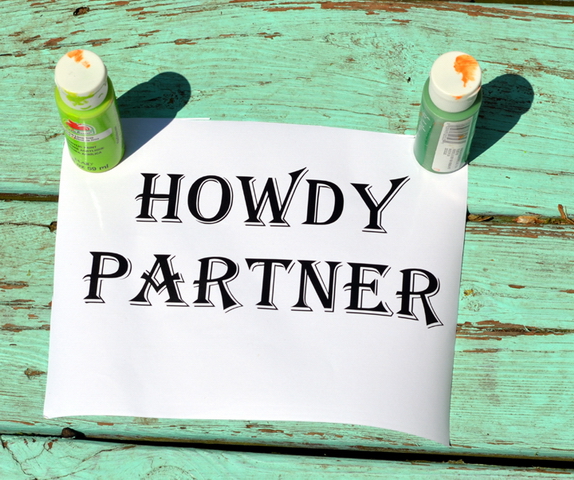 I cut out the words 'Howdy Partner' on my Silhouette Cameo in vinyl. Again this is a spot where you could paint on words freehand or use a stencil to make words if you don't have a Cameo or Cricut.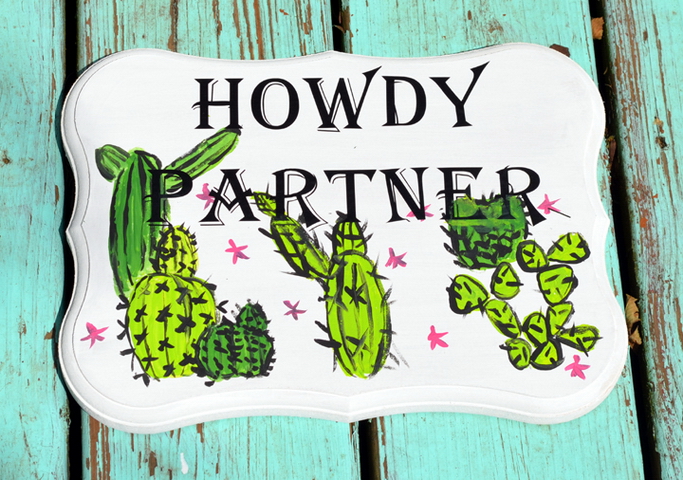 Next I peeled the excess vinyl which was pretty easy and added transfer tape. Okay guys this was a pain in the butt! I do not recommend Silhouette brand transfer tape. I'm going to have to find another brand in the future. It is barely sticky and the letters barely stuck to it. So that made transfering the letters to my sign quite a challenge. This step should be simple and straight forward if you have good transfer tape.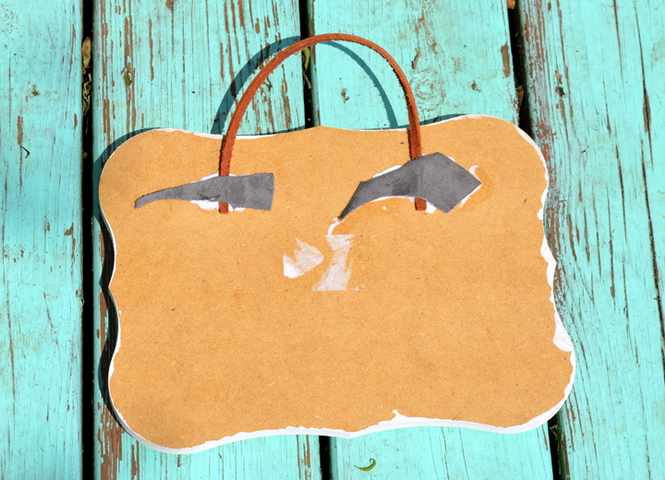 Lastly I added a way to hang my sign. I used a leather cord, leather cement and leather scraps to secure it.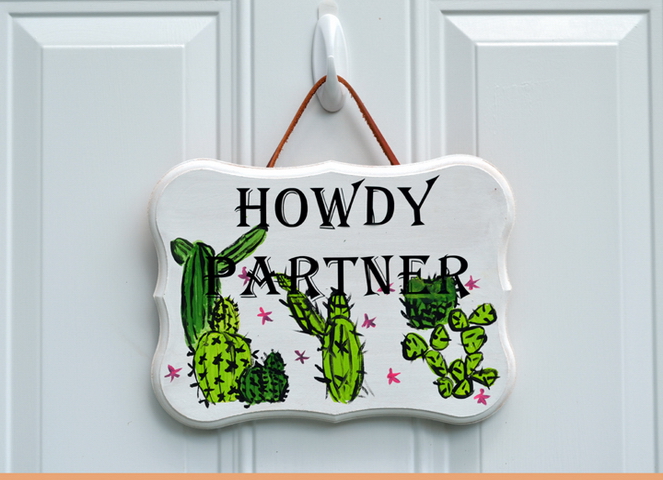 This is the finished product. I made this in about an hour plus dry time for the cord. It was a fun little project and I hope you try out something similar. Do you decorate outdoors? Would you like to make a similar sign? Check out these supplies on Amazon.
Do you use a theme outdoors? Share your themes with me. I'd love to see what you are up to. Tag me on Instagram @aprildoesthat or use #aprildoesthat. And as always Stay Crafty!

Comments
No comments made yet. Be the first to submit a comment
By accepting you will be accessing a service provided by a third-party external to https://aprildoesthat.com/