Meet Pete the Huggins Cat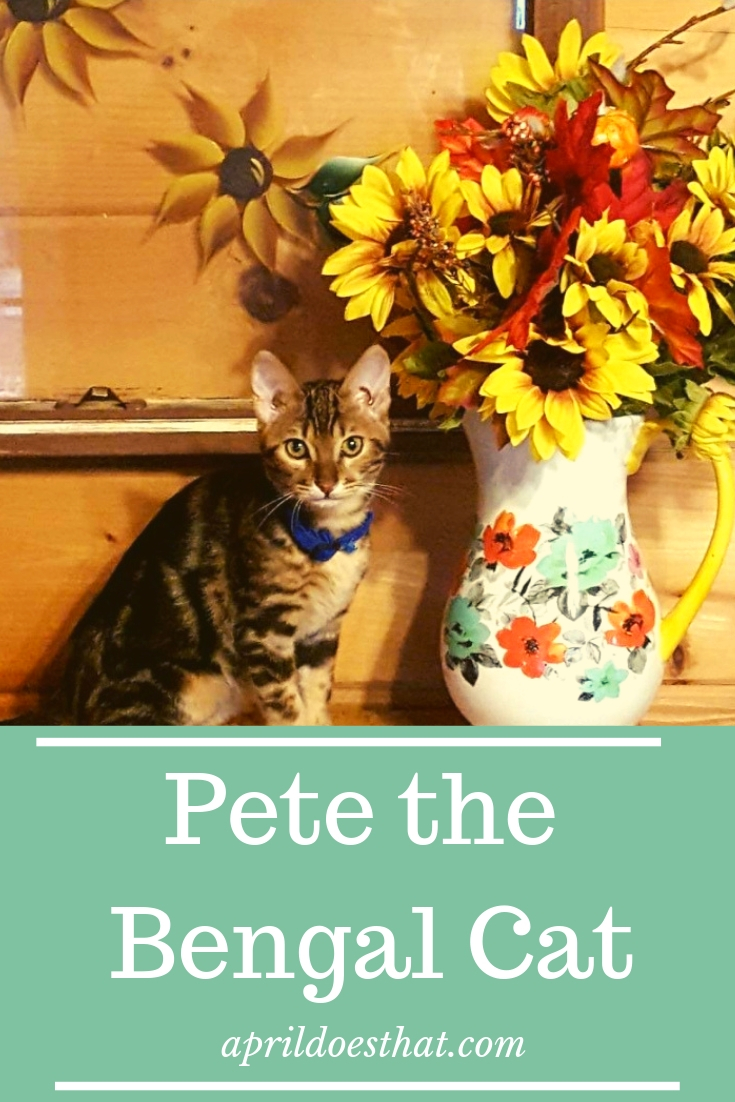 Meet Pete. Pete is the newest member of our family. Hes a 6 month old Bengal cat. Interestingly, he's hypoallergenic, which is a major reason we bought him. My husband is pretty allergic to cats but so far we are sniffle free.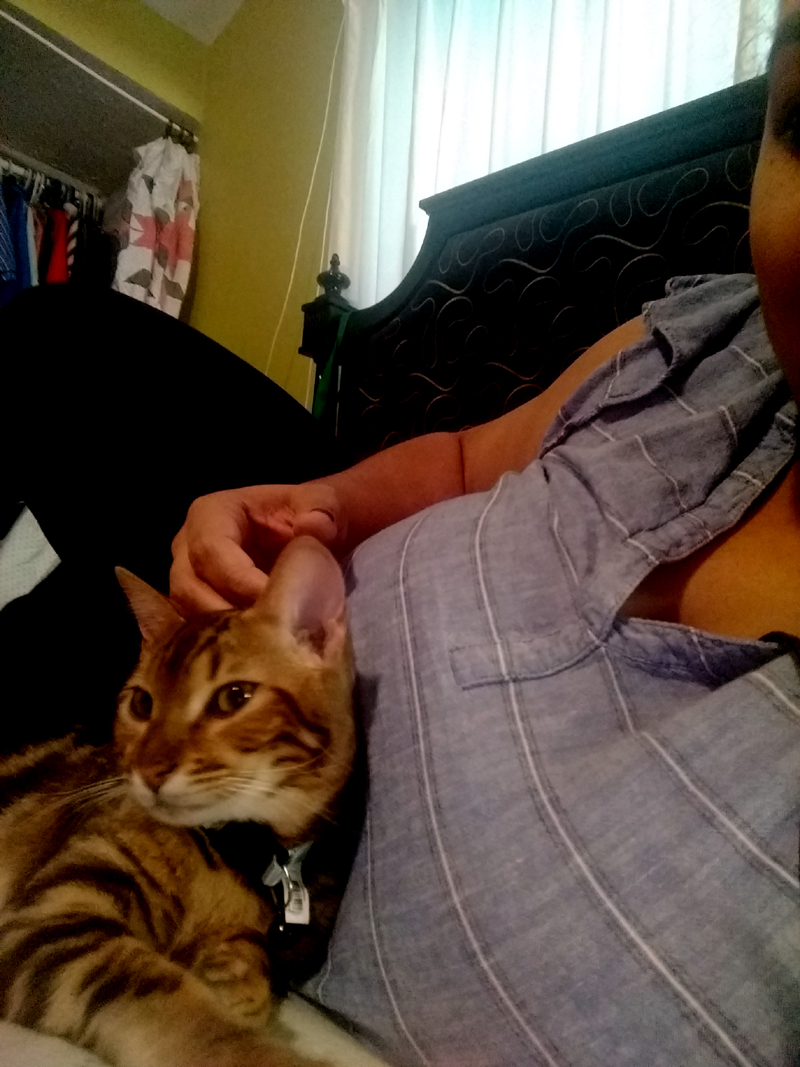 This is the first time I've owned a cat and Pete is the very best cat ever! ( I may be a little biased) He is so gentle with my kiddos. They play endlessly with him and 'help' him to get onto and off of things (like window sills and beds) He loves our cranky old lady dogs, putting up with their barking and occasional chasing. Pete is playful and sweet. He's handsome and I love him to pieces (even if I'm his least favorite)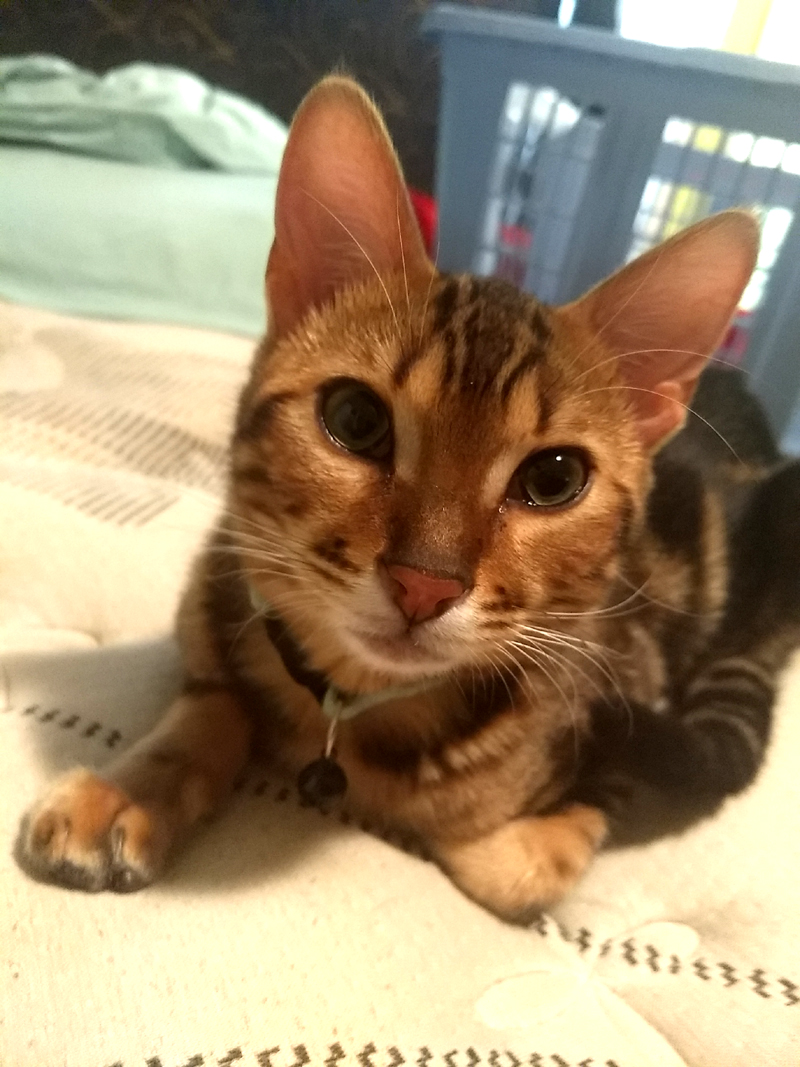 Pete has been helping my depression. Since we got him I've been noticeably more perky and even have been cleaning and organizing my home. I don't know what it is about a furry companion that lifts a mood so much but it's very real. My sister calls her cats service animals and now I see what she is talking about. There is a true tangible difference in my mood since Pete arrived.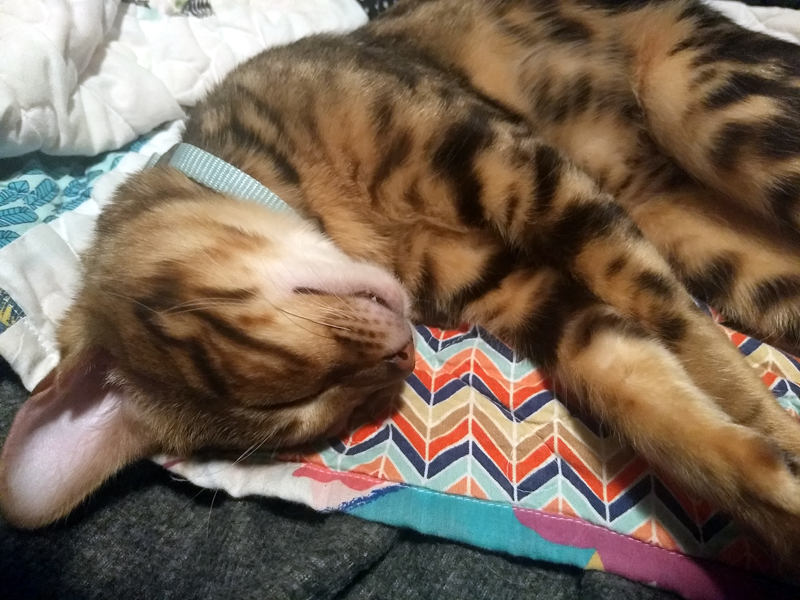 Bengal cats are a mix of a traditional house cat and a small Asian leopard cat. Bengals are highly intelligent and active. They are curious and looking for things to do. They are generally kid and dog friendly and require minimal grooming other than brushing and the occasional nail trim if desired. Bengals have been known to like water and the outdoors. I have not tried letting Pete outside yet but he does have a strong desire to go out. Check out this site to read more about Bengals.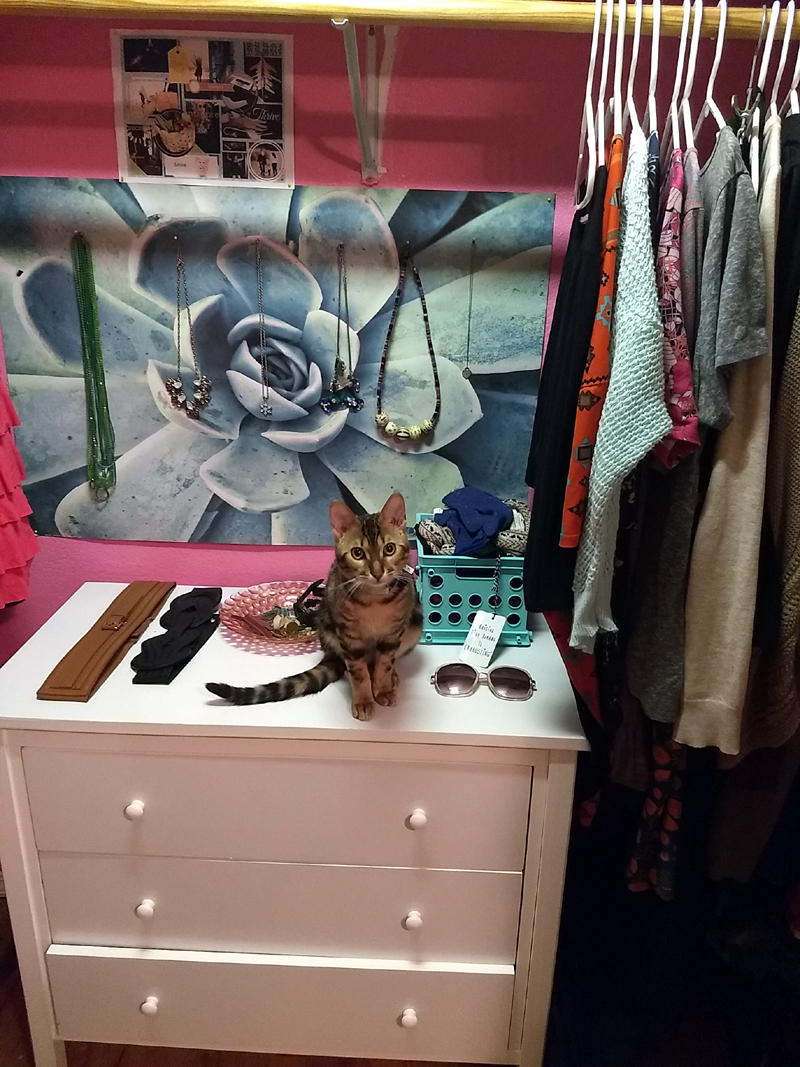 We are feeding Pete Member's Mark cat food from Sam's Club and using Arm & Hammer cat litter. I've never had a cat before so I would love to hear from you guys about your favorite products and any tips and tricks you have for me. Pete has his own Instagram account. You can follow him @petethehugginscat if you want to keep up with his kitty shenanigans. Love your pet and as always Stay Crafty!

Comments
No comments made yet. Be the first to submit a comment
By accepting you will be accessing a service provided by a third-party external to https://aprildoesthat.com/