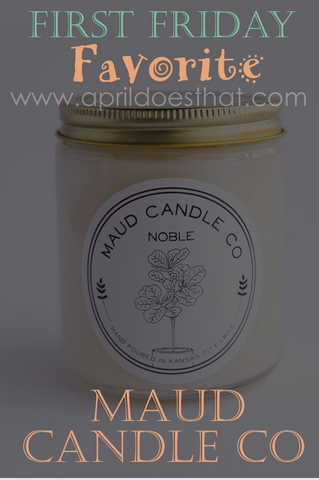 I was provided with free products in exchange for this blog post. All opinions and reviews are my own and honest. I do not accept products for a positive review.
It's time for a First Friday Favorite! Today I'm introducing you to Maud Candle Co. The owner, Cyndi, is just as cute as can be. She and her husband run their company out of their Kansas City home. The company is named after Cyndi's grandmother (Sarah Maud) and each candle is hand poured. Maud Candle Co's products are eco-friendly and are carbon neutral. They are made with fine fragrances that are infused with essential oils and their wax is all natural and American grown soy.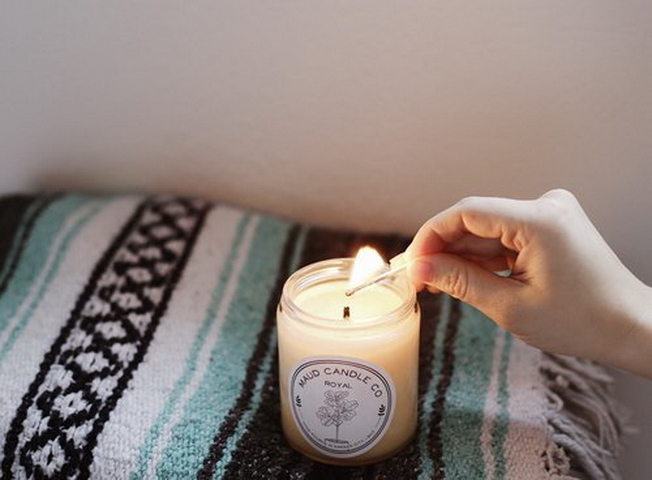 So I was curious. What's the big deal about soy candles as opposed to those paraffin candles I can go pick up at Walmart? I want to know what I'm paying for!
Soy candles are healthier. Standard paraffin candles, like those ones at Walmart, are made from a by product of petroleum oil and increase the CO2 in your environment. Soy candles like Maude do not increase CO2 and are made from all natural soy.
Soy candles are cost effective. Soy candles burn 50% longer and more evenly- which means you won't have that annoying wax well of wasted candle up the sides of your jar.
Soy candles burn cleaner. You know that black soot that gets in your candle? Well besides being ugly, over time that soot can actually discolor your walls and furniture. But that's not the case with soy candles! Soy candles produce negligable amounts of soot and because of this your candle stays pretty and your house is soot free!
The scent from is soy candle is stronger. Another reason I feel like I'm getting more bang for my buck is soy candles have a lower melting point and a larger amount of liquid wax pools around the wick when burning. This liquid wax is what you smell when the candle burns, so the scent is stronger and longer than a paraffin candle.
For more information on the difference between soy and paraffin candles visit this helpful blog.
So we talked about why soy candles are WAY superior to paraffin but how do I like Maud's candles? I LOVE them. Cyndi sent me three scents to sample: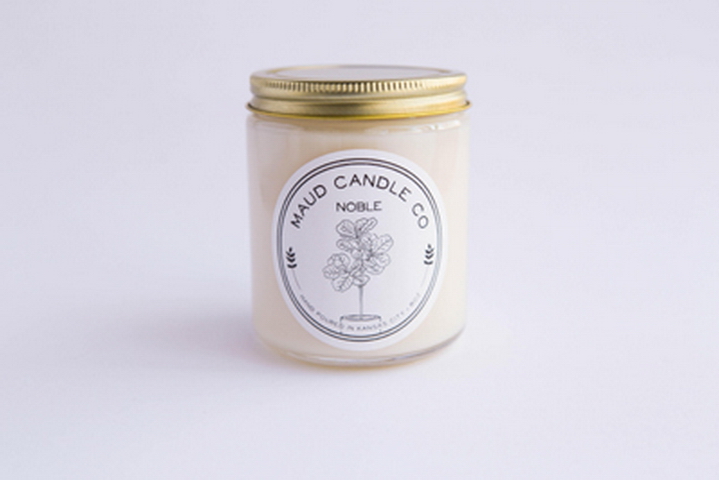 Noble - My Noble candle came in a beautiful gold tin. It is a bold and spicy musky scent. It fills my living room with a decadent and dare I say masculine scent. It has notes of leather, tobacco and black pepper. I never would have imagined I would love this scent so much!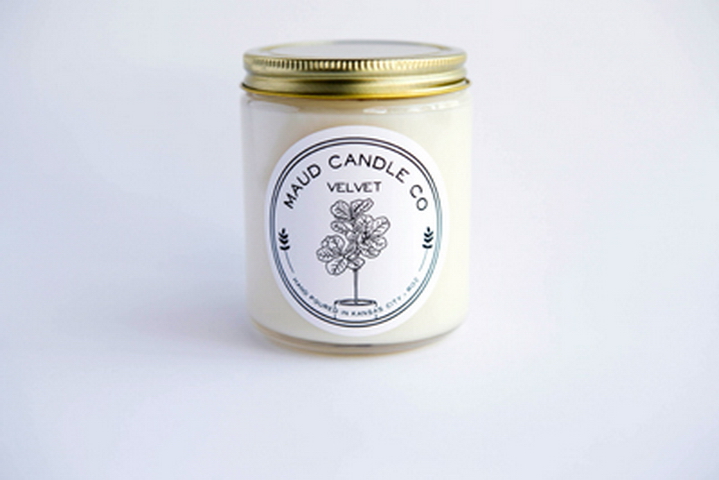 Velvet - This one turned out to be my very favorite. Velvet is a soft and sweet medley of cinnamon, clove and nutmeg with a creamy vanilla finish. Vanilla is my jam so this was an obvious winner for me.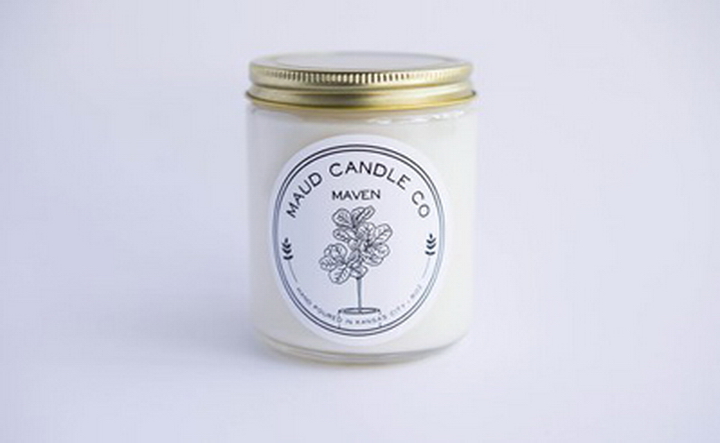 Maven - Maven was a close second in my book with the scent of sandlewood and a hint of vanilla. It is classic and earthy.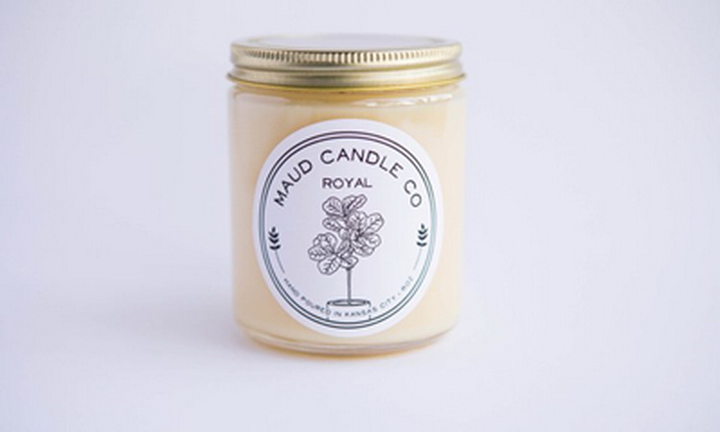 Royal - The other scent offered by Maud is Royal. A friend of mine has this one so I went over to give it a sniff. It is a sweet treat of berries and cream!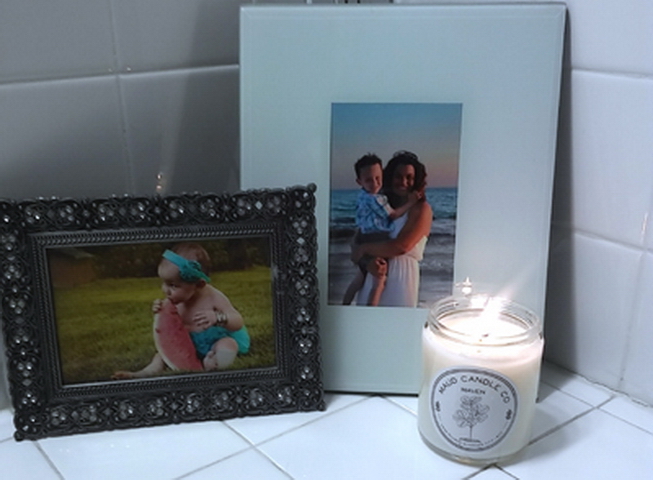 You guys I love these candles. They smell amazing and they are beautifully packaged. The packaging is simple, clean and stylish enough to become part of your decor. Basically, Maud is a WINNER. I love the scents. You may not know this about me but I am a scent snob. I usually hate everything that isn't vanilla. Maud has me rethinking my prejudice. I love the packaging and I love that these all natural candles aren't releasing carcinogens and soot into the air my family breathes.
Wanna try them for yourself? Head on over to Maud Candle Co's store and light up your world and as always Stay Crafty!
Want to follow Maud Candle Co?