MakeSense Foundation Review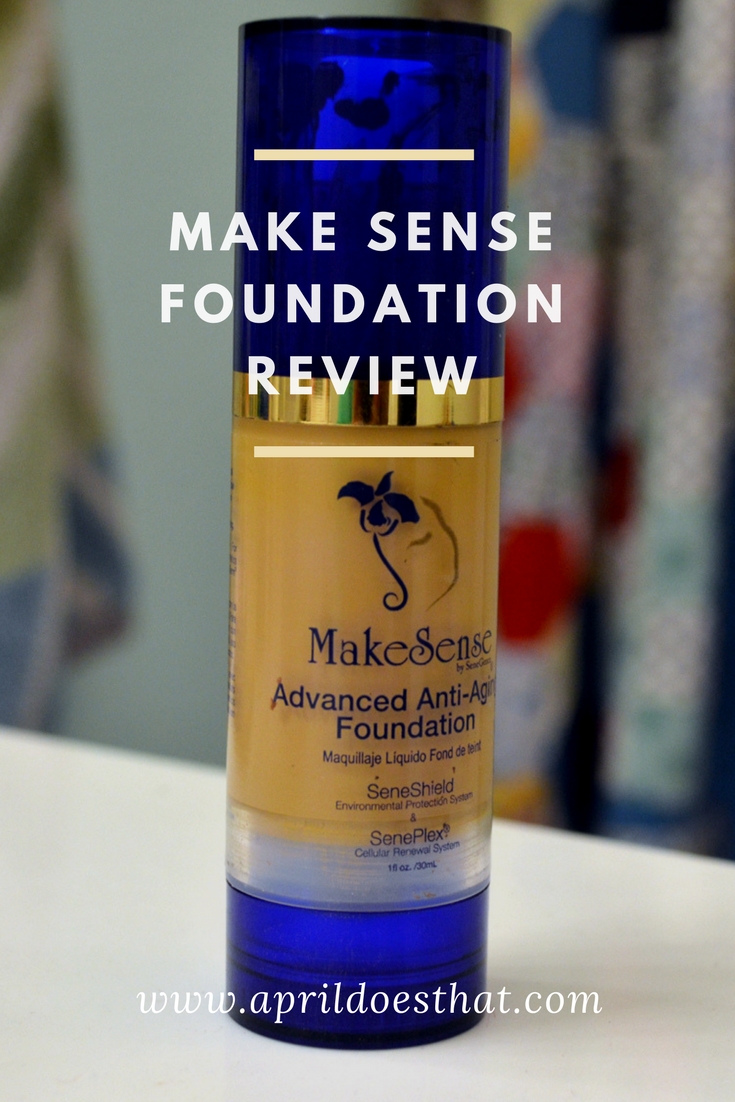 I received free products in exchange for this blog post. All opinions are my own and I do not accept free products for positive reviews.
My friend Twila gave me MakeSense Anti-aging foundation to try out and review for you. As you may have guessed it is also a Senegence product (yes, the Lipsense people) I was hesitant to accept and even told her that my skin is super sensitive and maybe foundation wasn't the best choice for me to review. She insisted that I was going to love the foundation and encouraged me to give it a try.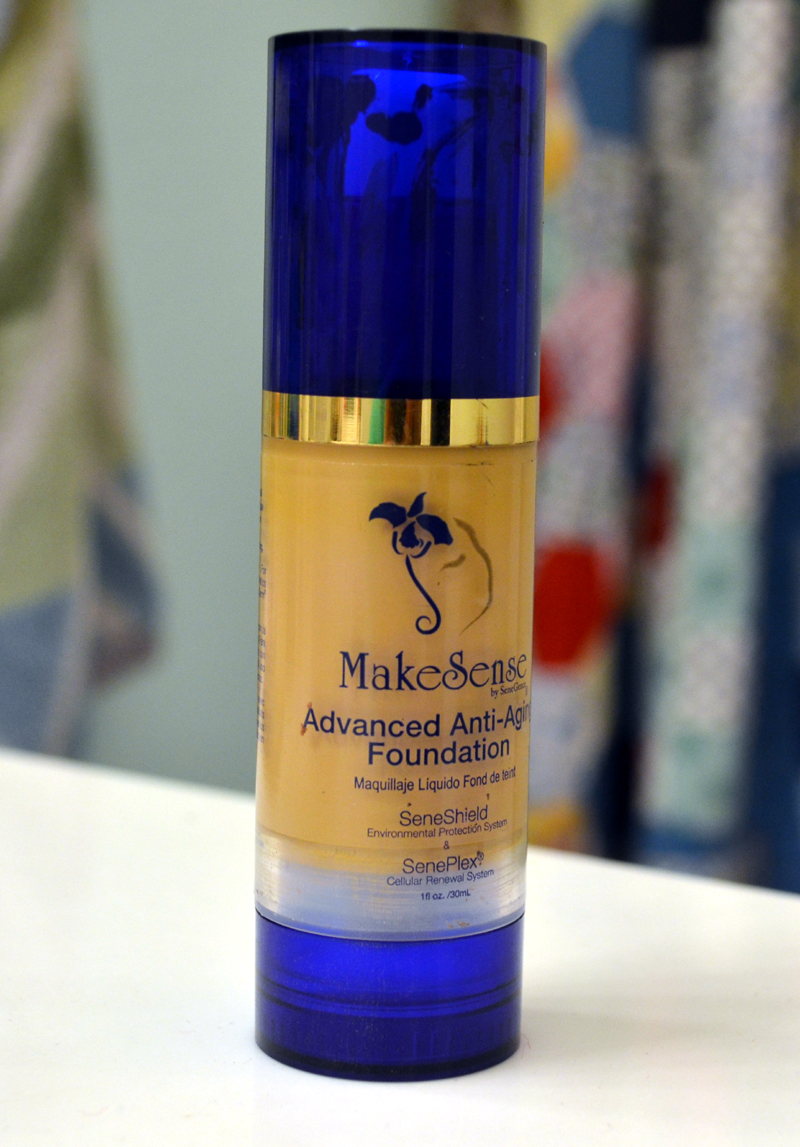 As I said she gave me the anti-aging version because, who doesn't want to look younger than they are!? I admitedly don't have a lot of wrinkles so I don't have much of a review as far as how my wrinkles look, but I will say my fine lines under my eyes and my one frown wrinkle have indeed lessened. What I mainly want to talk about is how well MakeSense works as foundation.
MakeSense is oil free and water proof. So you don't have to worry about sweating this stuff off, because it's just not going to happen. As far as how I feel about the foundation. I would say the coverage is average. It does wear all day and smooth out my skin but as with most any foundation you still really need a concealer to compliment it. I actually found this to be kind of comforting as I do not like a heavy chalky foundation. This foundation is light weight and feels like nothing is on your face at all.
Another bonus about MakeSense is the container it comes it. It is airtight. It doesn't let any bacteria or other junk in but most amazingly the container makes sure you don't waste a single drop. And a couple drops is all you need. I have used this container of foundation for about 2 months and I've barely used any of it. The good thing about this is that while the price tag is perhaps more than you are used to spending, it is going to last way longer than your usual foundation.
MakeSense also makes it easy to find your shade. As a woman of color, this is a BIG deal. I don't remember the last time I found a foundation color so easily, especially one with natural ingredients. It adapts to skin pigmentation up to three different shades. So as long as you find a tone close to your skin you are golden as far MakeSense is concerned. Like a translucent foundation it adapts to you and your skin color (within reason)
MakeSense shields your skin from environmental hazards like pollution and UV rays. There are moisturizers, minerals and vitamins in the foundation to make skin soft and healthy.
When it comes to foundation, you want something longlasting but also something that is healthy and as an added bonus can help you look youthful and supple. MakeSense is a winner on all fronts. The only thing I don't love about MakeSense is the price tag but the fact that it doesn't take much foundation at all to do my face makes me more comfortable with it. So are you ready to try this Advanced Anti-aging foundation? Contact Twila and she will get you all set up.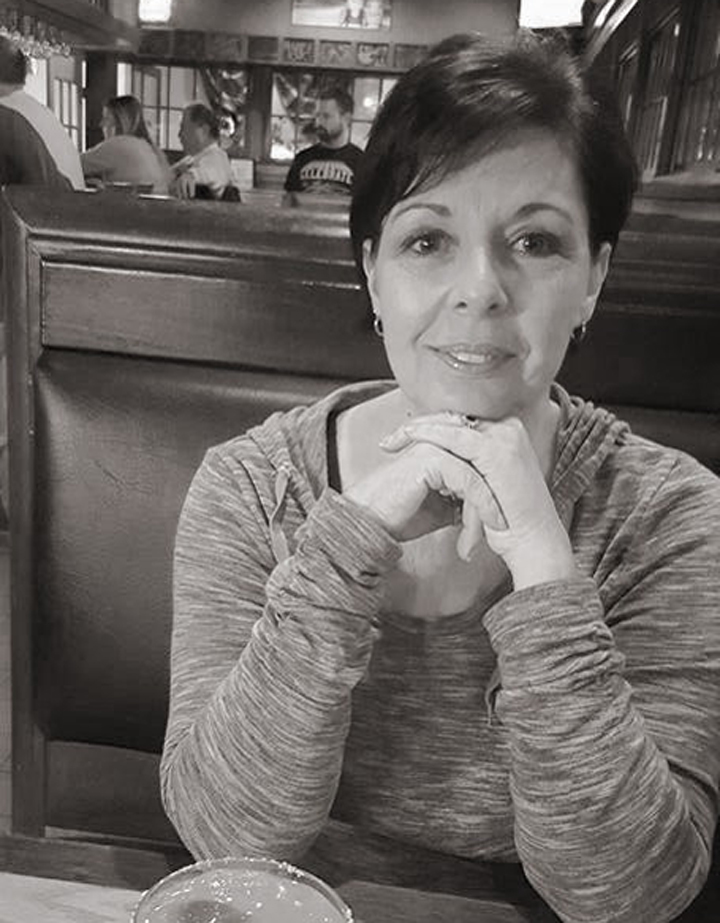 This is Twila. She's just the cutest. She's a mama and works full time and she sells Lipsense if you would like to order some. She is so full of information and great about answering all the questions I had to throw at her. Check her out on Facebook and mention code AprilBlog with your first order to get 10% off!
Comments
No comments made yet. Be the first to submit a comment
By accepting you will be accessing a service provided by a third-party external to https://aprildoesthat.com/