Make Soap the EASY way!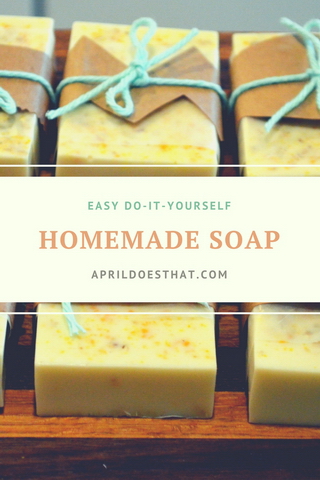 This post contains affiliate links. We are a participant in the Amazon Services LLC Associates Program, an affiliate advertising program designed to provide a means for us to earn fees by linking to Amazon.com and affiliated sites.
A few months back my sister-in-law surprised me with some amazing handmade soap. It smelled delightful and had all natural ingredients like lavendar oil and lavendar petals and coconut oil and goat milk. I asked her at the time how hard it was to make and she said it was the easiest thing ever. I haven't had any experience with making soap before and had always thought there was just the one scary wear gloves and goggles hard way to do it. My interest was immediately picqued and I couldn't wait to get together with her and make some soap together.
She was worried I wouldn't like learning from her because she only knows how to do it the easy way. But the easy way is my favorite way to do everything!
I love the idea of making soap in an hour and not getting out any goggles or gloves or any other scary accessories. Maybe some day I'll try the other method. But today! We're gonna look at the easiest soap making ever! Are you ready?
Here's a list of ingredients for you: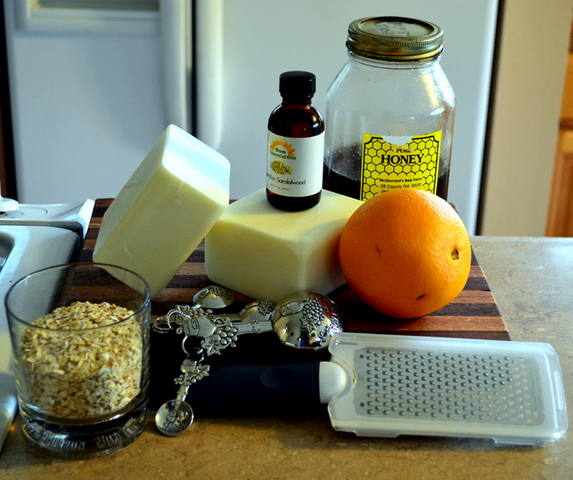 Silicone Soap Mold (click image to buy)
Goat's Milk Melt and Pour Soap Base 2lb (click image to buy)
30 drops Sandlwood Essential Oil (click image to buy)
4 Tbsp Oatmeal
2 Tbsp Honey
Orange Zest of 1/2 large orange
Knife
Pyrex bowl
Spoon or Spatula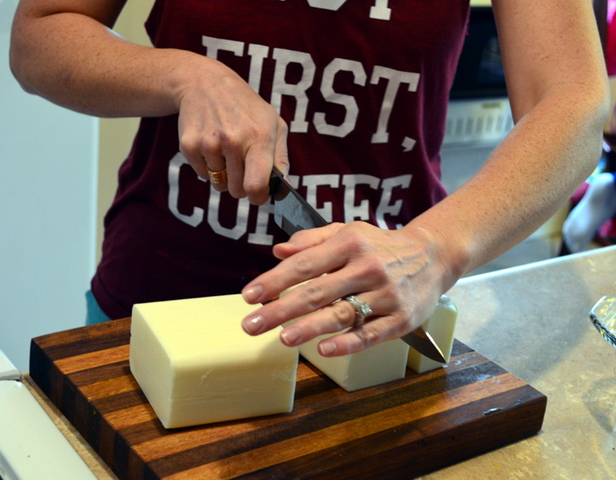 1. To start with you Cut up your soap base in managable cubes and put them in your pyrex bowl.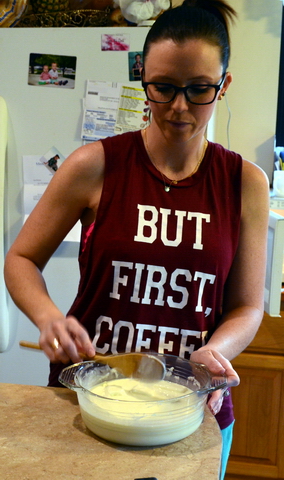 2. Melt your soap cubes in the microwave in 30 second increments. Stir between each heating. (Optionally you can also heat soap cubes on the stove in a pan)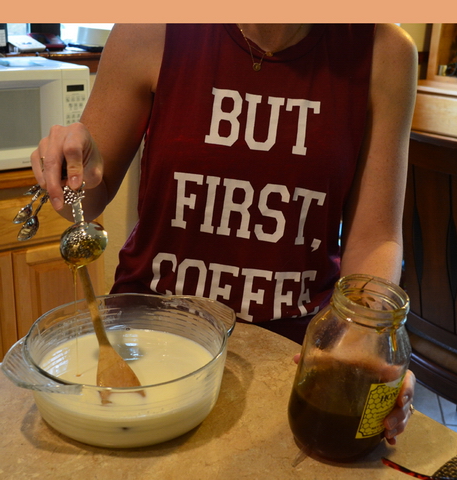 3. Once melted stir in the Oatmeal, honey and the Sandlwood Oil.
4. Zest half of the orange into the mixture as well. We also zested a little bit into the bottom of the molds for a pretty look.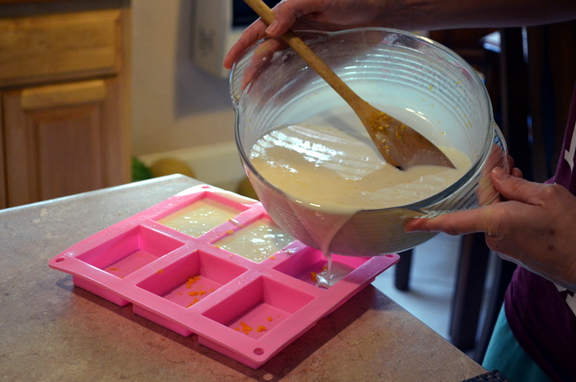 5. Pour your soap into the molds and let them set up. This recipe makes about 10 bars of soap. So we had to fill the molds twice but it wasn't a problem. If you'd like to make them all at once you could buy two molds as they are very cheap.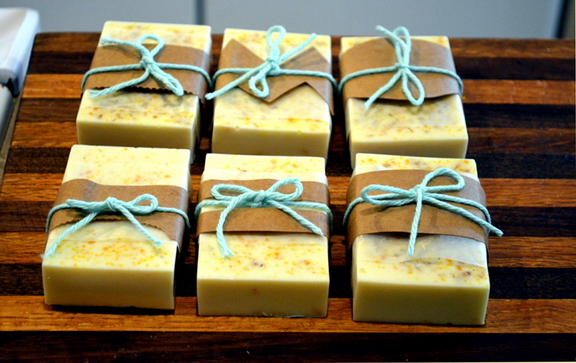 6. After all the soap was done I fancied them up with a little wax paper, some brown paper from a paper bag and some string.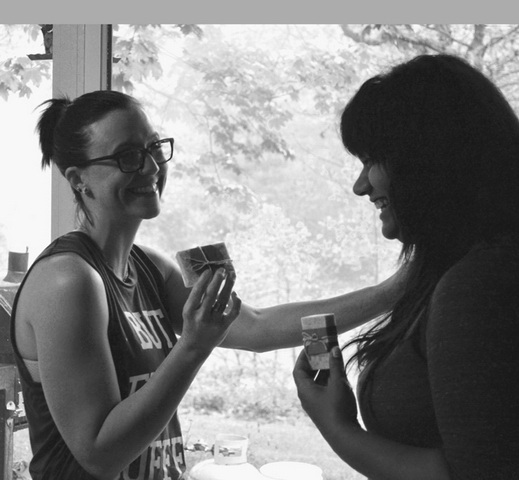 This is us having way too much fun with our soap.
Handmade soap is great for home but it also makes a wonderful and thoughtful gift. If you're extra ambitious you can even make soap and sell it. This quick and easy method makes soap making accessible to everyone. Even older kids could help out with this fun craft. I hope you enjoy making your very own soap the easy way. Have you made soap before? What tips and tricks do you have for me? Stay Crafty!

By accepting you will be accessing a service provided by a third-party external to https://aprildoesthat.com/