Ma's Homemade Princess Fruit Dip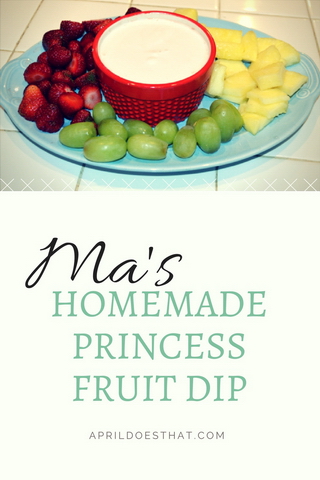 Some flavors define your childhood memories. I remember picking black raspberries at my Gran's and gobbling as many as I could during those hot summer months and they remain my favorite berry to this day. Every time I bite into one I remember her house and those wonderful hot afternoons picking berries with her.
Today I'm sharing another fond memory with you. Princess dip! My Ma was a caterer and a cook her entire life so of course everything at her house was the bomb. But as a kid one thing I always was on the lookout for was the princess dip! It is SO good. I would dip everything in it. Fruit of course is what is for but as a kid I would pile as much as I could get away with on my plate and dip cookies and cakes and the occasional fruit in it and lick every last drop from my fingers. There's nothing quite like Princess Dip to brighten up my day and help me feel connected to my family that lives so far away. It was the one thing I HAD to have at my wedding from my Ma...that and her ribs of course. ;)
So I talked to my Ma earlier to ask about the recipe and as usual she told me ' You know I don't measure!' So I got out the ingredients she listed off and went to work recreating that infamous taste from my childhood. And let me tell you it tasted just like the good old days. Are you convinced? Want to make this incredible dip that'll probably change your life and be your new go to party food? Let's get started!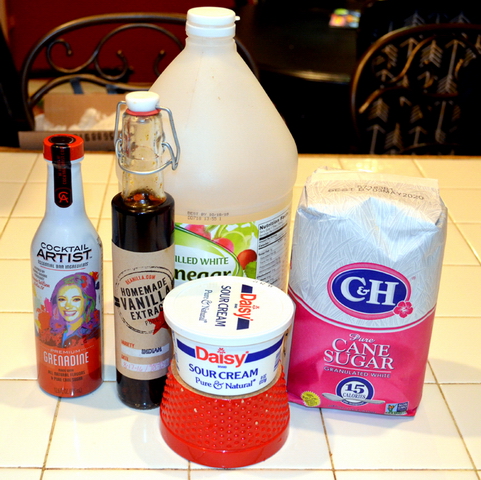 Ingredients:
1 container sour cream 8oz
1 tbsp white vinegar
2 tbsp white sugar
2 tbsp grenadine
1 tbsp vanilla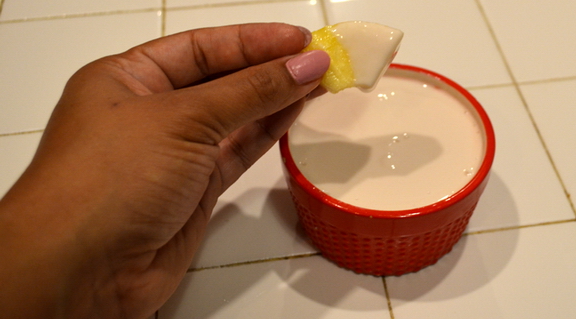 There isn't much to this recipe you just stir together the ingredients until you have a perfectly yummy pink fruit dip fit for a princess.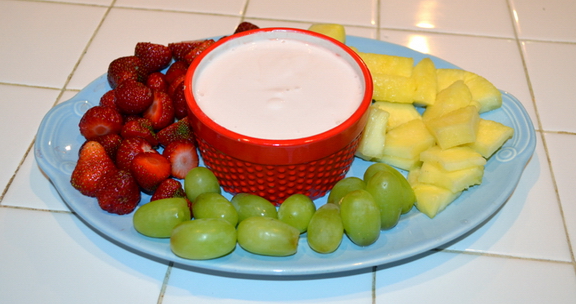 This recipe is one of many of my childhood favorites I will be sharing with you. As you'll see I have quite the sweet tooth. Do you have a favorite recipe from your Mama or Grandma you want to share? I love trying new recipes and I love to share the ones that make me say YUM! Keep cooking and sharing those special moments with your family and as always, Stay Crafty!

Comments
No comments made yet. Be the first to submit a comment
By accepting you will be accessing a service provided by a third-party external to https://aprildoesthat.com/