Kid Creation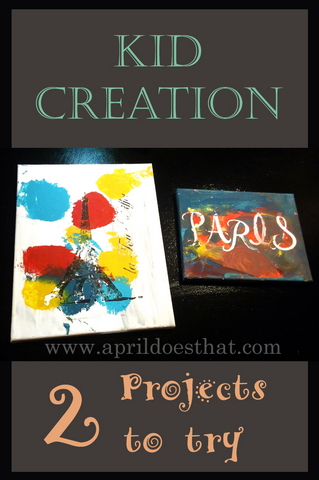 As any mama can relate to, I love my kids' drawings. I love my son's little circle people with 20 legs and 3 eyes. I love my toddler's tiny scribbles and the excitement she gets at the sight of a pencil. I love art so helping my children create it is such a joy. I could probably hang it all on the wall in proud mama style but I like to incorporate designs that match my decor where possible. How? Well a couple of different ways.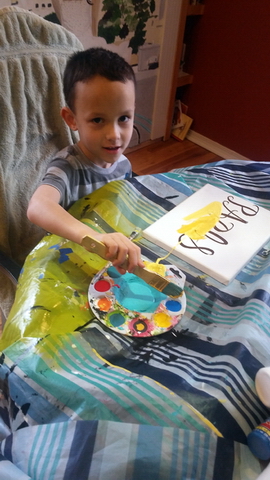 First of all, I choose a color palette. I choose colors that match my decor. Then I tape off a word or image. (or use stickers as pictured today) Then I just let my little artist go. This is what I did with my son today.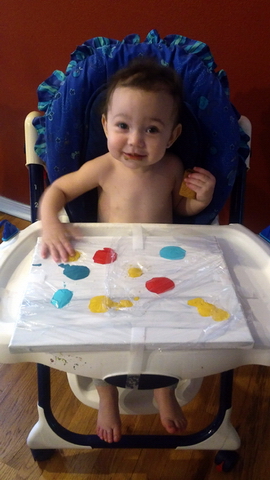 My son is five and can handle a paintbrush pretty well, but the baby needs some help. I usually put her art inside a gallon size zipable bag or tape down plastic wrap over the top so she can squish the paint around mess free. I always put her in her highchair for craft time.
I have found it is best to peel the design right away when your artist is finished. If you don't, some of the design may rip away once dried over the tape/sticker.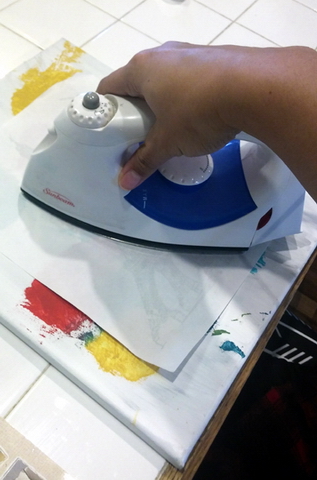 For my daughter's art I tried something new and it didn't work out like I thought it would but the end result is actually very cool. I have ironed on transfers to canvases before with no problem but ironing over acrylic? That didn't work so well.
We made an eiffel tower and the word Paris because that is the theme in my living area. I actually really love both pieces. And I love that my babies made some of my decor too.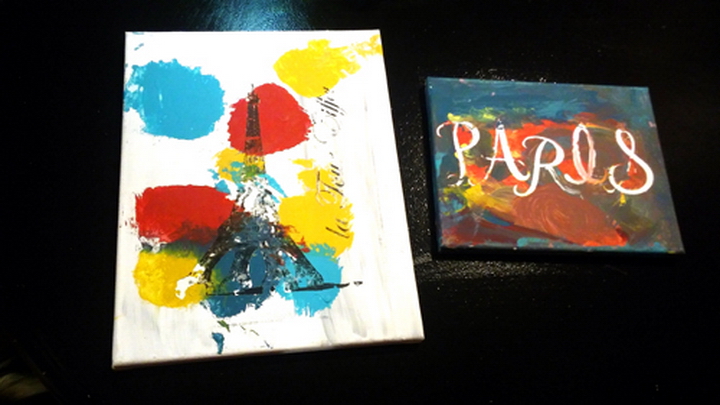 Have you done a project like this with your kids. Show me your little one's piece of art. Do you have any ideas for kid crafts? Comment below and we may use one of your ideas on the blog. Stay Crafty!

Comments
2 I love these ideas!! I'm going to try them with my 13-month-old :) I love the mess free way you let your baby paint! I'm going to try this with my one year old!
I love the mess free way you let your baby paint! I'm going to try this with my one year old!
By accepting you will be accessing a service provided by a third-party external to https://aprildoesthat.com/