How to Kick the Do-Nothings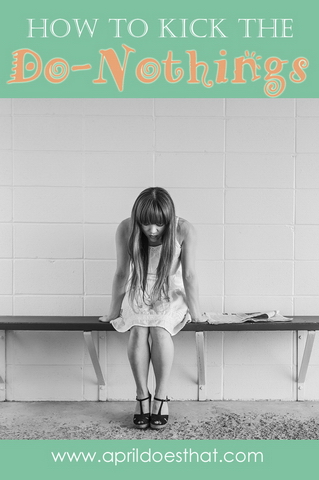 Have you ever felt like you don't want to do ANYTHING? Like your bed is your BFF? You just want to lie in bed all day and...DO NOTHING. I call this the do-nothings and when I'm depressed I get it it bad. I hide in my room and well, do nothing. Simple tasks seem insurmountable. Doing a load of laundry seems like self imposed torture. Getting dressed and presentable seems impossibe. And making dinner? It ain't gonna happen!
But after going to therapy for my Post Partum Depression I learned some quick and easy tricks that can be just the ticket to get me out of a funk. Or at least help to accomplish something even if it's small. Because small things can feel really big when you're in the midst of the dark cloud of depression.
I'm sharing a few of the lessons I learned while in therapy because I think we all get the do nothings sometimes. And if you don't, then tell me your secret!
1. Make a list of the positives and negatives of a certain activity you're dreading. My example for this was waking up early. It's been a goal of mine for a long time, but man do I love to sleep. So I made the list! The positives far outweigh the negatives. Sometimes this is all the push you need to do something that you are dreading.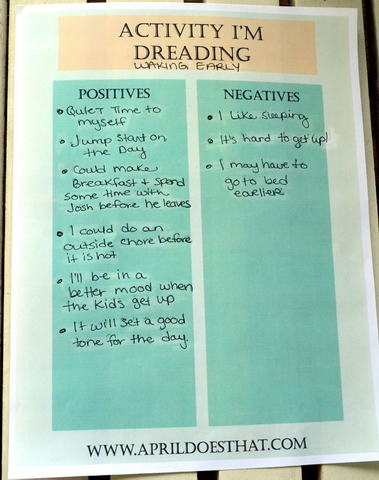 2. Make a list of pleasurable activities and plan one thing that brings you even a small measure of joy EVERY day. This might sound crazy because I'll be honest as a mom and a woman I find that I was rarely doing anything just to bring myself joy. That felt normal and maybe even expected but it doesn't have to be that way. I assure you it is not impossible to bring joy into every day of your life. Sometimes it just takes some forethought and planning. It can be something very small like painting your nails, going for a jog or indulging in a chocolate. Whatever works for you. Here's a look at my list.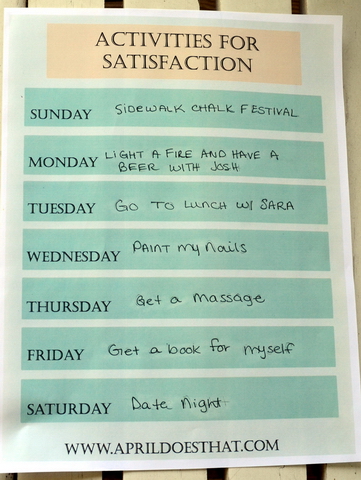 This exercise is interesting because it gives you something to look forward to every day and surprisingly it can help you to get to know yourself better. I found that sometimes the things I thought I would enjoy weren't that great or things I thought would be just okay turned out to be right up my alley.
3. Make a schedule for every hour of your day. So not a regular calendar but and hour by hour break down of your day. (from the hour you get up to the hour you go to bed) Beside each activity record your anticipated feeling toward the activity or task. Go back and fill in the reality of how you felt. Did you really do what you had planned? If not what did you do instead? And don't forget how you really felt. To make this a little easier you can classify the topics into maintainence (things you must do) and pleasure (things your are excited to do) and next to it write a number from 1-5 how much of a pleasure or chore you are anticipating or was it really. Was it both?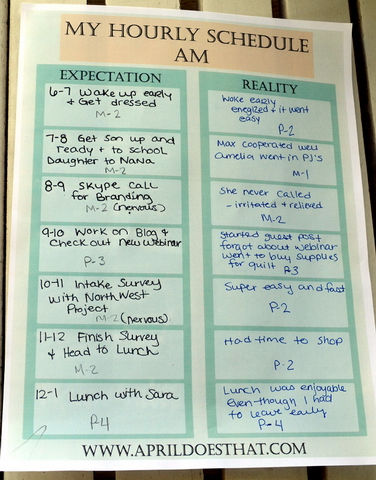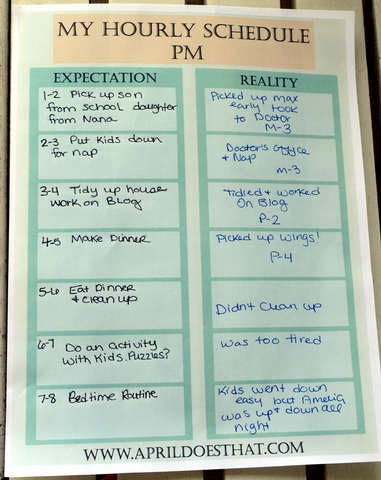 These are just 3 of many ways to cope with symptoms of depression and I'll be totally honest with you, sometimes these just aren't enough to get me out of my funk or sometimes my do nothings are just too strong to even write a list. But if I can get myself to do these exercises, more times than not I feel so much better. Having a plan and something to look forward to really helps me. I hope that next time you are struggling with the do-nothings you can try some of these suggestions. Do you get the do nothings? What helps you to cope and overcome? Do you like my print outs? Well I have made them available to you for free! Just CLICK HERE enter your email and I'll send them right over to you! As always Stay Crafty!

Comments
No comments made yet. Be the first to submit a comment
By accepting you will be accessing a service provided by a third-party external to https://aprildoesthat.com/