How to Survive When You are the Weird One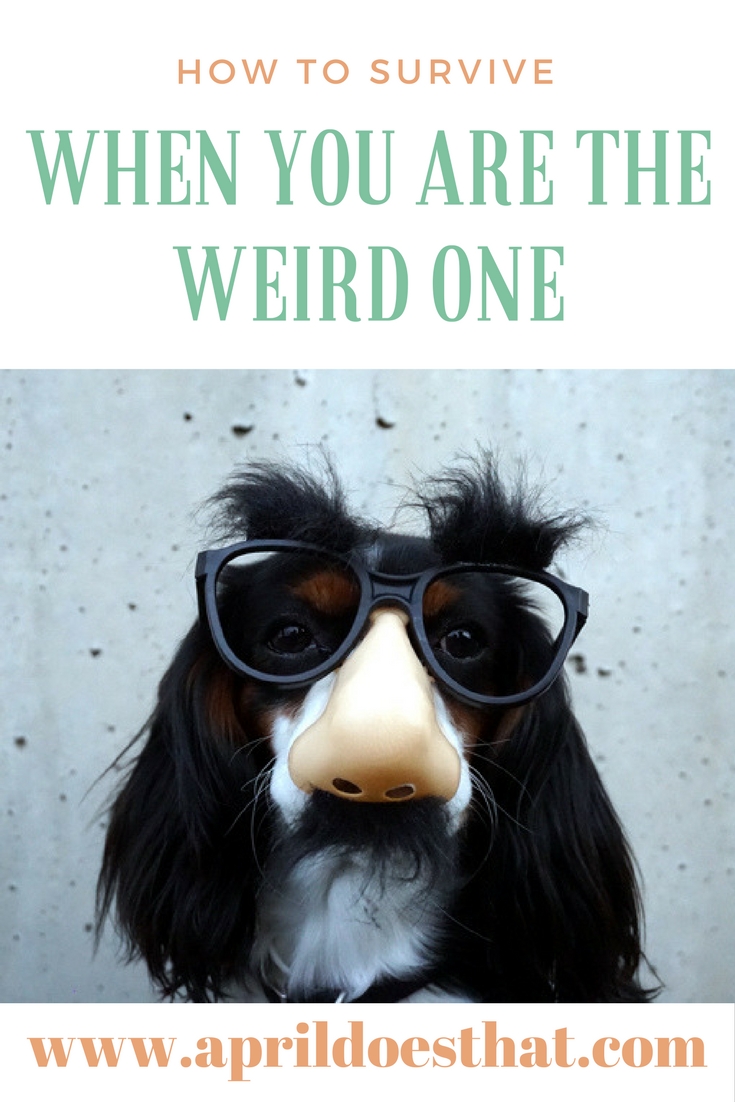 It's become kind of popular now to say "I'm WEIRD" or "I'm so AWKWARD!" You see these popular girls with perfect hair and makeup and a zillion friends who are 'weird' and 'awkward and I think "I'm on a whole 'nother level, honey!'
Growing up I had friends. - my little band of misfits. And I still love them to this day. But, I remember that feeling of being on the outside looking in at the cool kids - wishing to belong. I remember wondering what was wrong with me. I was either saying nothing and being that weird girl that never talks or sharing too much. To this day, I don't quite fit in. If you were or are that person that feels like an outsider, like I still do sometimes: I just want to say a few things to you.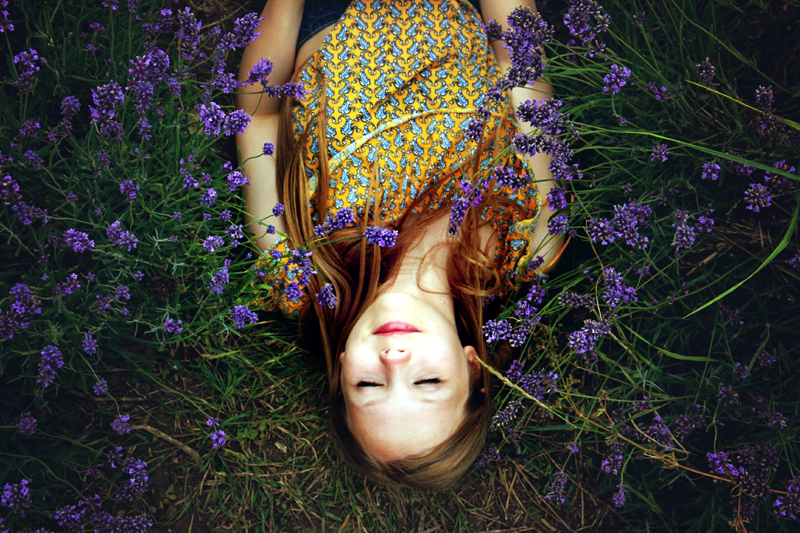 1. It's Okay to be Different! Being different doesn't make you less. It makes you different. And different is AWESOME!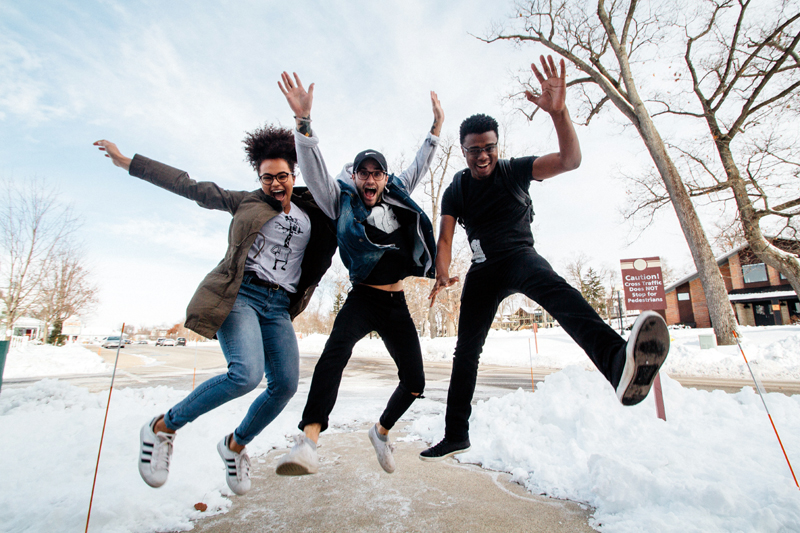 2. Find Your Tribe. Different can be lonely so if you are lonely... or even if you like to be alone you still need to find your tribe. Stop wasting time on rude people who care more about status and looks than your character. Find people that you can love and that love you for you. People who are excited to hang out with you. Not people who think they're doing you a favor by hanging out. That's easy to type into words but it takes real time and effort in real life to find quality friends. Just don't give up.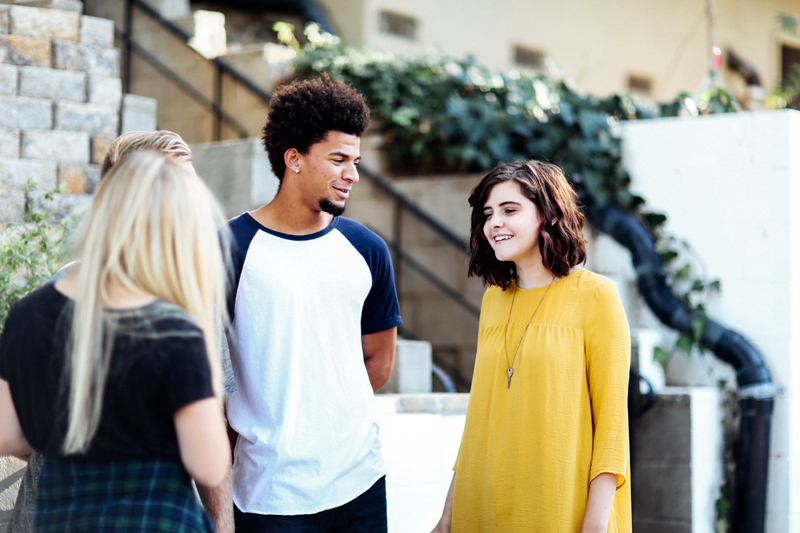 3. You Don't Get to be BFF's with Everyone. To a lot of people I'm a fun acquaintance. They see me and say 'Hello! How are you? So good to see you!' and that's it. I'm not in their circle. And I finally realized that's OKAY! I don't have to be invited to everything. It's okay if someone is just not that into me. Forced friendships never work out. It doesn't make the other person bad or awful either. You just can't be BFF's with everyone.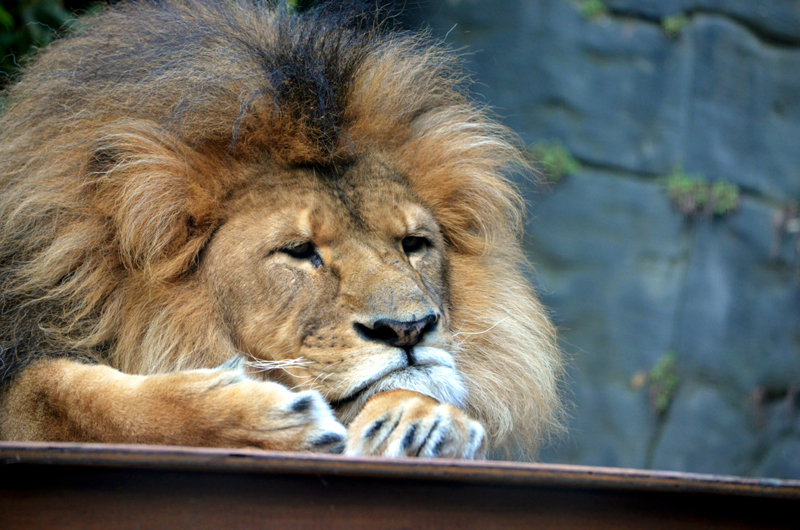 4. First Impressions Stick. I feel like there are two mes. The me that's totally low-key and pretty much up for anything and the me that I come across as. A lot of my friends say that when they first saw me or met me I came across as rude or stuck up or something similar. But the truth is I am painfully shy and I have resting grumpy face. So this can be something to consider when interacting with others. Give other people the benefit of the doubt and try to smile more. :)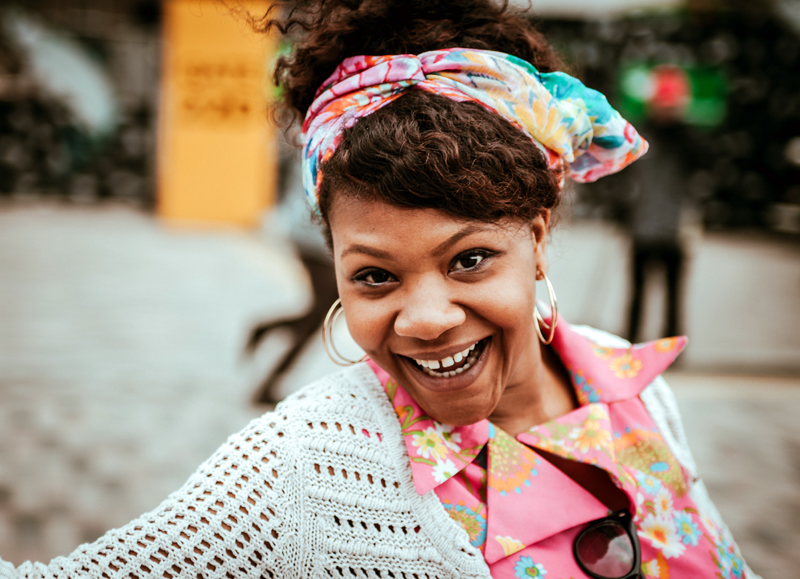 5.Embrace Who You Are. You shouldn't have to change your entire personality to be friends with someone and they shouldn't want you to. You are awesome. We all have character flaws but you don't have to stop being 'weird' to have meaningful friendships.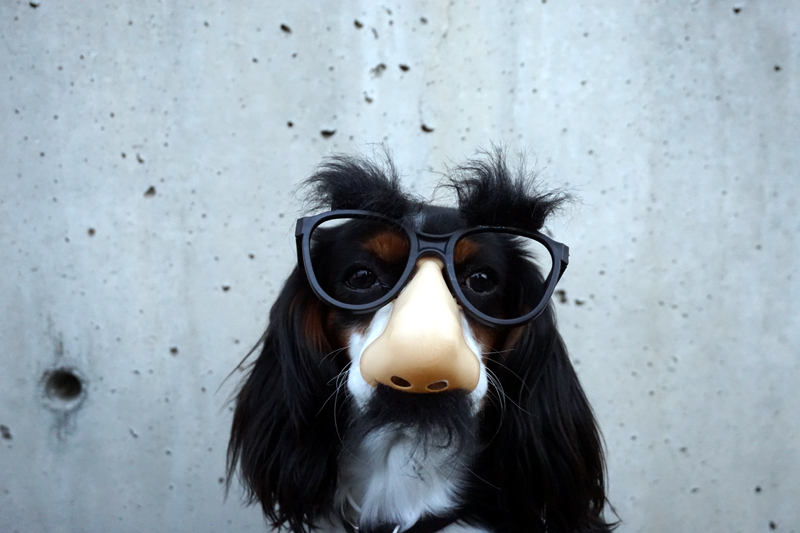 So here's to the weird ones who actually are a little different and awkward, who don't always fit in. I think you're awesome just the way you are. I get it because I live it. I'm there with you. Connect with like minded weirdos, build your own circle. Remember to be kind, even to the popular girls because we can all feel weird sometimes.
Stay Weird & Stay Crafty

Comments
No comments made yet. Be the first to submit a comment
By accepting you will be accessing a service provided by a third-party external to https://aprildoesthat.com/