Homemade Gift : Housewarming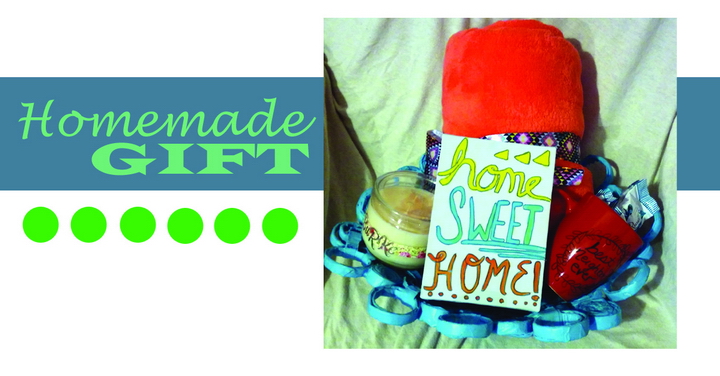 Last week I showed you the Upcycled Decorative Bowl that I made and told you it would soon contain a gift. Well, my very favorite neighbors are moving away. I'm so sad!! But I'm also so happy for them. They found a great deal on a house, still in the neighborhood, and it fits their needs much better. To congratulate my favorite neighbors I thought I'd put together a small housewarming gift. And me being me, I wanted to handmake at least part of it. I thought about crocheting a blanket but I just didn't have time. So I bought a few things and made a few things. Check it out.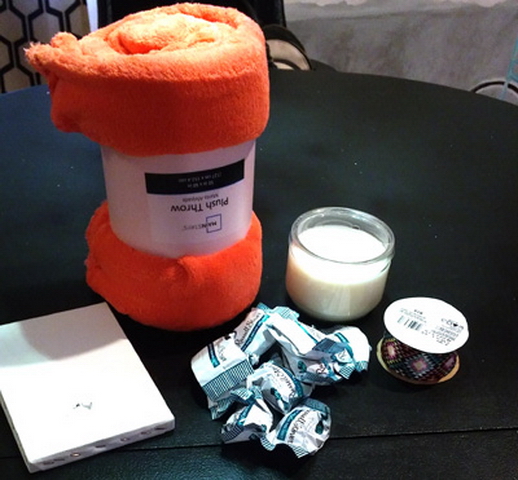 1. I removed the labels off of the candle and blanket. I wrapped the blanket in the pictured ribbon.
2. Next I added a little detail to the candle with sticky floral Washi tape and I found some silver letters and spelled out their last name.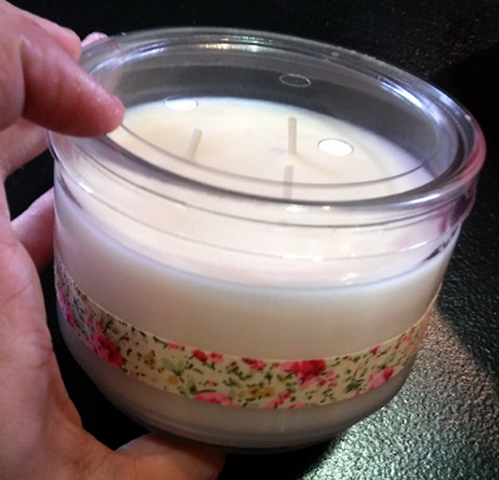 3. Next I painted a cute and easy little home sweet home canvas.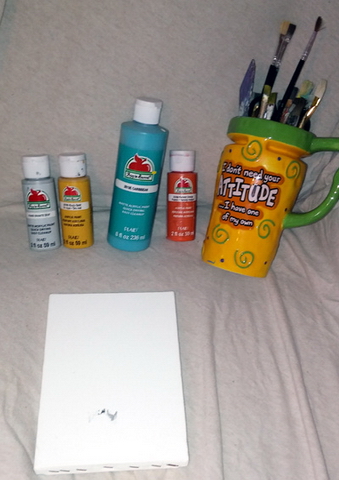 4. The last thing I did is draw "Best Neighbor Ever" Inside a wreath of leaves on a mug with a ceramic marker. These markers are awesome. You let your cup sit for 8 hours and then bake the mug. After it cooled I filled it with chocolate.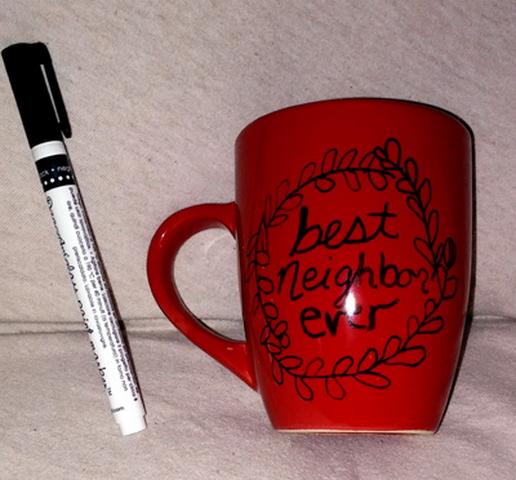 5. Then I put it all in my decorative paper bowl!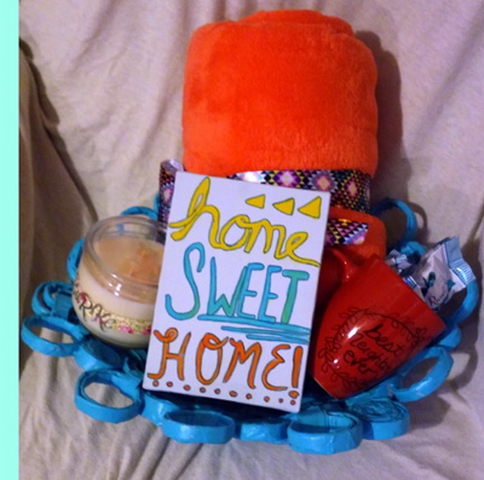 Well what do you think? Would you like to receive a housewarming gift like this? Well you can! Email me at This email address is being protected from spambots. You need JavaScript enabled to view it. with the subject line Homemade Housewarming Gift. One person will be drawn on March 1, 2017. I will contact you for shipping information. What do you like to put in gifts? Do you have a go to DIY?
Comments
No comments made yet. Be the first to submit a comment
By accepting you will be accessing a service provided by a third-party external to https://aprildoesthat.com/