Gran's Pork Chop Chili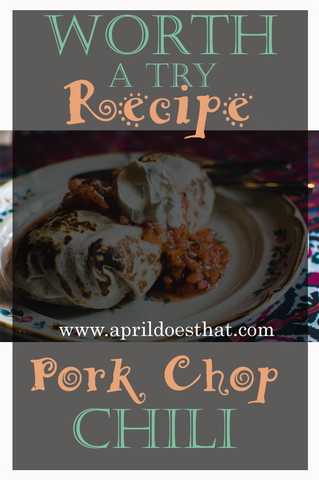 My Gran and Papi were my best friends growing up. I loved their house. I had my own room and my own cat and of course my favorite foods. They shared the cooking - pretty progressive for their generation. There was nothing quite like going to visit them and smelling the aroma of butter flavored crisco and onions and browning tortillas fill the air. The sound of the gas burners snap snap snapping, the excitement I would get to sit on the counter to stir a pot.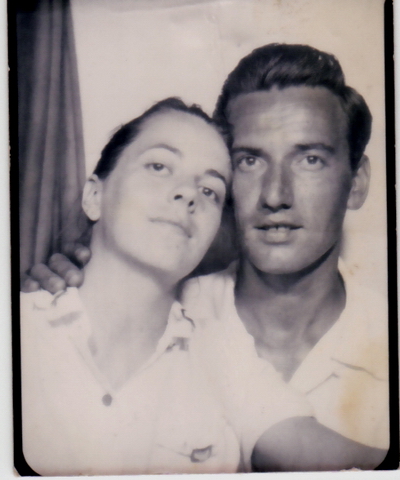 Well, I still love to eat their cooking but I'll be honest I don't own any butter flavored Crisco. I rarely fry my food and I generally choose some different ingredients when I make the family classics. So this is my take on my grandparent's pork chop chili. They use actual pork chops cube them and coat them in flour. Then they are fried with quite a bit of "grease." The browning bits and the grease all become part of a gravy that also includes onion, green chilies and cilantro.
This is served over hot homemade tortillas with cheddar cheese and sour cream. (In true grandparent tradition the recipe for the tortillas is as follows: 1 part water, 1 part oil (butter flavored crisco) salt and flour until its not sticky anymore.) Now as I said it really does taste delicious!! But my stomach can't handle the grease.
So my mom and I have kind of fine tuned a flavorful couple of substitutions that capture the flavor without the tummy ache. AND you guys, we use the crockpot! Can I just say how much I LOVE crockpot meals. They are so easy.
The main changes to the recipe are that there is NO Crisco in my recipe and we will use a pork loin roast instead of porchops.
So, lets get started! Break out the crockpot and get ready to be impressed.
Ingredients:
2 to 3 lb pork loin roast cut into 2 in cubes
1 4oz can of green chilies
1/2 an onion
1tbsp garlic
2 tbsp fresh cilantro choped finely
1/2 tbsp cumin
1/2 tbsp chili powder
1/2 tbsp oregano
1 cup of water
salt and pepper to taste
2 tsp corn starch and1/4 cup cool water to thicken at the end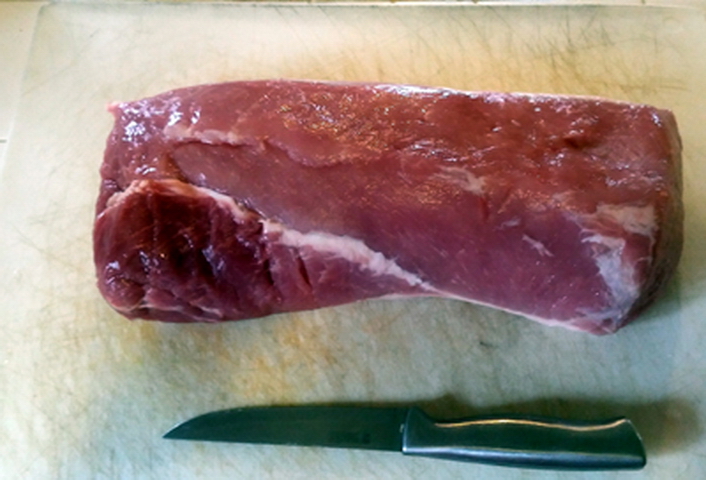 1. Cut up your pork loin into 2 in cubes. Add to crockpot. ( Tip: for extra flavor you can lightly brown on the stove top before adding to the crockpot.)
2. Dice your onion and mince your garlic. Add to crockpot. (Again you can lightly brown your onions if you choose)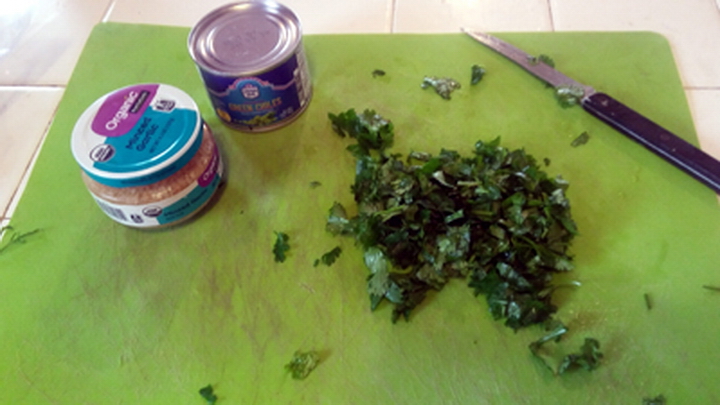 3. Finely mince your cilantro. Add to crockpot.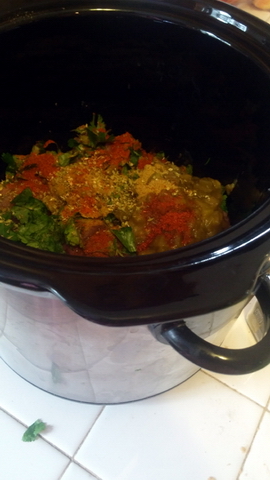 4. Add all seasonings and just enough water (about 1 cup) to almost cover the meat. Stir and cook on low for 8 hours or high for 4 hours.
5. When you time is almost up make some homemade tortillas. You're welcome to use my grandma's sort of vague reipe. I promise it's delicious, but this is the recipe I use.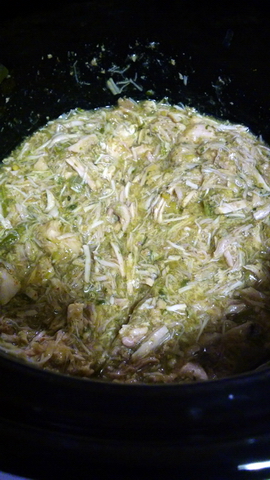 6. When your time is up turn your crockpot to high. Mix cornstarch and cool water together and add to to crockpot. Stir. Once the liquid starts to bubble it will thicken and be ready
7. Fill your tortilla with refried beans, the pork chop chili, sour cream and cheese. We also like guac with it.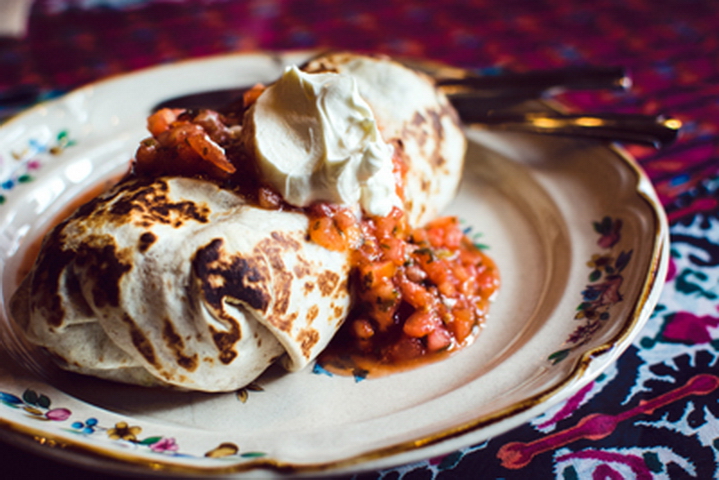 Once you try it let me know what you think! It's one of my very favorite meals to make. It's quick and easy too, so super bonus. Does your family have a go to recipe or a favorite comfort food. Is there something you make that makes you feel like you're back home? Tell me all about it. I love to try new things! Eat well and as always Stay Crafty!

Comments
1 I can't wait to try this recipe it looks delicious
By accepting you will be accessing a service provided by a third-party external to https://aprildoesthat.com/