Fun with Friends: Black and Blueberry Farm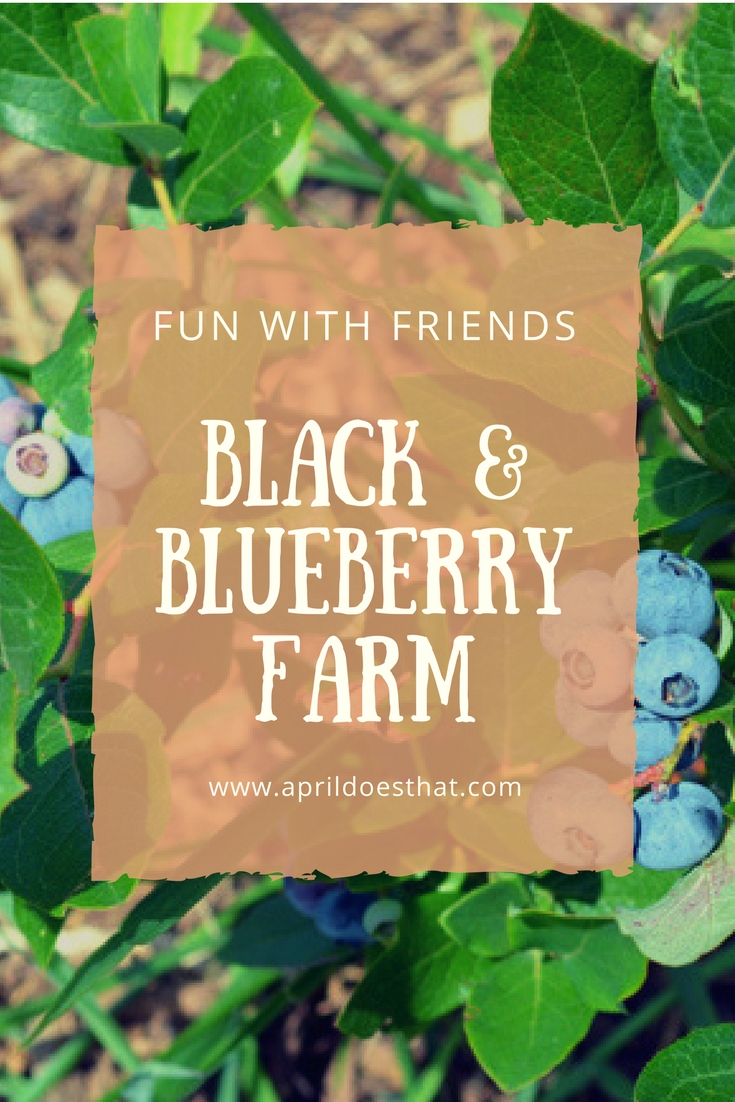 This week Lacey I got up to something kind of different. She asked me if I'd like to go berry picking at a local farm. I've never been berry picking before and it seemed like a good time PLUS berries! Lacey had heard about a little farm called Black and Blueberry Farm so we headed on our way. Black and Blueberry Farm is located just outside Springfield in Rogersville.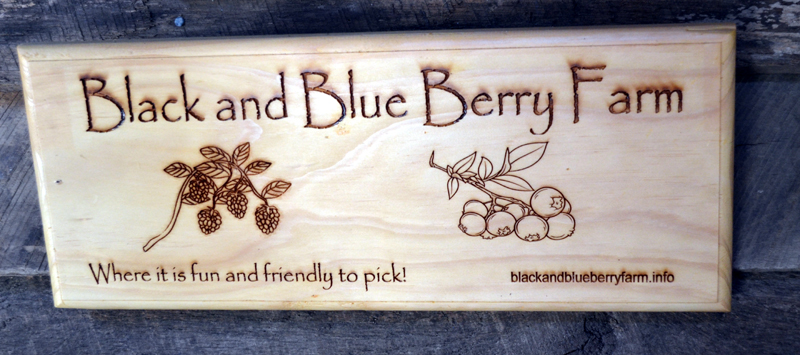 As soon as we pulled up the owner welcomed us and told us to follow her to the barn for buckets. The prices were clearly displayed and the interior very welcoming and homey. Plus they have the sweetest kitten that loves snuggles.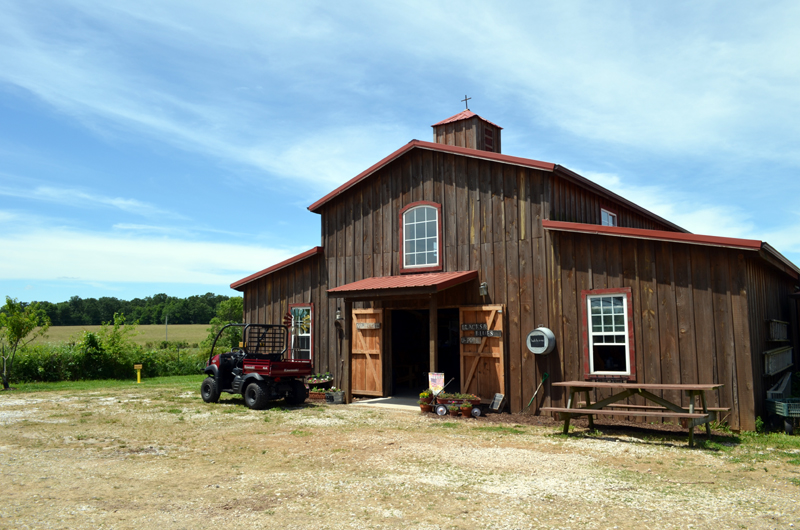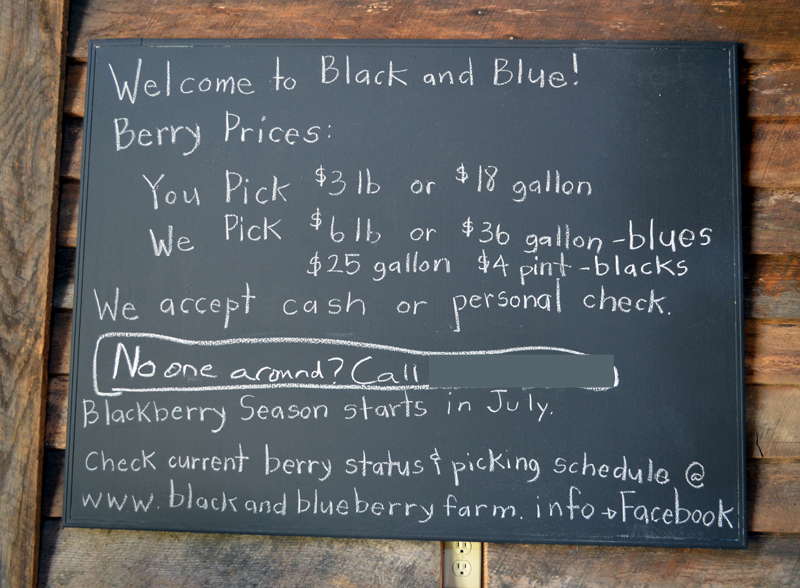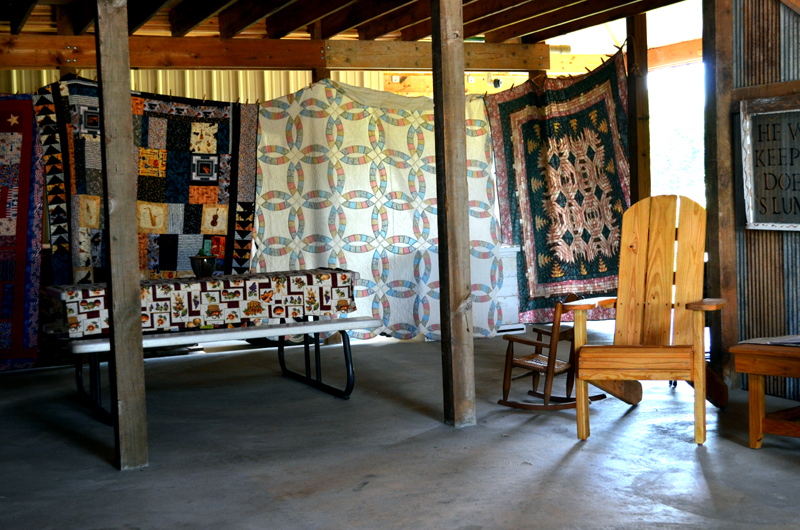 Next we headed out to the fields of blueberries and got to work with the promise to see the big berry bush rows that were opening up over the weekend.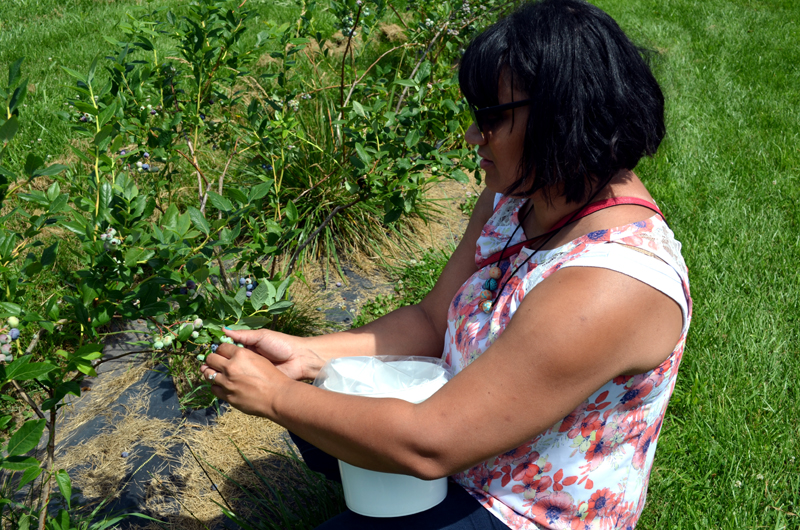 We picked and picked AND picked. I had to take a quick break to get a picture of our cute row mate that was picking with her mama and siblings. Well, they were picking and she was snacking.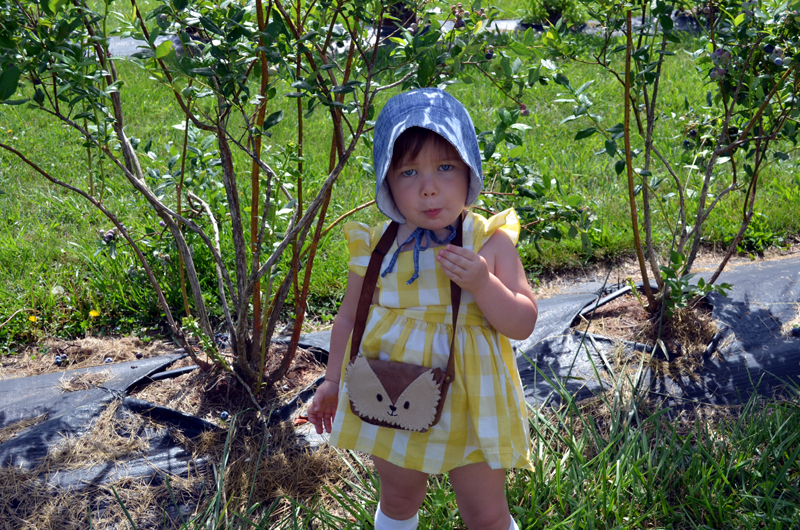 We picked until out buckets were full and I headed into the barn while Lacey continued to pick until her bucket was overflowing.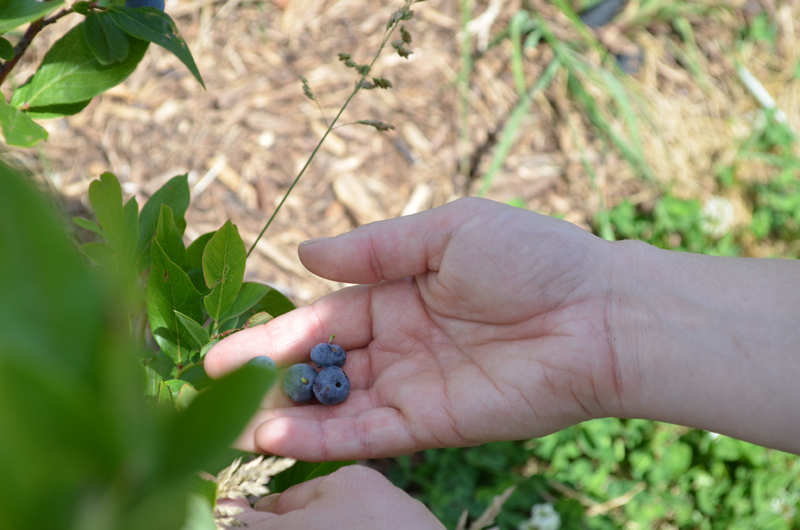 We also got a peek at the Big berries that were reserved for the weekend.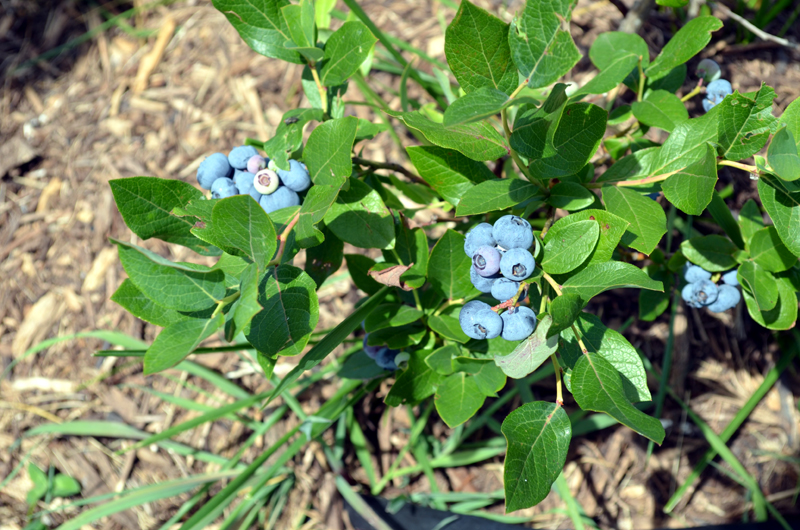 The farm was wonderful. The plants were well spaced and weed free. The family that owns the place were friendly. They told us to check out their website for recipes. So I borrowed one from their site. You can see the whole collection here.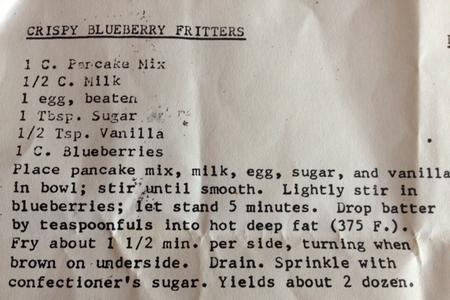 A long time berry picking family shared these recipes from Steinbaugh Blueberry Farm in Billings. They also have tips about freezing your berries and thorough directions to get to the farm on their site. Soon they will have blackberries. The berries available are listed on their site as well. Berry picking turned out to be a great girl's day out. I feel like their prices are very good and we got a good price for the amount of berries we took home. If you are local you should definitely check them out and as always Stay Crafty!

Comments
No comments made yet. Be the first to submit a comment
By accepting you will be accessing a service provided by a third-party external to https://aprildoesthat.com/