Fun With Friends : A Review of Dublin's Pass
We were provided with a free appetizer at Dublin's Pass in return for this blog feature. I do not accept compensation in return for a positive review. All opinions in reviews are my own.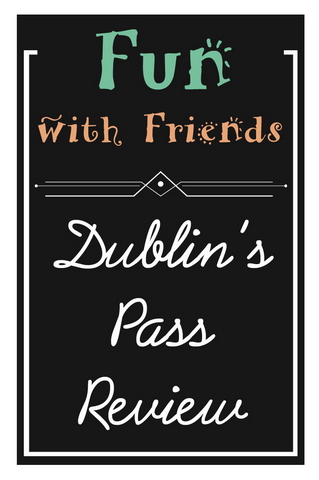 As a mom of two I really relish my nights out with the girls. Awhile ago I went to a certain restaurant ( not Dublin's). I had planned a pretty big event and it was completely ruined by the poor management and wait staff. They double booked our party and one of my friends ended up leaving before her food even came. It was a total bummer especially when you only get out every once in awhile!
I decided from that experience to try and let people know what restaurants are totally awesome or totally not. Because our time is valuable my friends and we shouldn't have to waste our hard earned cash on a terrible night out.
My latest lady's night took place at the downtown location of Dublin's Pass. They serve Irish Pub fare and they've done a pretty remarkable job with transforming the building. It really is nice inside. There are distressed columns and arches. The building is filled with the smell of guiness cheese and upbeat pub music greets you at the door. In the evenings there is live music and of course center stage of the restaurant is the large squared bar. It is the perfect environment for some fun!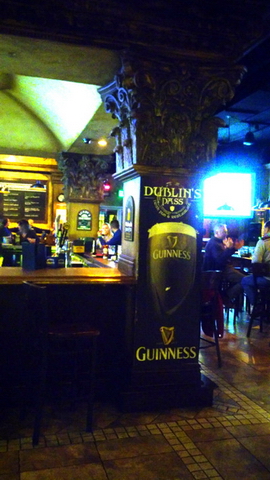 My group was seated in a semi private room . Our youthful waitress was dressed in tall green socks and short shorts. And just about everyone ordered at least one green drink.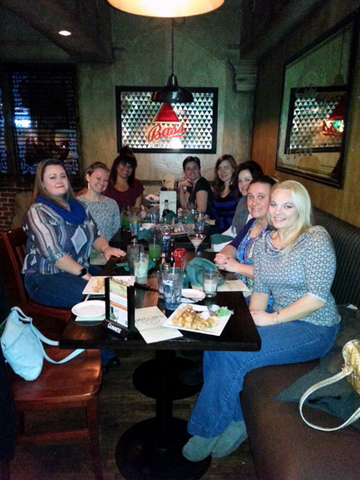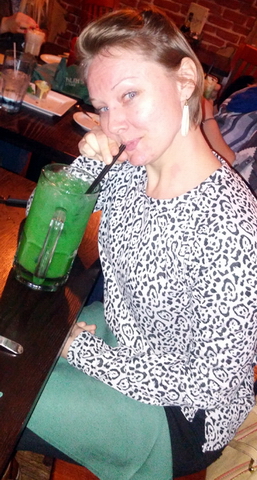 I took note of what everyone ordered and sampled most of it. I won't bore you with a lot of details about what we ordered but I will fill you in on a few of our favorites.
The favorie drink was the Gaelic Giant. It is big. It is green. It is good. I also enjoyed the Irish dream. It was a creamy good time.
Scottish eggs! Hard boiled eggs covered in sausage and deep fried then sliced in half. They are served with spicy mustard. I can't believe I didn't get a picture of these. They were delicious. Everyone loved them. These were the best of the appetizers we tried by far! I know they sound weird but they are worth it!
Sweet Chili Wings. They were nice and crunchy on the outside and moist in the center with a sweet spice to them.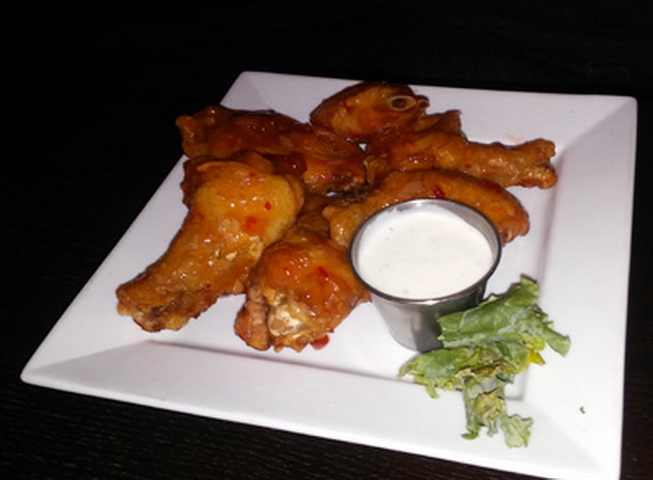 Cottage Pie- This was described to me as a more delicious version of shepard's pie. My friend, Leann, said out 5 stars she gives it 10 :)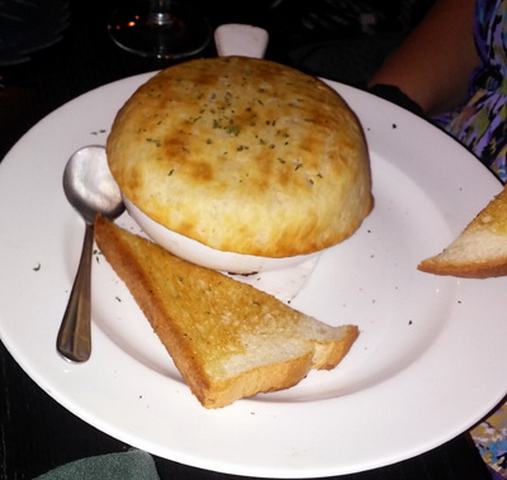 Bread Pudding was a table favorite for dessert. Although we do recommend adding ice cream on top.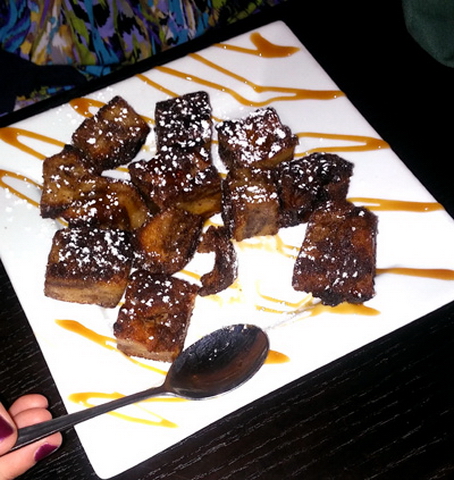 But with all of the positives I do have some negatives to report. A friend ordered a chicken sandwich and thankfully she cut into it before biting it because it was raw in the middle. It had to be remade. Granted, mistakes happen but she didn't receive any amount off of the sandwich. Another friend ordered the Guiness Cheese Soup and was very disappointed to find it more like dipping cheese than soup. She did not eat her dinner and the waitress never noticed. The service was slow and the waitress was pretty unknowledgable. Although, to her credit she was very sweet. One pretty big inconvenience is that the bathroom is located outside of the building shared with the theater next door. When the theater let out there were long lines. But a plus was the lighting was pretty good for a selfie. ( we all know Springfield cares about that!)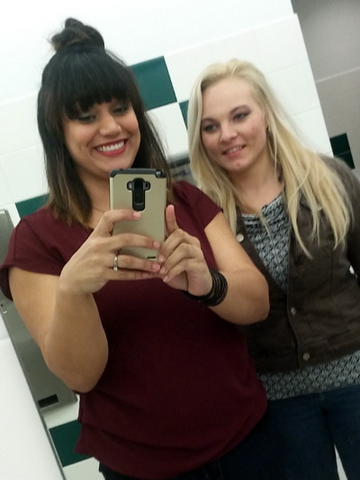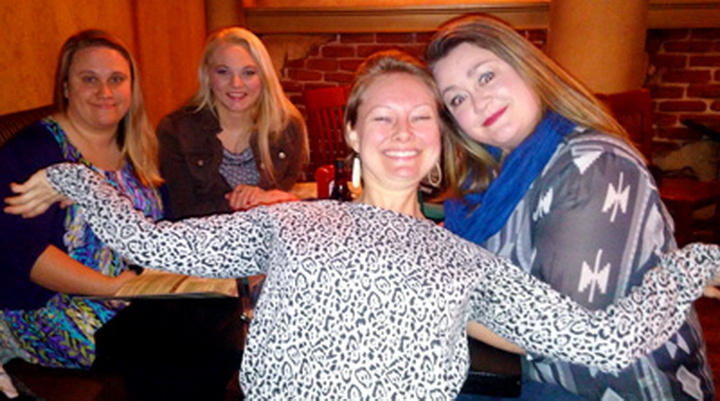 Overall, we had a great time at Dublin's. If you're looking for a noisey good time with live music, great drinks and pretty good food this is the spot for you. If you are concerned about speed and attentive wait staff maybe try it another time.
My grade for : Downtown Dublin's Pass(out of 5 stars)
Atmosphere : 5 stars
Staff Knowledge: 3 stars
Attentiveness: 2 stars
Speed of Service: 3 stars
Taste of Food: 4 stars
Overall: 3 1/2 stars
What'd you think of my first review? Would you like to see more? What places do you love in Springfield that I should try? See you next week. Stay Crafty!
Comments
No comments made yet. Be the first to submit a comment
By accepting you will be accessing a service provided by a third-party external to https://aprildoesthat.com/