I received free products in exchange for this blog post. I do not give positive reviews in exchange for products. All opinions are my own.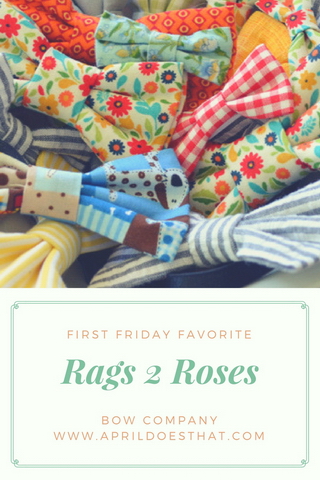 This month's First Friday Favorite is one I am so excited to tell you about! As you know my Baby Girl is quite the stylish little diva and that's in part thanks to Rags 2 Roses. One thing about me is when I find something I love and that has great value I become obsessed with it. As a result Baby Girl and my Big Boy have A LOT of bows/bow ties.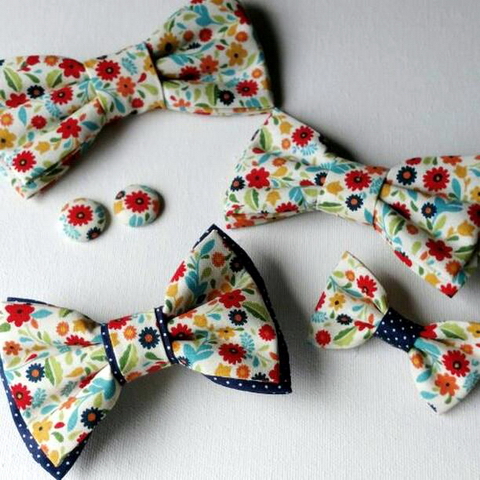 You can order matching bows for your ENTIRE family from Rags 2 Roses. I love matching so this alone makes me super happy! But as a value seeker that's where Rags 2 Roses really gets me! Her bows are SO affordable. She even has a $5 special SET from time to time. Even when her bows are not on special her prices are outrageous!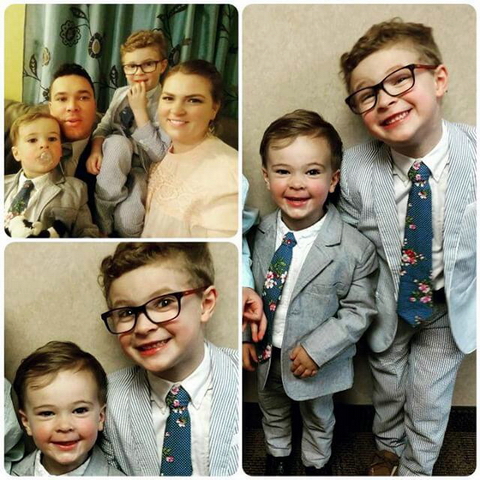 These are handmade, high quality bows and most of them are only $5. I have had some of her bows over a year and they're still holding up well. I also love that Amanda offers a wide variety of prints and products. Her bows come in many prints and styles - barette, headband, tiny barette and ties and several bow tie styles. She also offers lapel pins, suspenders and mommy earrings! All can be coordinated in matching or complimentary colors.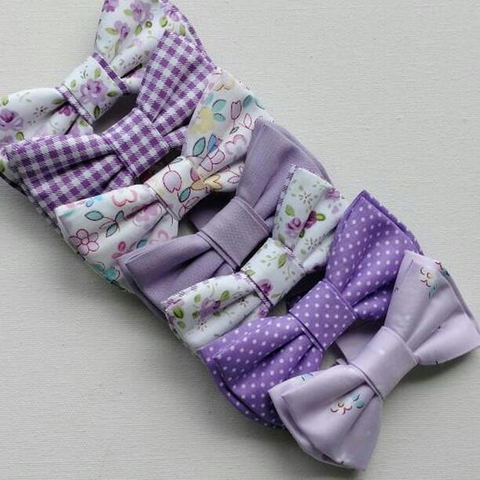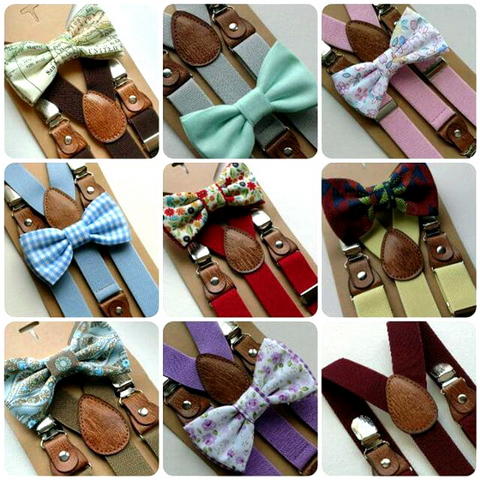 So who is the creative seamstress behind the scenes? Meet Amanda Taciak!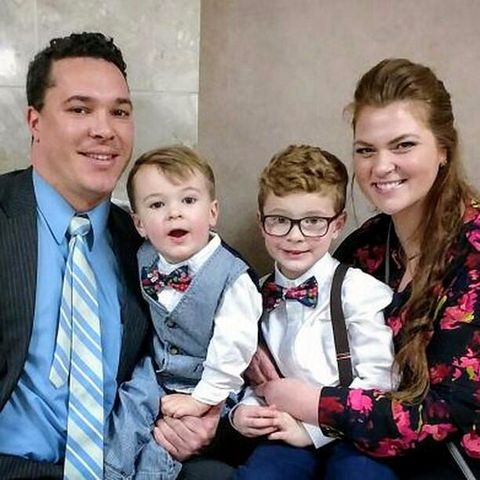 She was born and raised in upstate New York. She has been married for 10 years and has 2 handsome boys with her husband. She worked full time as a sign language interpreter and enjoyed it immensly but chose to stay home with her children and enjoy the short time she has with them before they start school. She also has a health condition called narcolepsy that limits what she can do in her career as an interpreter.
As a Christian family they meet regularly with their congregation and participate in volunteer activities. So they dress up A LOT and Amanda was noticing how difficult it was to find cute, trendy accessories that also hold up at a good price. So like any good DIYer she learned to make her own style of bows and has been making bows for her family and other families for a little over a year now. This busy stay-at-home mama is inspiring and so good at her new crafty job. Each bow comes to you straight from her hands and home. Your support allows a mama to stay home with her babies while they grow and makes a big difference to her family. Plus you get a well made product at an amazing value! Ready to order? Check out Rags 2 Roses on Instagram and Facebook. To order you direct message Amanda and use Paypal. Super easy!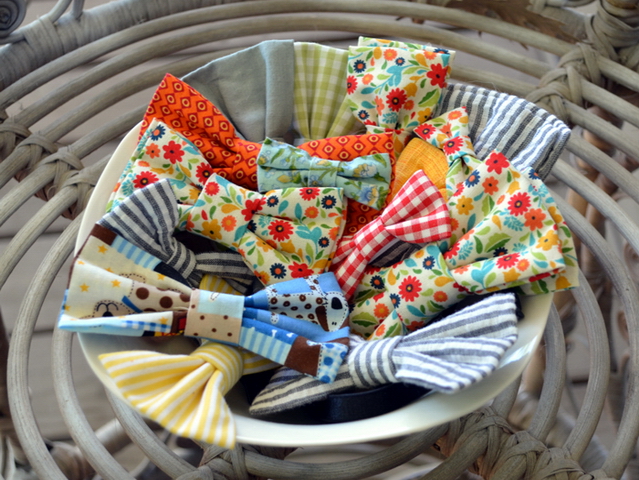 I hope you love Rags 2 Roses as much my family does! I get asked constantly where our bows come from because they are so beautiful (and this is just part of my collection!) Try them out, you won't be sorry and as always Stay Crafty!
Do you know someone who owns a small business and deserves a spotlight on my blog? I love small businesses and handmade products especially at spectacular prices. Email me at This email address is being protected from spambots. You need JavaScript enabled to view it. to be considered.