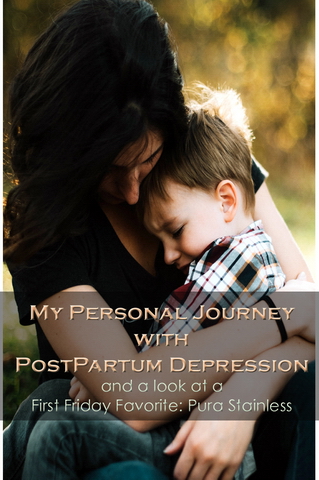 I was provided with free products in exchange for this blog post. All opinions and reviews are my own and honest. I do not accept products for a positive review.
Well friends, today I'm talking about something a little different. Something taboo. Something most people try to hide or feel ashamed of. Post-Partum Depression. Now before you go running for the hills, think about this, between 11-20% of women who give birth each year suffer from post-partum depression. That is approximately 600,000 women in the United States. That means that most likely you or someone you know has been affected.
After I gave birth to my beautiful baby girl I had a lot of trouble coping. Small things seemed big. I missed an entire weekend with family because the idea of our kids together being loud and rowdy made me want to crawl under a rock. I could not handle it. That was first time someone who loved me mentioned post-partum depression. I was skeptical. I was just tired. I'm just introverted. But, my loud loveable boy, then age 4, was LOUD and rambunctious and on my very last nerve every. single. day. As soon as my husband would get home from work I would hide out in the bedroom away from my babies.
I started to think and to feel like my existence was inconsequential. Like my family, including my sweet nursing baby girl would be better off without me. That's when I did something scary!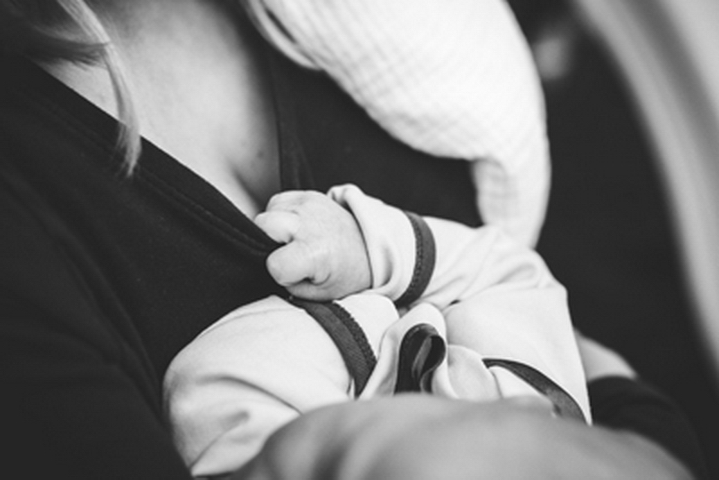 I told the truth. First to myself then to my husband. I told him that I wasn't just tired and grumpy. I literally did not want to exist. He was so supportive and so was the rest of my family. Which is just what I needed.
So my husband went with me to the doctor. The doctor said I could keep nursing the baby while on a medication that had been approved and tested in nursing mothers. He said it works well for a lot of people and he and my pediatrician had never seen adverse affects on nursing babies from it. So I did it because at this point it was a matter of life and death. I was apprehensive and so I took the medicine at night and pumped and dumped in the mornings so that she would have as little as possible of the medication. I started feeling better..... but then I had an allergic reaction to the medicine. I was DEVASTATED.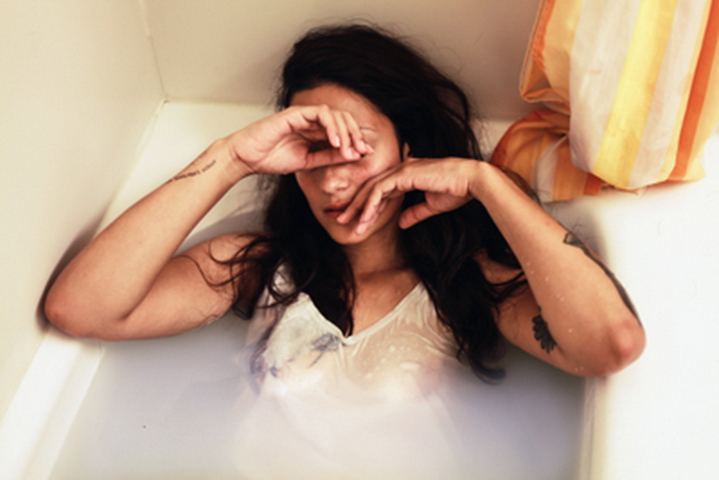 The new medication had not been tested on nursing mothers. It was 'probably ok' but had unknown effects on the nursing child. I thought maybe I just wouldn't take medicine and would somehow be fine but quickly realized it just wasn't an option. I felt very frustrated and powerless. For my own peace of mind I had to quit breastfeeding. That might not seem like a big deal but it was. It was so hard. The hardest! My entire body wanted to nurse that baby. We all know breast is best and I wanted what was best for her. But in our case that had become formula.
There were a couple of things that helped to ease my mind. I did a lot of research and found the best formula - in my opinion- and the best bottles on the market. That's what I'm going to tell you about now. Bottles. Bottles aren't cheap and they're usually plastic or glass sometimes stainless but they always have plastic components. It's no secret that plastic is not great for us but I'm convinced it's really not great for our growing babies. So while searching for options I found PURA Stainless. Their bottles are innovative and unique. Not only are they 100% plastic free but they grow with your baby. You can interchange their different lids on all of their bottles. We started with baby bottle nipples but have moved on the sippy lids. Next there is a straw or pop top option all made from silicone not plastic!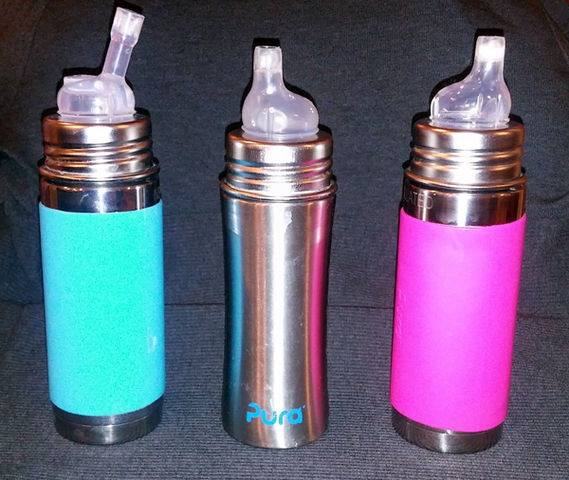 So you might expect these bottles to be outrageously expensive but they are not. They run between 13.99 - 23.99 in the infant department and the higher price is for a vacuum sealed insulated bottle that will keep a drink warm or cold. Check it out! www.purastainless.com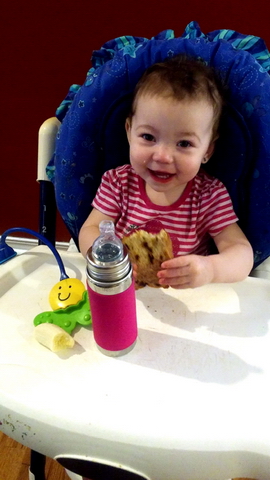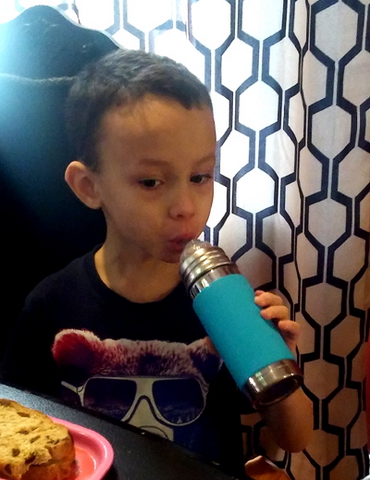 Obviously a bottle is not a cure for post-partum depression but it was part of my journey toward better mental health. Knowing my baby had the best I could provide her with eased my mom guilt over no longer breastfeeding.
Do you or someone you know suffer from post-partum depression? I can say from experience there IS hope and you CAN feel better!
In Springfield there are several resources. One is the Post-partum Support Group. It's run by the Doula Foundation and meets downtown the 1st and 3rd Tuesday of the month from 6-8 pm. Call 417-832-9222 to register.
Personally I found the book Feeling Good by David D. Burns to be an amazing tool to help me.
Some other resources:
Suicide Prevention Hotline
1-800-273-TALK (8255)
Behavioral Health Response
1-800-811-4760
offers 24 hour counseling and crisis intervention
Postpartum Support International
1-800-944-4773
Next week, we'll be back to crafty selves with a pillow making tutorial. Take care of yourselves mamas! And as always, Stay Crafty!