Family Keepsake Decor Art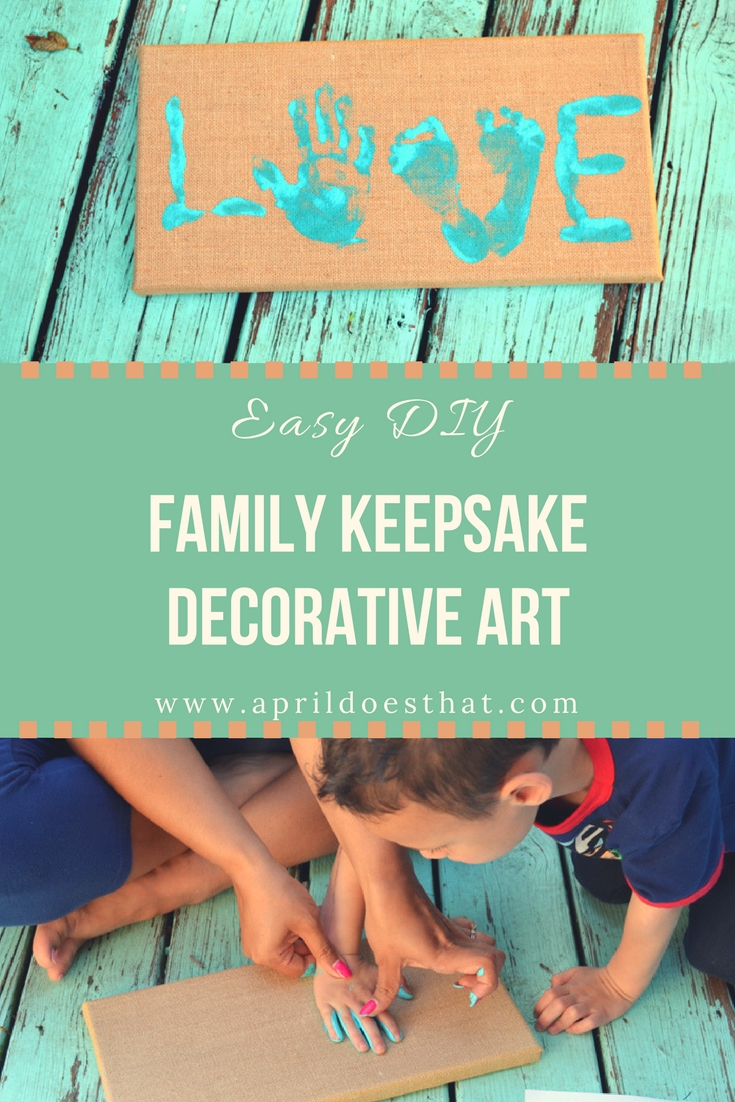 This post contains affiliate links. We are a participant in the Amazon Services LLC Associates Program, an affiliate advertising program designed to provide a means for us to earn fees by linking to Amazon.com and affiliated sites.
You could probably guess that I love to decorate my home with handmade things. This is especially true of things that have sentimental value. Much to my despair my kiddos are growing like weeds! Where have my babies gone? I saw a picture of using a hand and footprint to spell the word love while perusing the internet and I loved how it memorialized a time when small hands and feet fit on a canvas. But I thought I'd mix it up a bit by adding Mama and Daddy fingerprints to make the L and E. The baby's chubby feet won't be cute and tiny much longer so it was time to get this together. Unfortunately my sweet babe is not in any of the pictures as it took two of us to wrestle her cutie pie feet onto the canvas and her hands and body out of the paint. :D This took all of 10 minutes so buckle up and let's make a beautiful memory!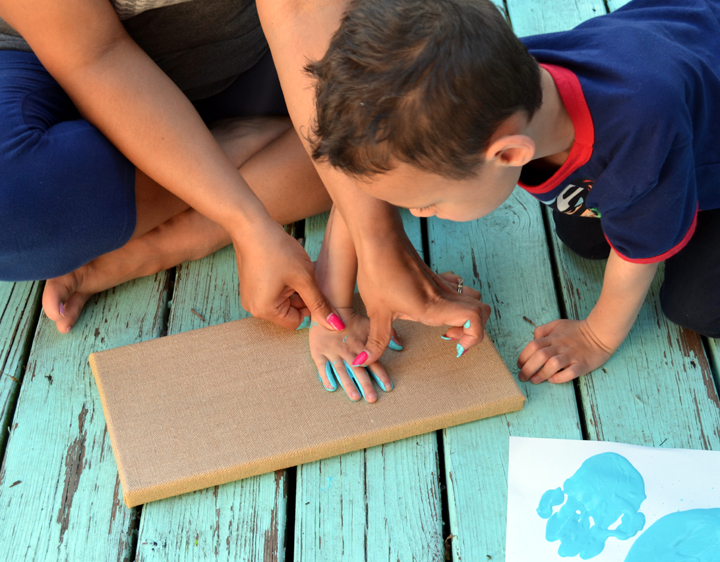 We started with acrylic paint on a big piece of paper. Big boy dipped his hand in the paint and we practiced on the paper first so he could get the hang of it. we did his hand print first.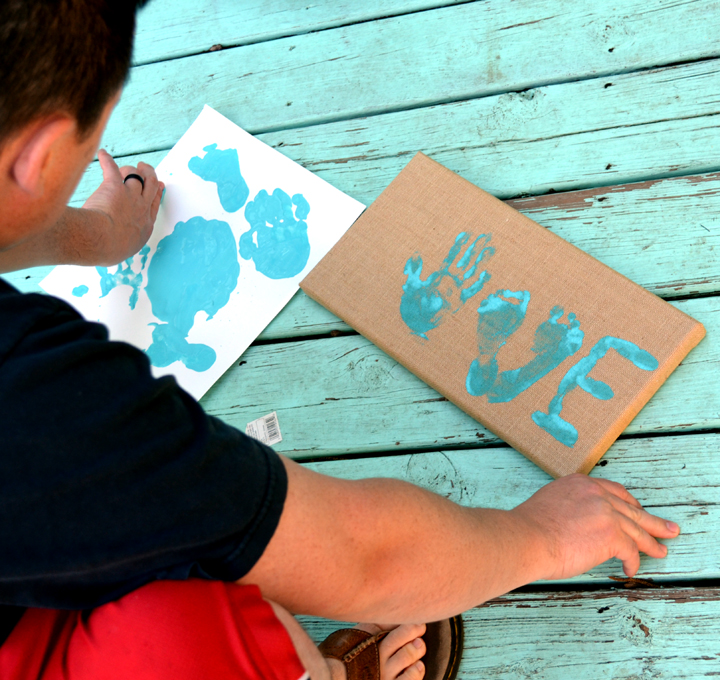 Next we did baby feet and though not pictured you can imagine how comical it was watching two parents wrangle a toddler's feet neatly onto a canvas while full of paint. Then I used my index finger to make the E. (Also not pictured because Dad was washing baby feet.)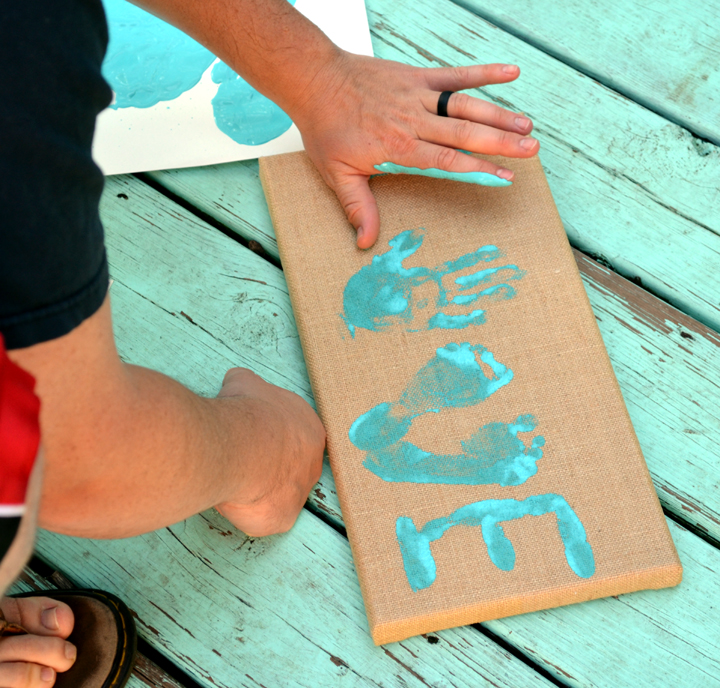 Lastly Dad added his prints (index finger and thumb) to make the L.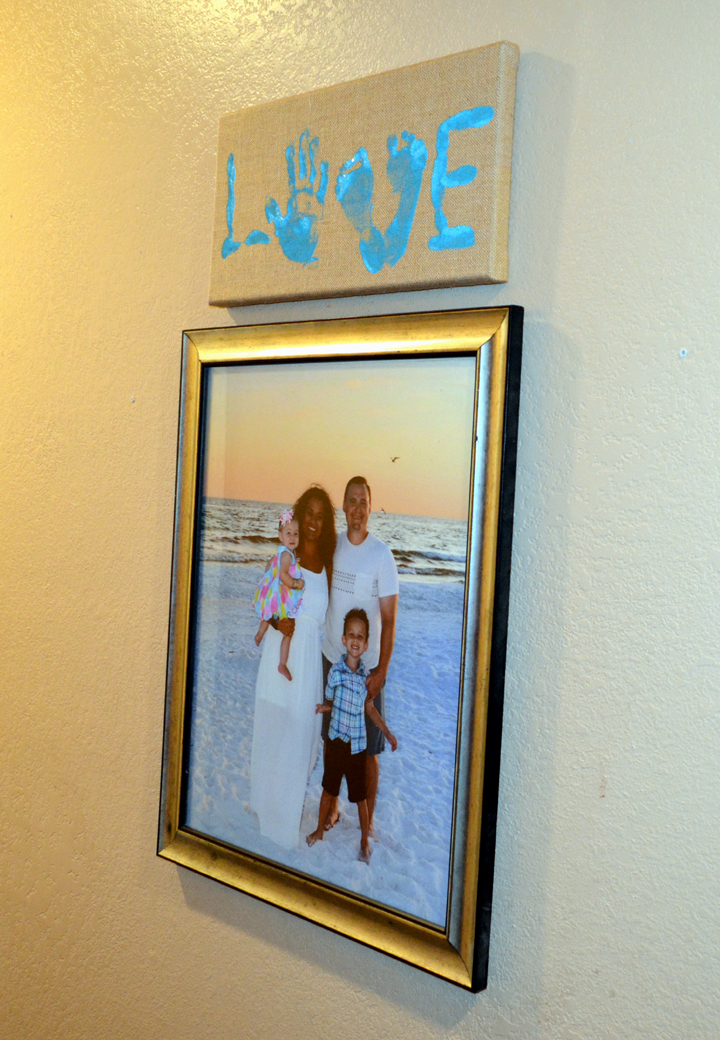 There we are. A Sweet keepsake with a sweet memory of when my babies were smaller than they are today. I'm sure to treasure if for years to come. What do you think of this little keepsake? Have you made something similar? Isn't there something so cute about tiny hand and footprints? Hold those babies a little tighter and as always Stay Crafty.

Comments
No comments made yet. Be the first to submit a comment
By accepting you will be accessing a service provided by a third-party external to https://aprildoesthat.com/