Easy Personalized Doormat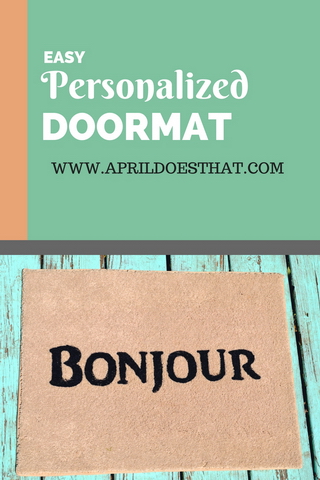 I'm not a very picky housekeeper but there are a few a things I do care about. I most likely wouldn't ever tell you that you have to take off your shoes when you enter my home. But honestly I really prefer it. I have two little rugrats rolling around sometimes eating things that drop to my floor. They are both walkers sure, but they love to wrestle on the floor and the baby will eat anything that is food...or not that she finds whether its on the floor or the plate.
So I don't love the idea of dirty shoes that have been in public restrooms and walking through dog doo walking across my floor. We've established that I'm not the pickyest house keeper and so I probably don't mop as often as I should. Anything I can do to cut down on chores is a major plus. Enter this guy.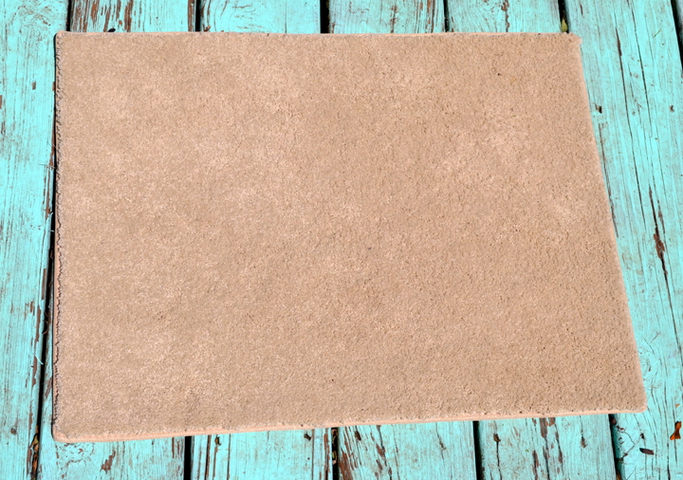 I found this rug at Wal-Mart for less than $2. No joke. I've been meaning to put a rug next to the front door like I have at the back for awhile now but I can never find anything that I love. My living area is decorated in a Paris theme so I thought an easy understated rug that said Bonjour would be perfect for guest shoes. :) 1.So to get started I measured my rug and made a template in my Silhouette Cameo program and cut out the word Bonjour in vinyl. (Now I know that's sort of fancy. Maybe many of you don't have a Cricut or Cameo but you could achieve the same effect with a little more effort using stencils or by hand drawing your design with a sharpie and painting over it.)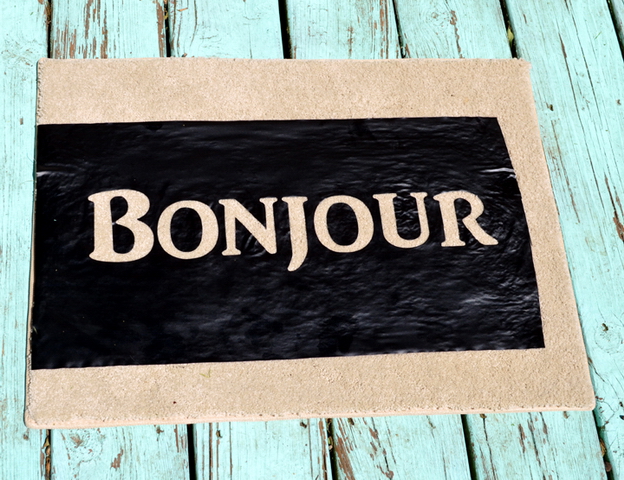 2. Next I very carefully centered then peeled my vinyl and stuck it to my rug. This took some finesse. I had to kind of eyeball it. And as you can see it is a little off center. (But I don't really care)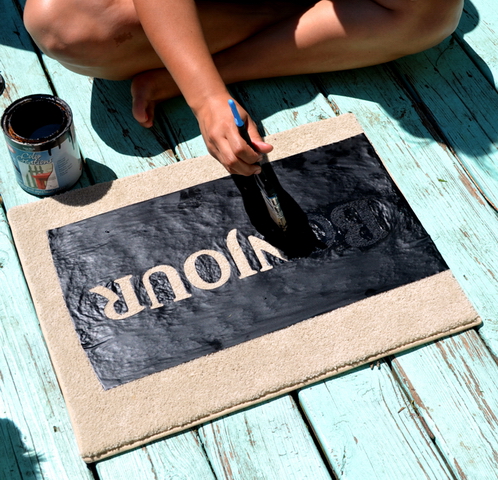 3. I used interior black paint and a paint brush to paint in the letters. I used the bristles to push into the carpet fibers.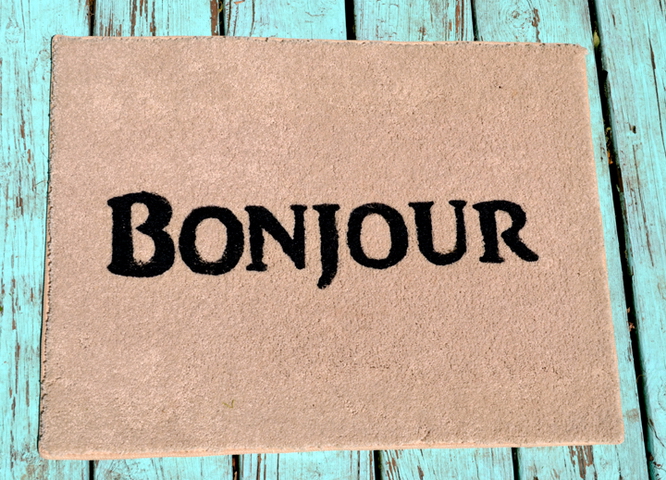 4. I pulled the vinyl off as soon as I was done painting and if you are using a stencil instead I suggest doing the same thing. Now we just let it dry. I'm really happy with the way it turned out! I think I'll leave a pair of flip flops on it to encourage guests to use it and so they're handy when I go out front to take out the trash. What do you think of my doormat? If you make one what design will you put on it? Show me your projects by tagging me on Instagram @aprildoesthat or using #aprildoesthat. And as always Stay Crafty!

Comments
No comments made yet. Be the first to submit a comment
By accepting you will be accessing a service provided by a third-party external to https://aprildoesthat.com/