DIY Spring Wreath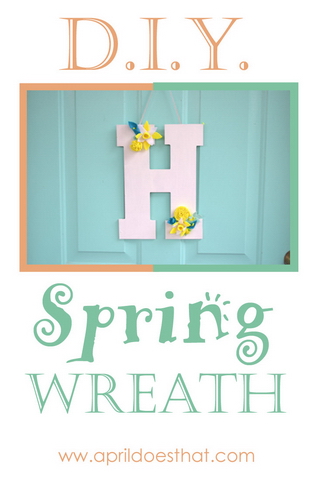 Spring has sprung! My flowers are starting to pop up. The birds are singing and the weather has warmed. It's time to say goodbye to my snowflakes and pinecones and so long to my snowmen. Hello bright colors! Welcome spring flowers!
Seasonal decor can be expensive. In fact, when I bought the supplies for this tutorial, the lady in front of me spent $100 on Spring Decor. (no really!) If you don't believe that's possible, just take a walk through Hobby Lobby and see for yourself. I like to change my wreath for each season.
And by wreath I mean whatever I decide to hang on my door. It is rarely a true wreath. This is what's up on my door right now. Say goodbye.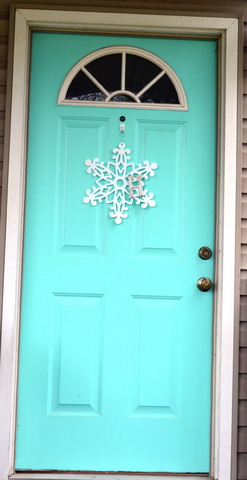 So in my hunt for Spring inspiration I went down the wooden sign isle at Hobby Lobby and ran into these big letters. I'm a sucker for a monogram or initial in this case. So I grabbed a giant H for $3.49 and some sheets of felt for 33 cents each in 5 different colors. ( So if you're keep track that's around a $5 project. You can't find much in the way of a door hanging for that price.)
My front door is mint green and my mailbox is lime green so I like to stay with that color palette year round. I painted my letter white. Then I got to work making some felt flowers to adorn it. I made 4 different flowers (Rose, Daffodil, Cala, and Daisy) out of felt in various sizes. You can download the patterns here. Trust me they are so very easy to make and take no time at all.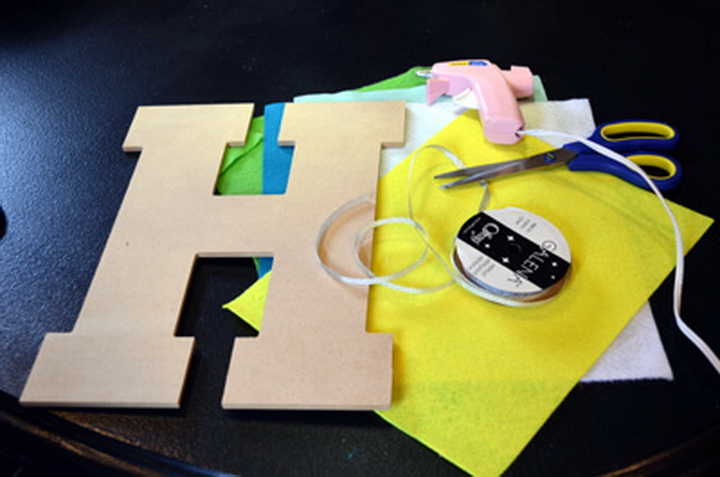 Supplies:
Large letter
Paint in your choice of color
5 colors of felt of your choice
string and a stapler or a strong craft glue to make your letter hangable
hot glue gun
scissors
The first flower I will show you is the most simple to recreate even without the pattern. The Rose. Cut a long strip of felt approximately 1 1/2 inches. Glue it together folded in half. Cut knotches evenly across your strip. Glue it together by rolling it up from one end to the other.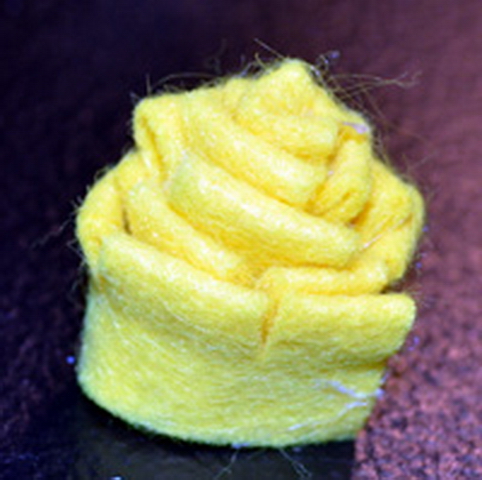 The Daffodil is made up of three parts. In yellow I cut out a four point flower shape. Easily done by cutting a square and then making a flower petal from each corner. Then I cut a smaller version of the same 4 pointed flower in white. I glued these together and cut a small strip and glued the two ends together to form a circle. I glued this circle to the petals. ( to make the petals stand up more I added a small amout of glue to each petal and glue them forward.)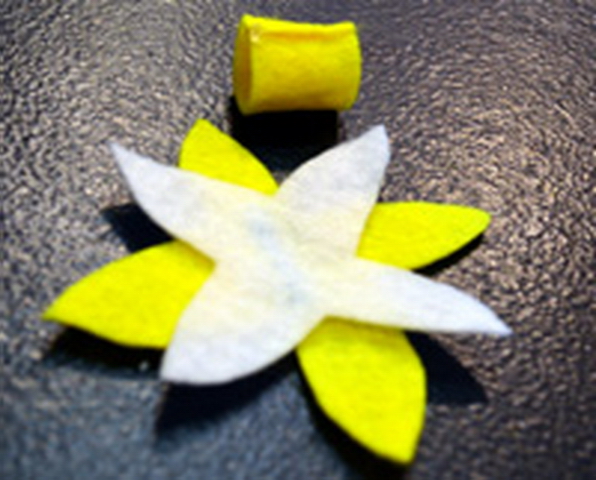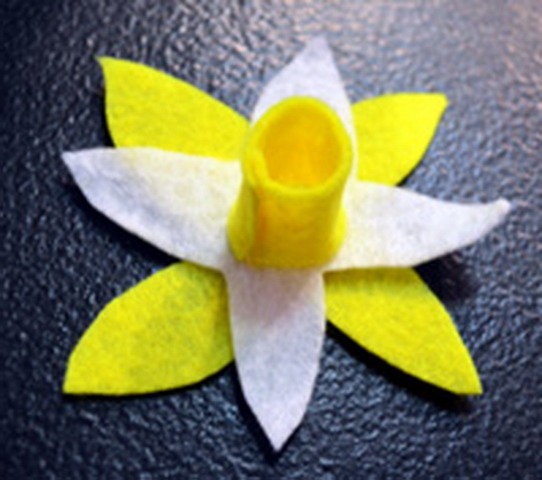 The Cala Lily is also very simple. Cut out the pattern shape and glue the edges together at the bottom. You can add a different colored stem in by cutting the small strip with a circle on the end and gluing it inside.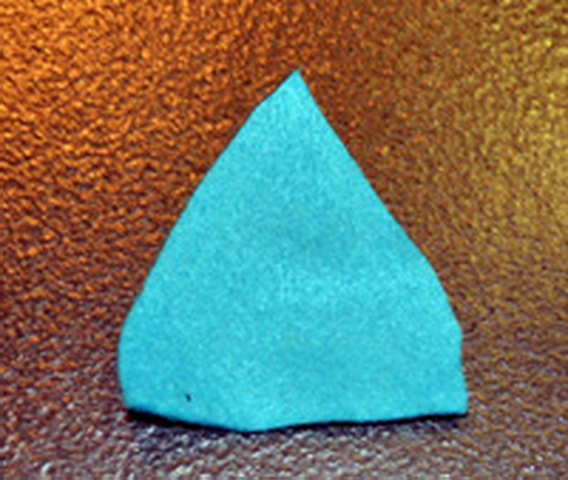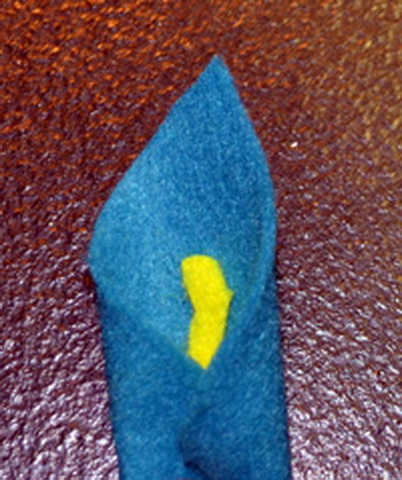 The Daisy while easy is just a little more work. You will cut out 4 of the petal pattern and glue them arranged like a compass. Then simply glue a circle of a different color in the center.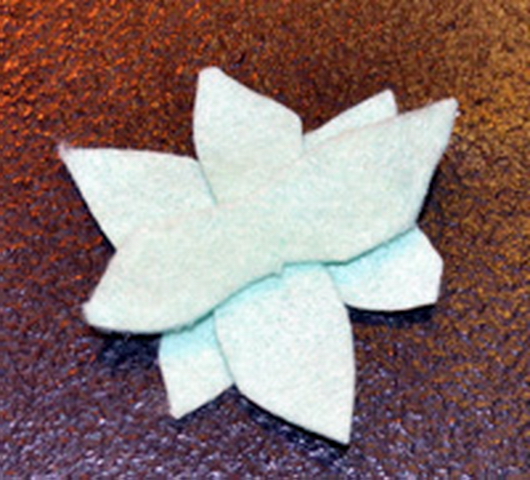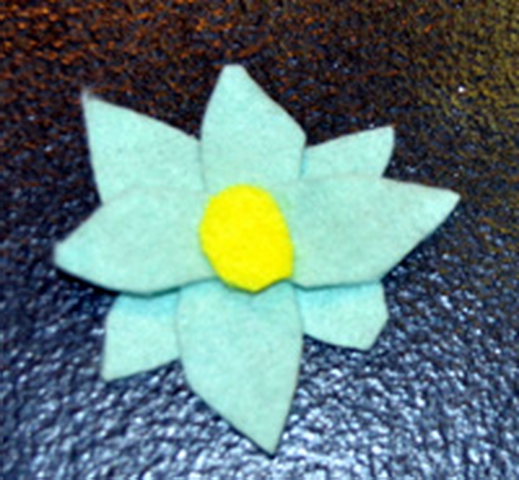 Now it's time to arrange your completed flowers and glue them down however you'd like. I even thought about making a bunch and filling the whole letter up with flowers.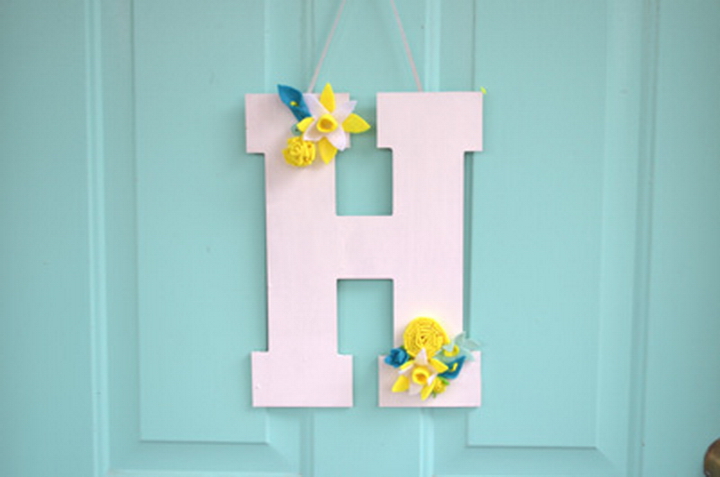 In order to make this hang on my door I decided to use ribbon because it's pretty. I hot glued it to the back and glued the ends to prevent fraying. I overlapped some felt to secure it further. You could also use string, yarn or pipe cleaners or you could use a strong craft glue or staples.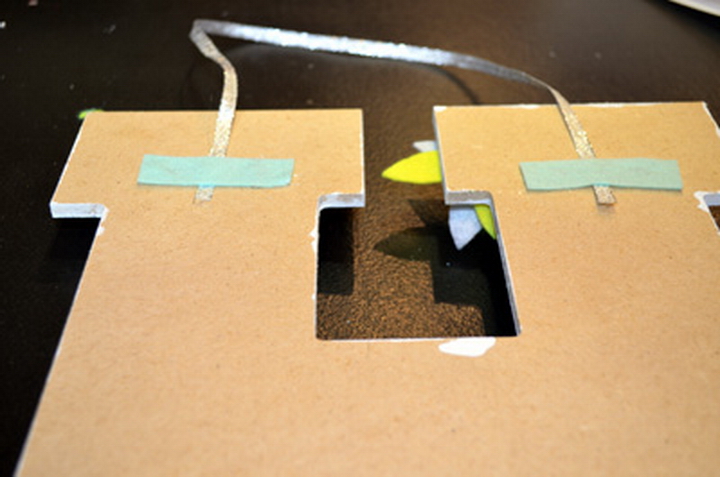 What do you think of my spring 'wreath?' What kinds of crafts are you making for Spring? Do you decorate your door? Share with me and as always, Stay Crafty!

Comments
3 Nice one, that turned out very pretty!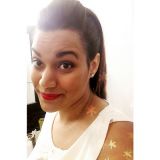 Thank you! It was fun and easy too. By accepting you will be accessing a service provided by a third-party external to https://aprildoesthat.com/