DIY Pom Pom Garland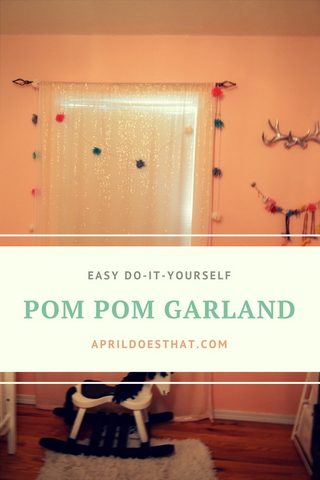 One of the most fun things about having a baby is planning the nursery decor! Well I'm past this stage with Baby Girl but I still look for ways to incorporate cute findings into her room now and then. Lately I've been perusing garlands and thinking of all the ways I could use them in my home and of course Baby Girl's room is top of my list. Garlands are all the rage these days but did you know they are practically the easiest thing ever to make? I love pom poms so naturally that's what I went with for.
To Start with you will want to decide how long you want your garland. I did this by taking some yarn and draping over the window I want to hang it on. I added about 4 inches length to account to the yarn that will be used up with tying on pom poms.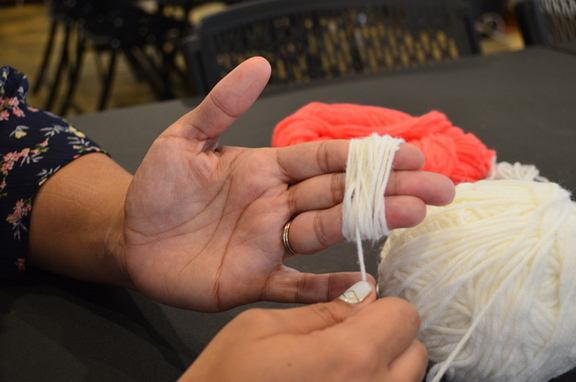 Next make a pom pom. Wrap yarn around your fingers until you are satisfied with the thickness. Cut your yarn.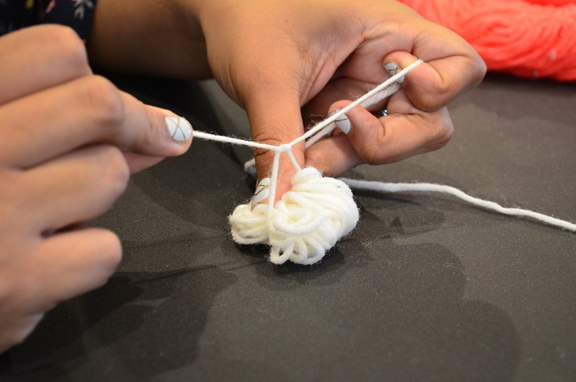 For the first and last pom pom you will be using the garland string to tie around the middle of your yarn.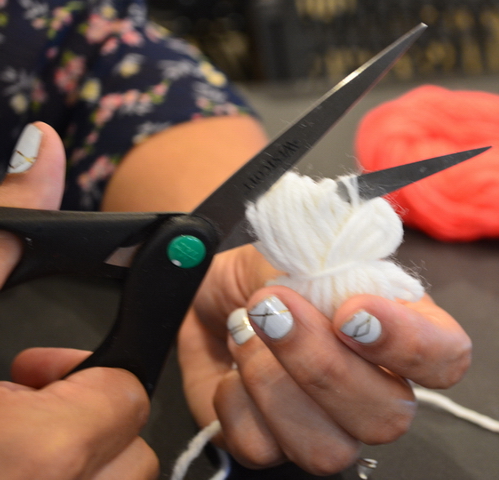 Cut the loops and puff out your pom pom and trim any long ones so your pom pom takes on a circular look.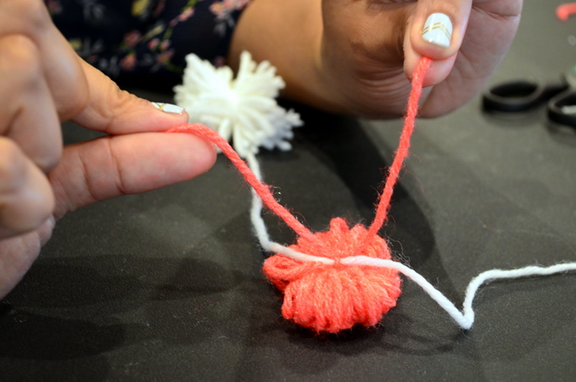 For the next pom pom wrap yarn around your fingers until satisfied with the thickness. Cut your yarn. Cut another piece of the same color yarn. Wrap it around your yarn bundle and tie a knot. Next tie the pom pom to the garland string with your extra yarn. Tie a knot.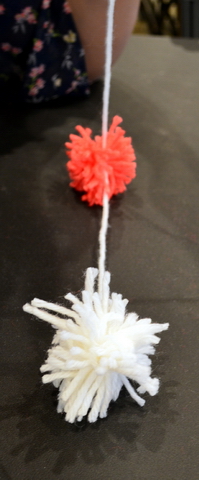 Repeat these steps until the last pom pom and tie that one with the garland string. ( tip: it helps to make the first and last pom pom in the same color as the garland string)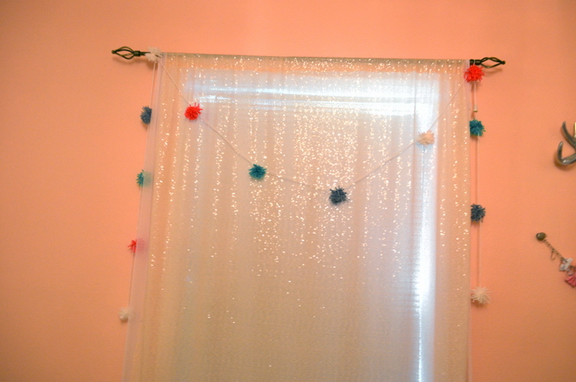 Hang your pom pom garland and admire your work! If you need a more visual instruction check out my facebook live video where I make a pom pom bookmark! I feel like this garland has put the finishing touch on my nursery. Have you ever made a garland? Did you use pom poms or something else? Show me your work by tagging me on instagram or using #aprildoesthat
Stay Crafty!

Comments
No comments made yet. Be the first to submit a comment
By accepting you will be accessing a service provided by a third-party external to https://aprildoesthat.com/