DIY Leather Bows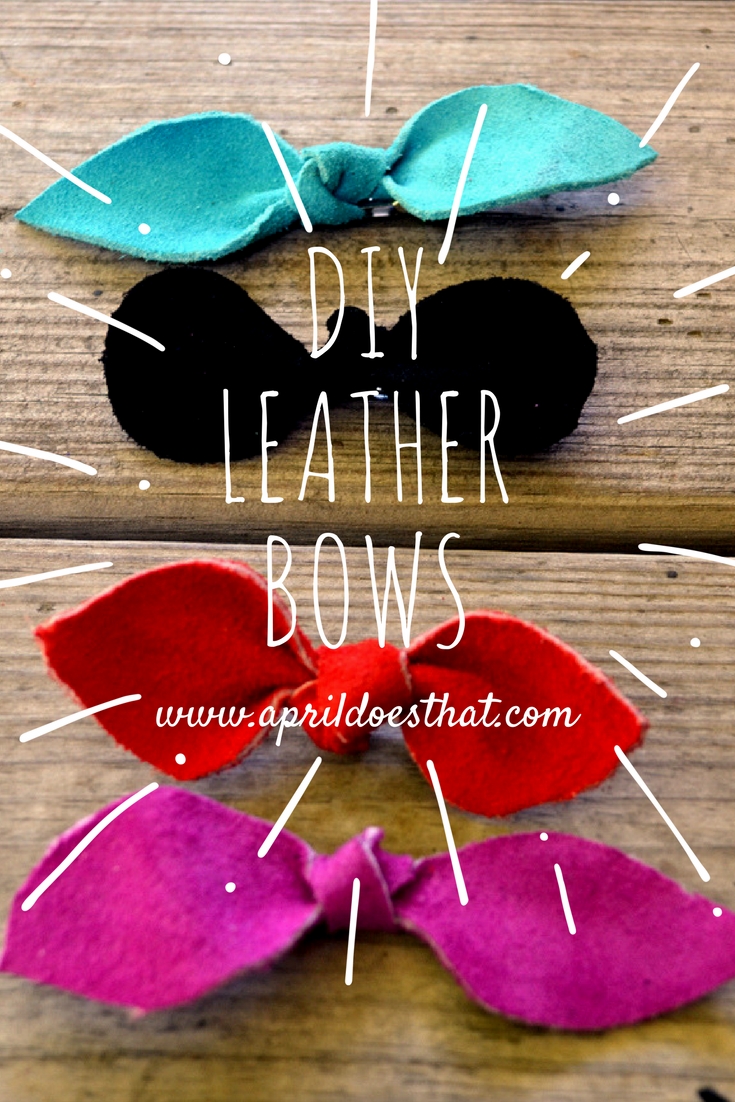 I have told you all about my obsession with bows. I can't tell you how many my little girl has. I also love matching but I love to save money as well. I have a big bag of leather scraps and I've been trying to figure out how to use it up. I've been making tassels like crazy and now I'm making bows for Baby girl! Now you might be thinking I can't sew or I don't know anything about making bows. Well April Does. :) AND you don't have to sew a thing. All you need is some leather, some scissors and an alligator clip. Optionally you can use a little leather glue to make sure the bow is extra secure.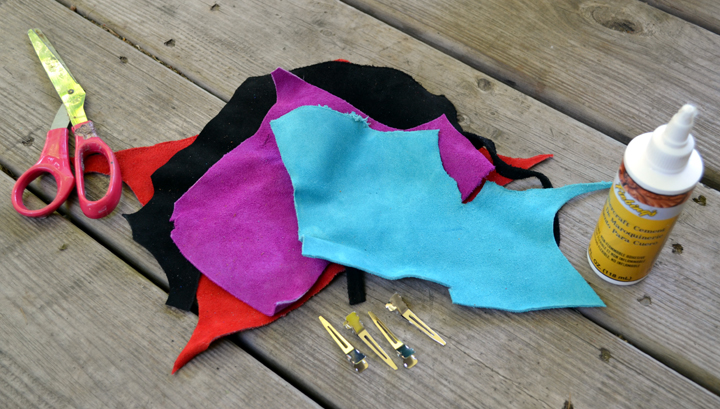 So the first thing you do is cut out your bow. Basically decide what you want your ends to look like and make a skinny center that is long enough to knot. If this seems overwhelming, click here and I'll send you over a pattern.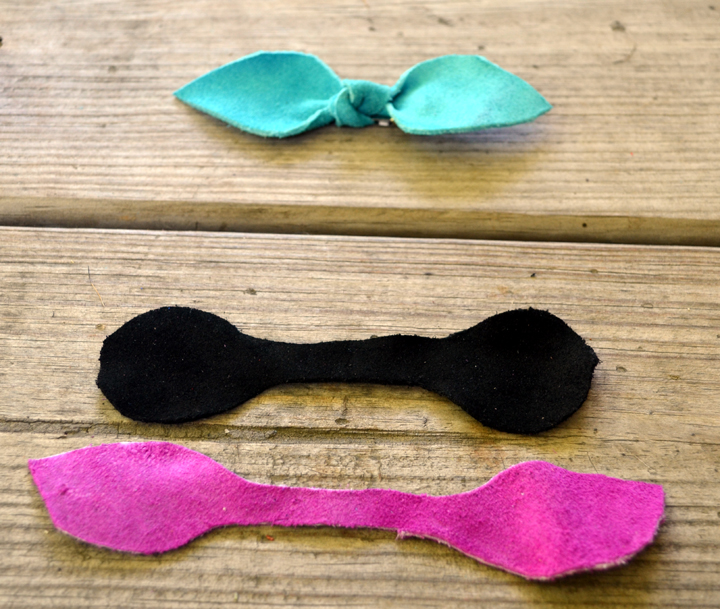 Next tie your bow in a knot.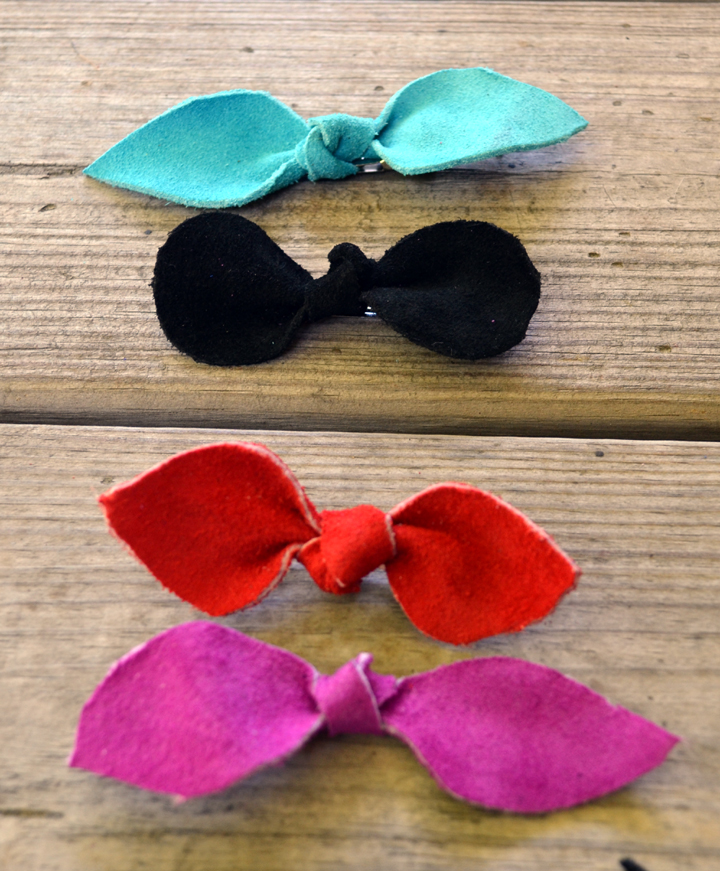 All that's left to do now is add the alligator clips. Simply slide them into the loop on the back. If you'd like to secure it more tightly add a little bit of leather glue.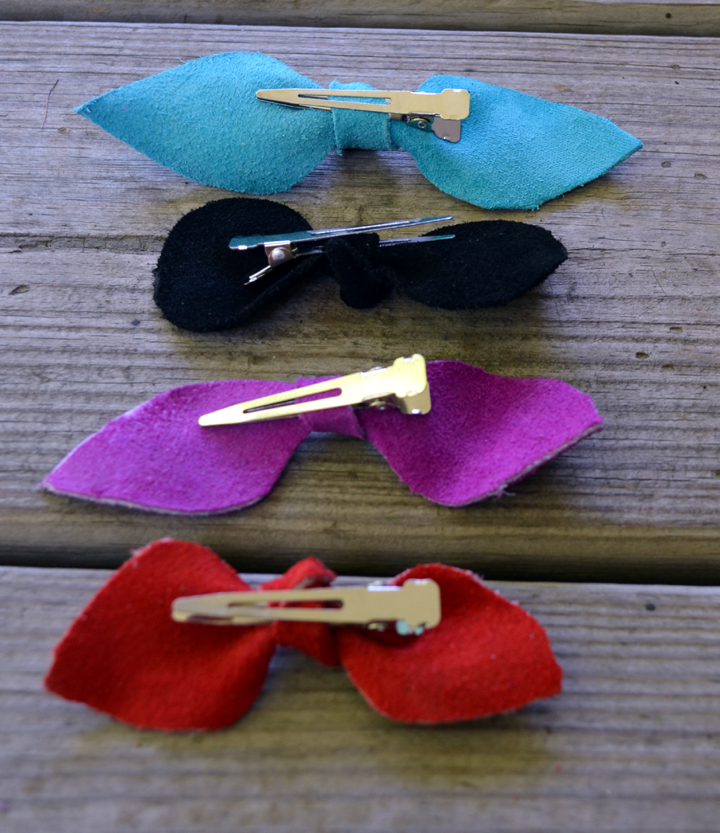 Now I know this was the shortest tutorial ever, but these bows are really the easiest thing to make ever. When I was making them I kept thinking 'Why have I never done this before?' What do you think? Are you going to give leather bow making a shot? What shapes are you going to try? Show me your sweet baby girls in their bows. And as always Stay Crafty!

Comments
No comments made yet. Be the first to submit a comment
By accepting you will be accessing a service provided by a third-party external to https://aprildoesthat.com/