DIY Fur Baby Vest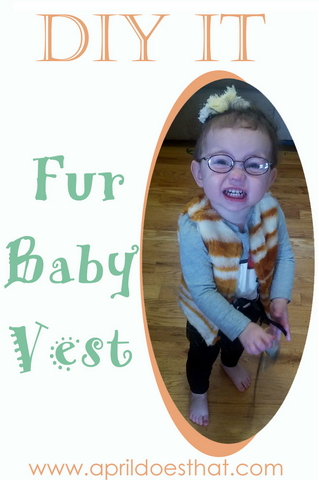 You've seen them. Those little tiny fashionistas with their attitude and fresh style and squishy diaper butts. They have their mocs their trendy outfits and their accessories. Well I'm as guilty as the next mom. I love to dress my baby in grown up styles because it is just so darn cute. I still like those fluffy dresses now and again but my baby is usually dressed in leggings, gold bow moccasins and a trendy shirt. That is where it's at for me. I had been wanting a fur vest for baby girl all winter and when I made those throw pillows a while back, one of them was made of faux fur. So I decided instead of spending a fortune on a fur vest for the baby, I'd take a shot at making one because that's how I roll. My sewing skills are pretty limited so if I can do this, so can you!
First I found a baby shirt to sacrifice and used it as a pattern by cutting it on the seams and up the middle in the front.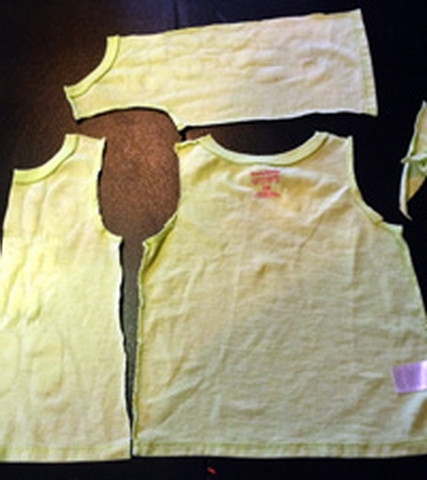 Next I pinned my pattern to the fur fabric and cut out my pieces.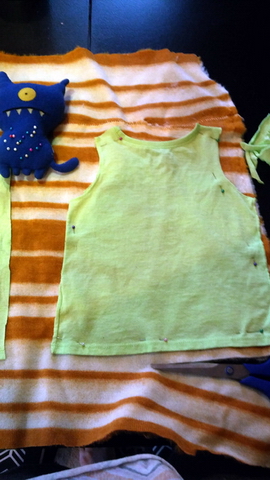 I next pieced my pieces together and sewed the two sides and the middle section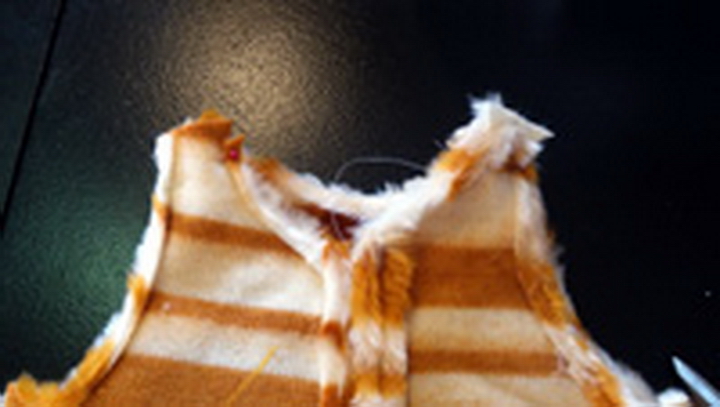 Before sewing the arms together I hemmed the arm holes.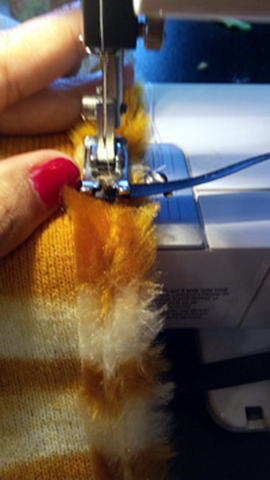 Then I hemmed the bottom and the side seams.
Lastly I attached some ribbon to keep the vest closed with a bow.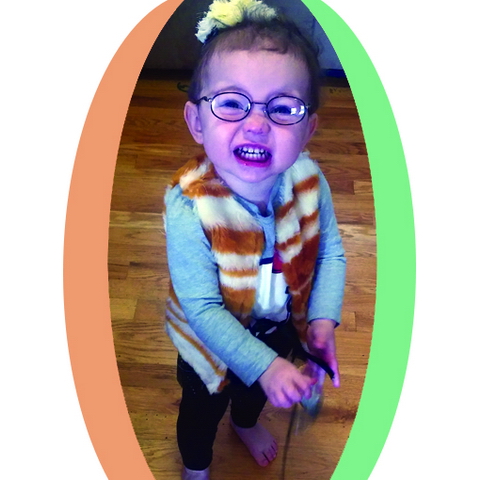 Some suggestions I have for you if you make your own vest, would be to cut out the front part of your vest a little wider than your baby shirt. Mine seems a little too far apart on my baby's big tummy. Also glue or burn the ends of your ribbon. My baby immediately destroyed the ribbon on her vest because she figured out how to unravel it! Little stinker! So learn from my ornery baby and fix those ends before you even let them try it on. I didn't line my babe's vest but it would surely look more professional if it were to be lined. If you have the sewing skills to pull it off I recommend it. What do you think about 'micro fashion'? Do you dress your baby/toddler in cute accessories or are you more traditional? Did you make a vest for your kiddo? Share with me. Tag me on Instagram or Facebook or email me at This email address is being protected from spambots. You need JavaScript enabled to view it.. And as always, Stay Crafty!
Comments
No comments made yet. Be the first to submit a comment
By accepting you will be accessing a service provided by a third-party external to https://aprildoesthat.com/