April's Artbook: Hand Painted Skies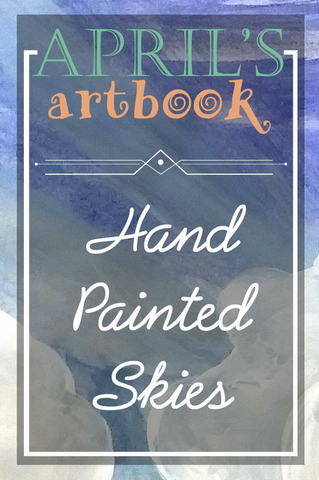 This week's artbook topic was skies. I enjoyed this week. I got to look at lots of beautiful photography and I realized that the best inspiration was already inside me. That's the kind of art I truly enjoy. My favorite of the three I'm sharing was just that. It was from a memory. Which one is your favorite?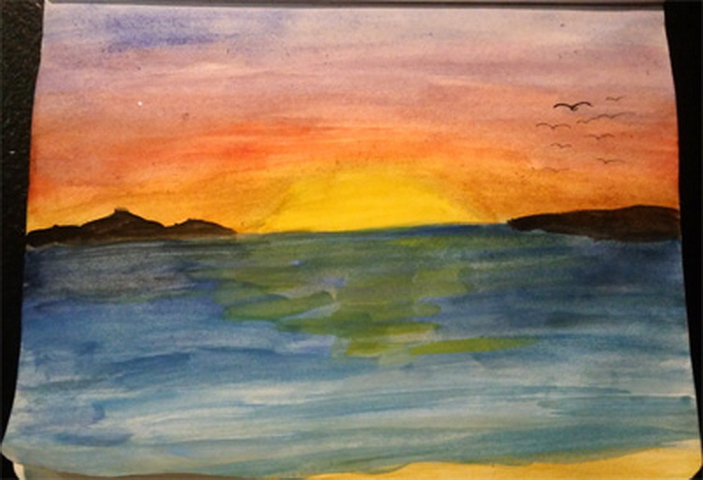 You can see a tiny bit of the beach at the very bottom of the page. This is watercolor which seems to be my current favorite medium.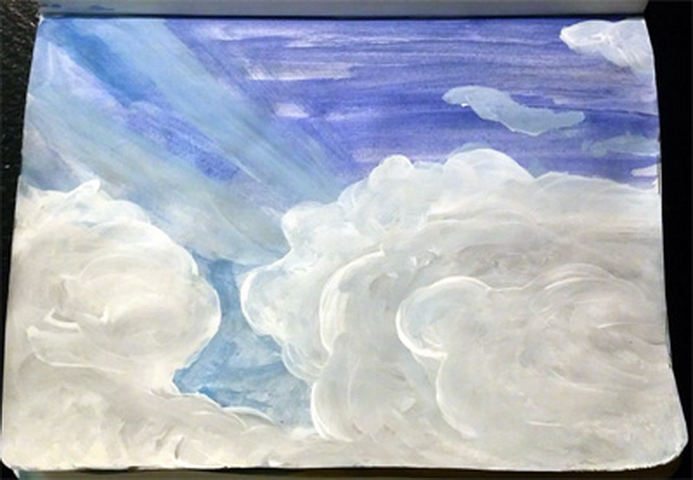 A closeup of clouds and rays of sunlight. Water color and acrylic.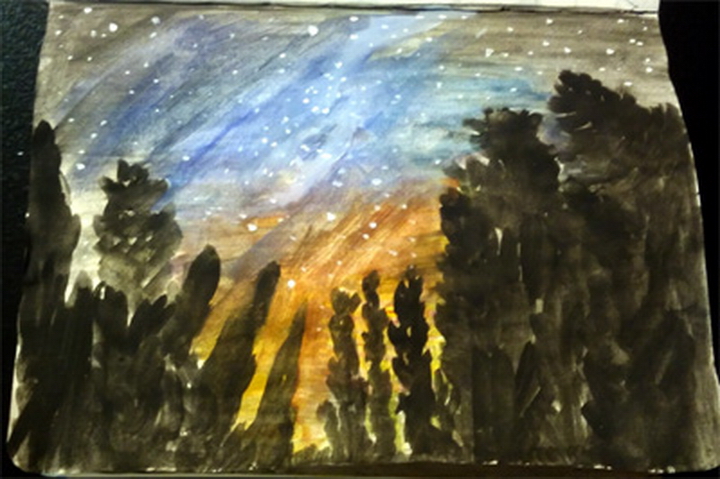 A night sky through the trees. Water color pencils, water color paint and acrylic. Did you join me this week? Share your art with me, Or join me next week. Next week's topic is Still Life. See you Friday for a Fast and Easy Recipe. Stay Crafty!

Comments
No comments made yet. Be the first to submit a comment
By accepting you will be accessing a service provided by a third-party external to https://aprildoesthat.com/