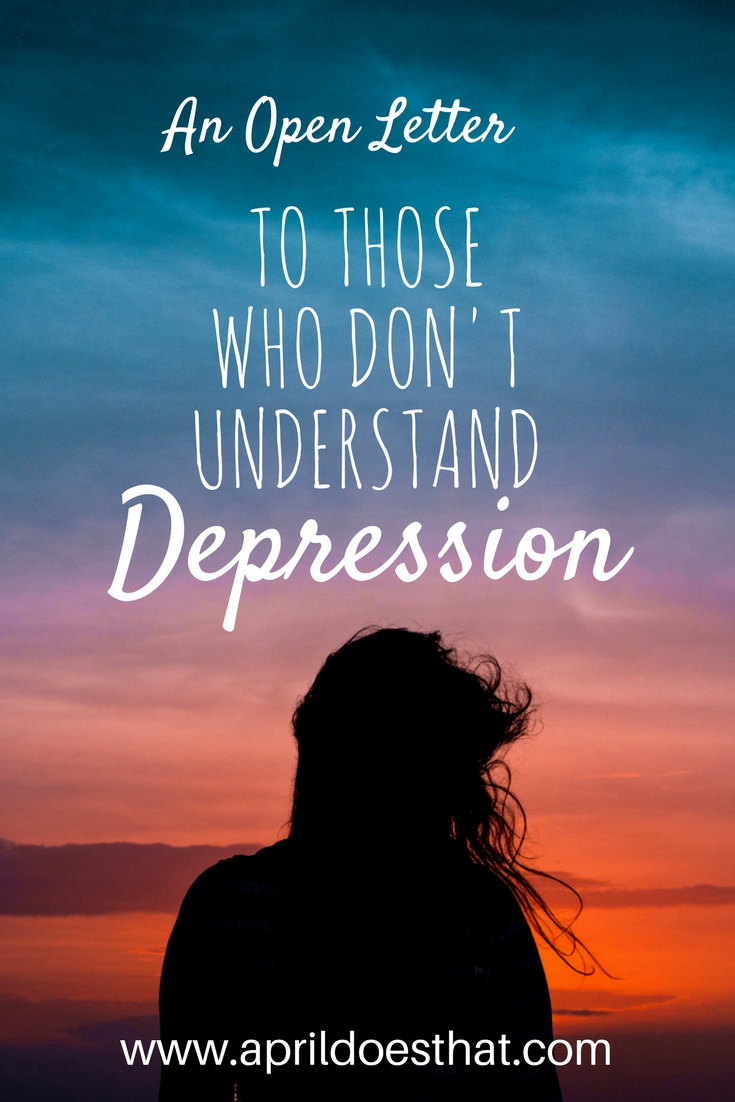 I live with depression. It might as well be another member of the family as far as I'm concerned, because it's not going anywhere anytime soon. Most of my family and friends can relate or have been touched by it. So it always catches me by surprise when someone doesn't "get it" or at least try to. But as my last post pointed out, it doesn't do any good to be easily offended. Most of the time when someone doesn't understand depression it's because they've never personally experienced it or had a close loved one that has.
So although depression is different for everyone I wanted to take some time and offer some incite into what my major depressive disorder looks like. Some of you who know me may be shocked to learn I have MAJOR depression; that I deal with sometimes crippling anxiety - because I am an excellent pretender.
But what is depression? What does it feel like? Why can't I just get over it? And how do I cope? Let's talk about it.